4C-Packing - The software
Version 3.0
4C-Packing has been developed as a tool for use in concrete proportioning. 4C-Packing calculates the packing of aggregate, but it can also be used to calculate the packing of any particle system on the assumption that only gravitational force exist between the particles. Also finding the best fit combination of aggregates to a target grading curve can be performed.
In the proportioning of concrete, the software can be used to compose the aggregate skeleton in order to make it as dense as possible. A dense aggregate skeleton means that the concrete can be mixed with a minimum of paste, and thus a minimum of cement. Reduced paste content has a beneficial effect on a number of concrete properties, including a reduction in shrinkage and heat generation during hardening. In addition the concrete becomes more economic and environment-friendly.
The software is based on the linear packing model taking into account both the loosening effect and the wall-effect. Input parameters are aggregate grading curve, density and "eigen-packing".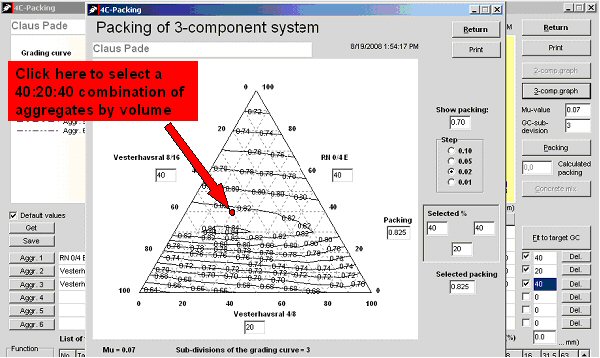 Figure 1: Packing diagram for three aggregates showing iso-packing lines spaced by 0.02. Partial view of 4C-Packing user-interface.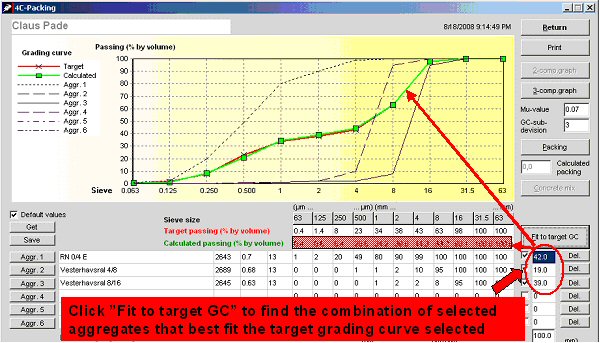 Figure 2: Finding the best fitting combination of the three selected aggregates to the target grading curve. Partial view of 4C-Packing user-interface.