From Concept to Marketplace - COMS2009
The MICRO NANO Event of the Year - COMS2009
- Commercialization of Micro and Nano Systems Conference Structure
- From Concept to Marketplace.
14th. annual Conference, Copenhagen, Denmark, August 30th. - September 2nd 2009.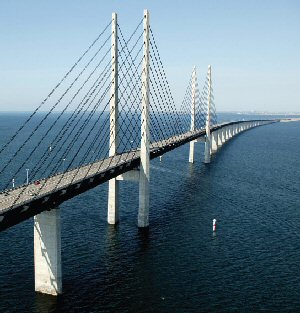 COMS2009 is the 14th. annual conference on commercialization of micro- and nano-systems.
COMS is the leading annual conference on micro- and nanotechnology commercialization and education. The COMS conference is not just about the science like so many other micro/nano meetings. It is also about how to turn research and theory into commercial products.
COMS brings together leaders in the field from across the world, who represent institutions, organizations and companies from almost every sector of the community. These include leading industrialists, end users, researchers, equipment vendors, customers, VCs and angel investors, educators, media, professional organizations, and government.
COMS is a cocktail of networking, workshops, and scientific presentations. The place where people share knowledge, learn from each other, and discuss and debate points of view – all of which contribute to the advancement of this emerging field.
For everyone concerned about future economic and business development through the exploitation of MNT, COMS2009 is unmissable. The accompanying exhibition will cover all aspects of the technologies related to commercialization and provide an
ideal environment for new business development.
Location
Copenhagen
One thousand years of history awaits you on the medieval streets of Copenhagen. These are the same streets walked on by every generation of the world's oldest royal family, the same streets and canals which have inspired artists for centuries and which have been home and workplace to meticulous craftsmen and famous designers.
You are invited to explore the heterogeneity of Copenhagen: The famous Tivoli Gardens, which is one of the world's oldest amusement parks; the spectacular Black Diamond extension to the Royal Library; the renowned Louisiana Museum of Modern Art ; the Opera House and last but not least, Europe's longest pedestrian shopping street, "Strøget".
Nearby Copenhagen you can experience the Viking Museum in Roskilde and Hamlet's Kronborg in Elsinore (Helsingør).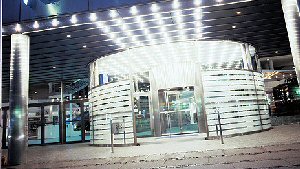 Conference Venue
The conference venue is the Radisson SAS Falconer Hotel; a modern hotel-, meeting- and event-centre. The conference venue is located in Frederiksberg which is one of the most charming areas in Copenhagen.
Public transportation, including the Copenhagen Metro subway, is within walking distance and the Copenhagen Airport is a mere 20 minute drive away.
Accommodation
Accommodation will be available at hotels in downtown Copenhagen, within walking distance from the conference venue. Specific information on accommodation will be available on the COMS2009 website.
COMS2009 at a Glance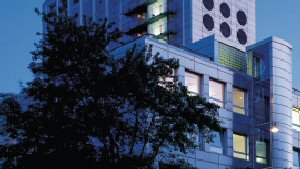 Sunday
Pre-Conference Workshop
The traditional COMS Golf Tournament
Exhibition opens
Welcome reception
Monday
Official Conference Opening
Technical Program
Official reception at the Copenhagen Town Hall
Tuesday
Technical Program
Award and conference dinner will be held in one of the fantastic settings in Copenhagen
Wednesday
Technical Program
End of Conference and closing of exhibition
Optional guided tours
Thursday
Post-Conference Workshop - to be announced
Visit to local companies and DTU - to be announced
Optional guided tours - to be announced
Program for accompanying persons will be arranged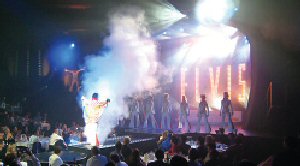 Registration and fees
Special rates will be available for early registrants and for students. The deadline for early bird registration is June 30th. 2009.
Scope of Conference Topics
Outlook - Challenges in Commercializing Micro-Nano-technologies
Global Market Analysis and Latest Trends in Industry
Investments – Corporate, Government and Venture Capital
Business Models, Roadmapping and Entrepreneurship
Education, Innovation and IP Issues
Partnership and Collaboration Models
Commercialization Strategies for Academic Research Institutions
The Role of Micro-Nanotechnology Competence Centres
MNT for Health and Life Sciences
MNT for Sustainable Energy and Environment
MNT for Automotive, Safety, Sensors and Space
MNT for Electronics and Communications
Applications of Nanotechnology in the Food Industry
Tools and Technologies
Design, Integration and Manufacturing Challenges
A Scandinavian Perspective
Conference Structure
The COMS2009 conference begins on Sunday August 30th., 2009 with the opening of the exhibition, workshop and a welcome reception. The technical program starts on Monday August 31st and ends in the afternoon of Wednesday September 2nd.
Post-Conference activities will be arranged. The technical program will feature plenary and invited presentations by leaders from around the globe.
Administrative and General Information
Questions about further information may be directed to:
info@mancef-coms2009.org
Questions about abstracts may be directed to:
abstracts@mancef-coms2009.org
Companies interested in participating in the commercial exhibition please contact:
exhibition@mancef-coms2009.org
Companies interested in sponsoring the event please contact:
sponsors@mancef-coms2009.org
Scope of Conference Topics
Outlook - Challenges in Commercializing Micro-Nano-
technologies
Global Market Analysis and Latest Trends in Industry
Investments – Corporate, Government and Venture Capital
Business Models, Roadmapping and Entrepreneurship
Education, Innovation and IP Issues
Partnership and Collaboration Models
Commercialization Strategies for Academic Research
Institutions
The Role of Micro-Nanotechnology Competence Centers
MNT for Health and Life Sciences
MNT for Sustainable Energy and Environment
MNT for Automotive, Safety, Sensors and Space
MNT for Electronics and Communications
Applications of Nanotechnology in the Food Industry
Tools and Technologies
Design, Integration and Manufacturing Challenges
A Scandinavian Perspective
Key Dates
Conference: August 30th. - September 2nd, 2009
Abstract submission: May 4th., 2009
Author Notification: June 27th., 2009
Manuscript Deadline: July 27th., 2009
Low rate registration: June 30th., 2009 (early bird)
Please download the COMS2009 conference brochure:


COMS2009 conference programme (1.3 MB)
Presenting Organization: MANCEF
Local Organizers: Danish Technological Institute, DTU, IMEGO, MC2 CHALMERS