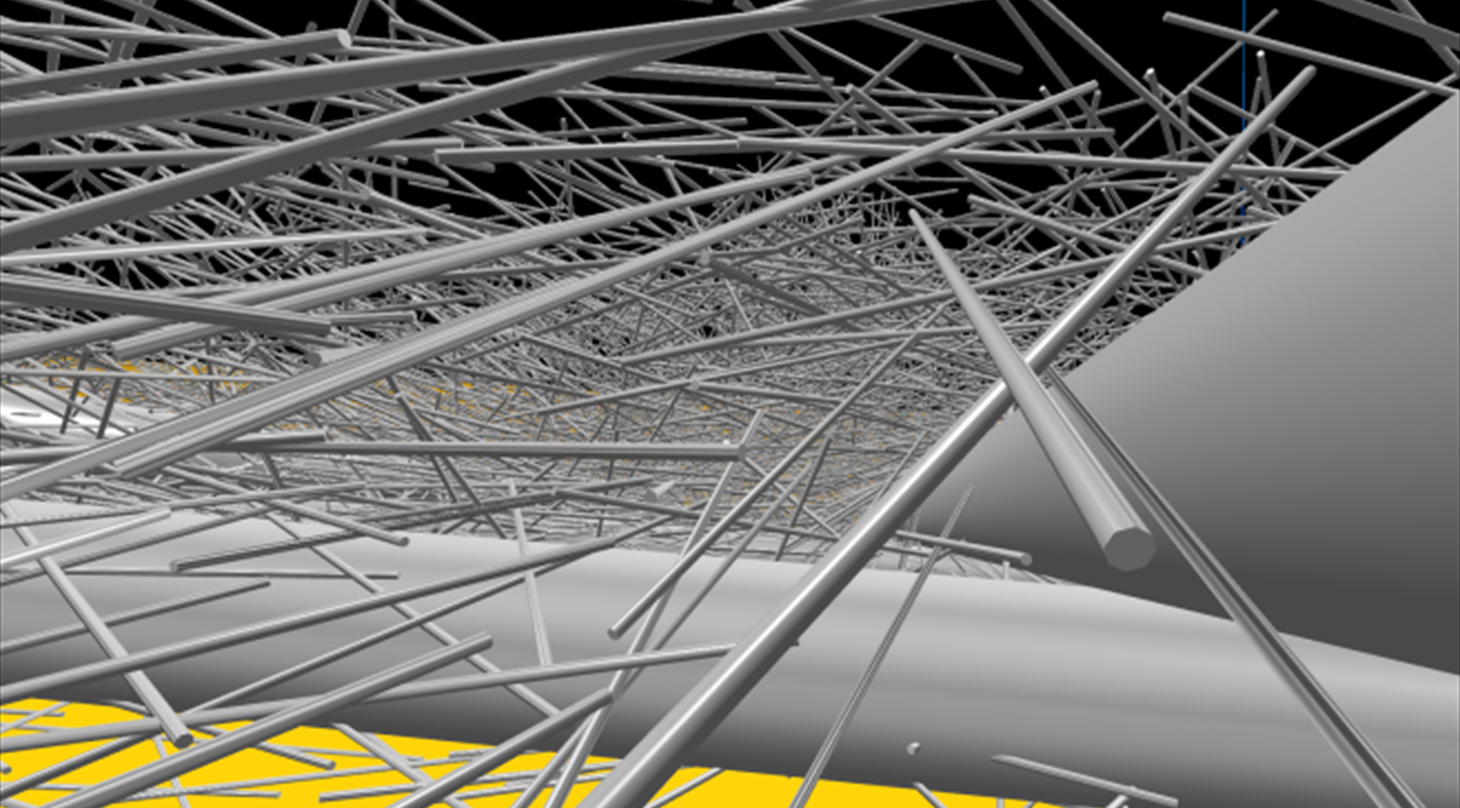 4C-Flow
4C-Flow is a computational tool capable of simulating free surface flow of non-Newtonian fluid with immersed solid particles.
4C-Flow was developed with a primary focus on simulating flow of steel fiber reinforced self-compacting concrete. The computational tool is however general enough to allow for simulations of other fluids such as water, blood and others.
Currently, 4C-Flow has a form of a computational library. We therefore offer to setup and run requested numerical simulations of flow for you. Take a look at
to get a feeling of what we can do for you.
Do not hesitate to contact us to get more information about the computational tool and about what we can offer you.
Features of the 4C-Flow:
Model

Composed of fluid solver, solid particle solver and connection link between the two solvers
Completely parallelized allowing to run on tens up to hundreds of computational cores
Currently in form of computational library - no graphic user interface



Homogeneous fluid

Both Newtonian and non-Newtonian rheology
Free surface to represent the surrounding air
Incompressible and compressible flows
Primarily used and tested for laminar flows of low Reynold's number
Arbitrary shape of boundaries such as walls, shells etc.
Inflow and outflow boundary conditions
Prescribed fluid velocity or fluid pressure boundary conditions
External forces such as gravity



Immersed solid particles

Rigid non-deformable particles
Ability to simulate large number of immersed particles
Particles of arbitrary shape - capable of mimicking e.g. steel reinforcement bars, fibers, aggregates and others.
Two-way coupled interactions between particles and the surrounding fluid
Plastic / elastic collisions among particles and with boundaries
Static and dynamic friction coefficient for collisions