A system for Classification of Upholstery Fabrics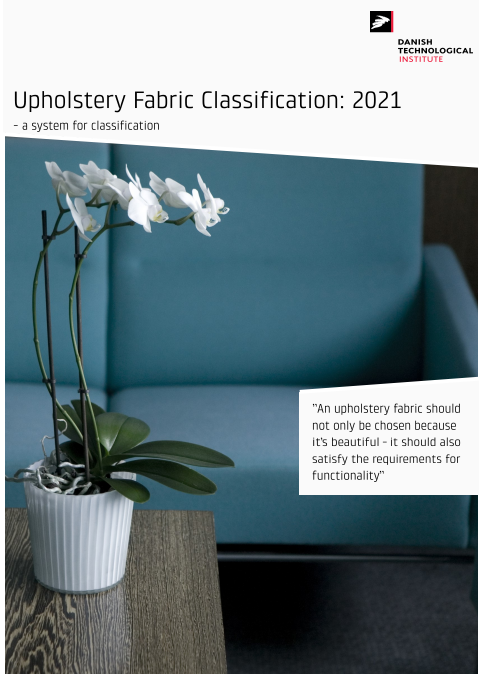 What are reasonable requirements for upholstery fabrics? And how should they be tested? These questions are answered in "Upholstery Fabric Classification: 2021", a revised pamphlet from the Centre for Textile at the Danish Technological Institute.
The pamphlet describes the requirements which upholstery fabrics used for furniture in different places should comply with, depending on whether the upholstery is firm or soft.
"Upholstery Fabric Classification: 2021" is an 7-page pamphlet.
You can download the english language version of the pamphlet in PDF-format here:
The pamphlet is an update of the previous issue, with several of the test methods changed to current versions.