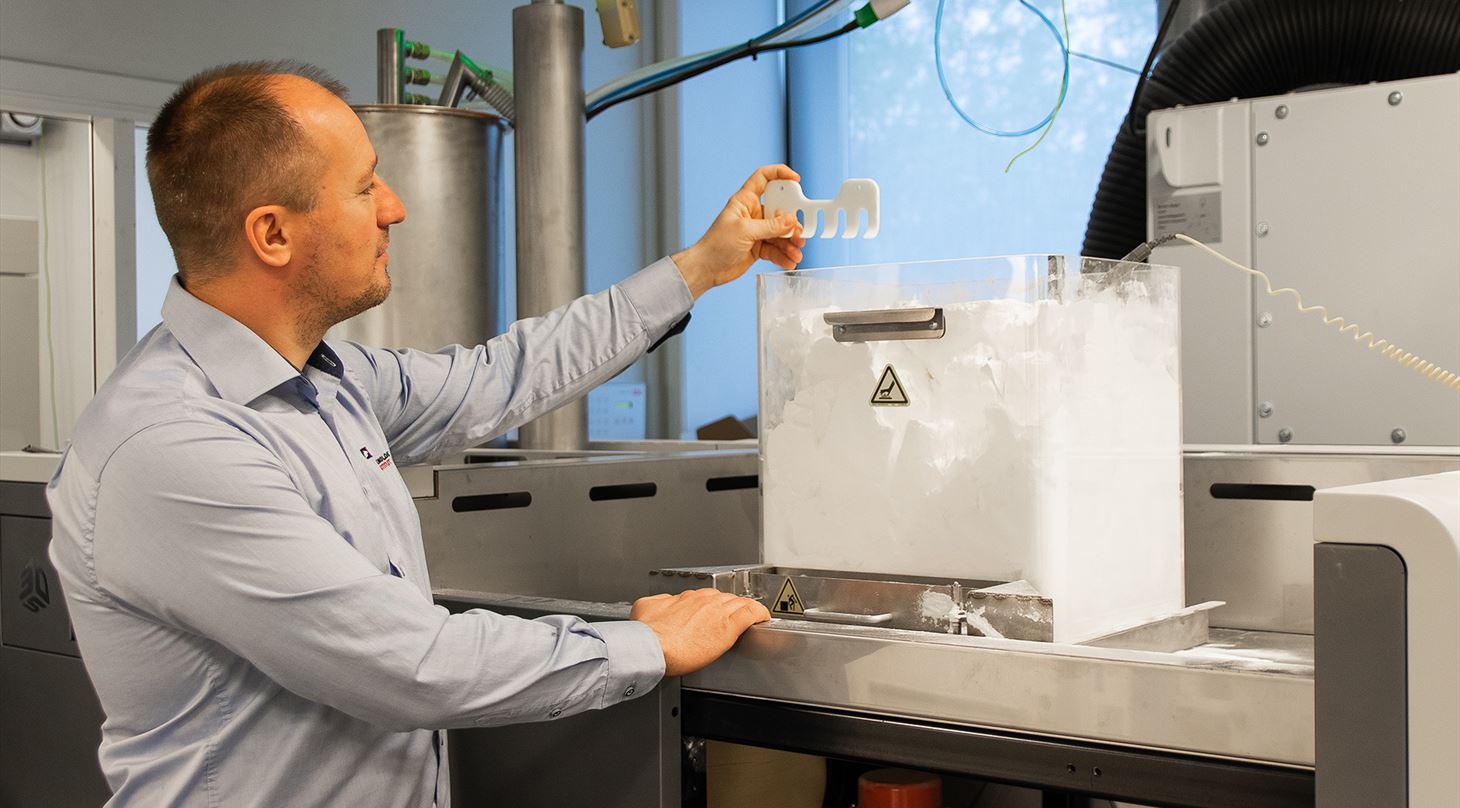 Additive Manufacturing – Technologies and Facts - Additive Manufacturing in the food industry
At the Danish Technological Institute, we are continuously working to create surface improvements on 3D printed parts that will come into contact with food. Now, it is possible to get food-approved 3D printed parts with complete traceability in both aluminium, steel and titanium, thereby opening up completely new opportunities for the food industry.
The properties and geometries that can be achieved with 3D printing can thus be used widely in the food industry but are also interesting in e.g. the pharmaceutical industry.
The following materials are approved as food contact material:
316L stainless steel
Ti6A titanium grade 5
PA2000 nylon
Haas-Meincke uses food-approved 3D printed grommets
The Danish Technological Institute has collaborated with Haas-Meincke that produces process plants and special machines primarily for cake and biscuit production. The aim has been to develop 3D printed cake grommets.
In this process, particular attention has been paid to the fact that the grommets must be cleanable and approved for food production. Consequently, the Danish Technological Institute has made sure that substances from the stainless steel and titanium do not enter the food.
Our Declarations of Conformity
Declaration of Conformity for Ti6A and 316L, click here:
Declaration of Conformity for PA and 3S, click here:
Declaration of Conformity for Metal detection, click here:
See the control report for the Danish Technological Institute, Product Development