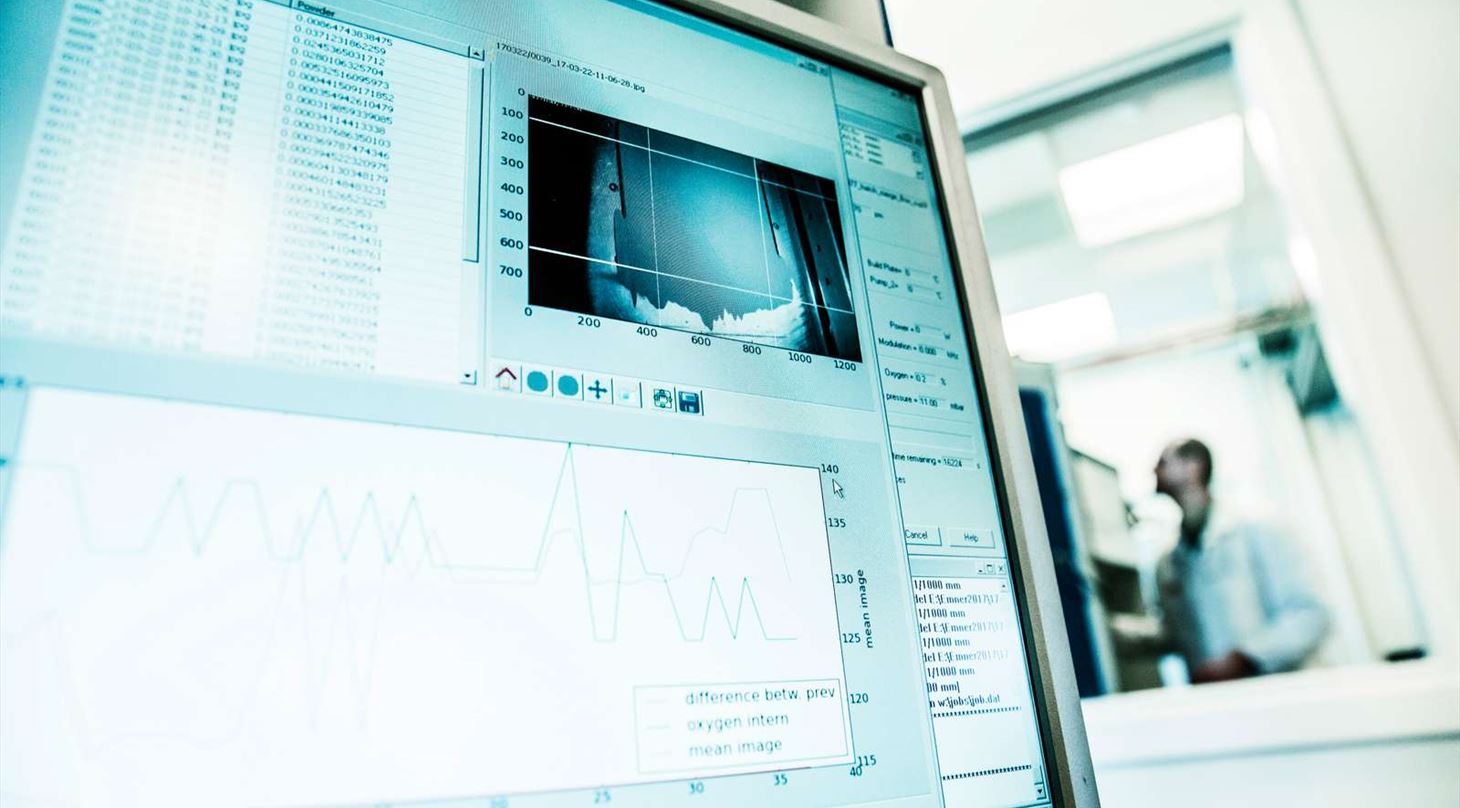 Additive Manufacturing - Pilot production
Often, great ideas for new products are curbed before they reach the market. Pilot production at Danish Technological Institute allows you to test your product and the market before making large investments.

Additive Manufacturing (3D print) is ideal for quick and precise production of small batches. Together with our portfolio of services, AM provides a unique basis for a flexible pilot production and it allows for continuous product adjustment and development.

Fewer risks with Additive Manufacturing (AM)
Investments in new technology and new production facilities are expensive. Due to this, the process prior to production of new products usually takes a lot longer than is necessary. Some projects may even come to a complete stop because the uncertainty associated with them is too great. We offer a solution to this challenge: With the fast and flexible AM technologies, the process leading up to production can be reduced, and your products can generate a turnover and be tested on the market – without the large investments.

End-to-end solution
The Centre for Industrial Material Technology has 30 years of experience with AM and pilot production as well as an extensive international network. We guide you to the possibilities, AM has to offer your company. We also assist you in product development, finishing, quality assurance, testing, and analyses, etc.

The figure shows the process from concept development to production for conventional production and for AM production. By opting for pilot production, you can postpone or even avoid investing in new technology. This opens up for valuable market feedback and turnover before making investment decisions. In addition to this, we can make product improvements during the entire process according to feedback from your customers without significant added cost.