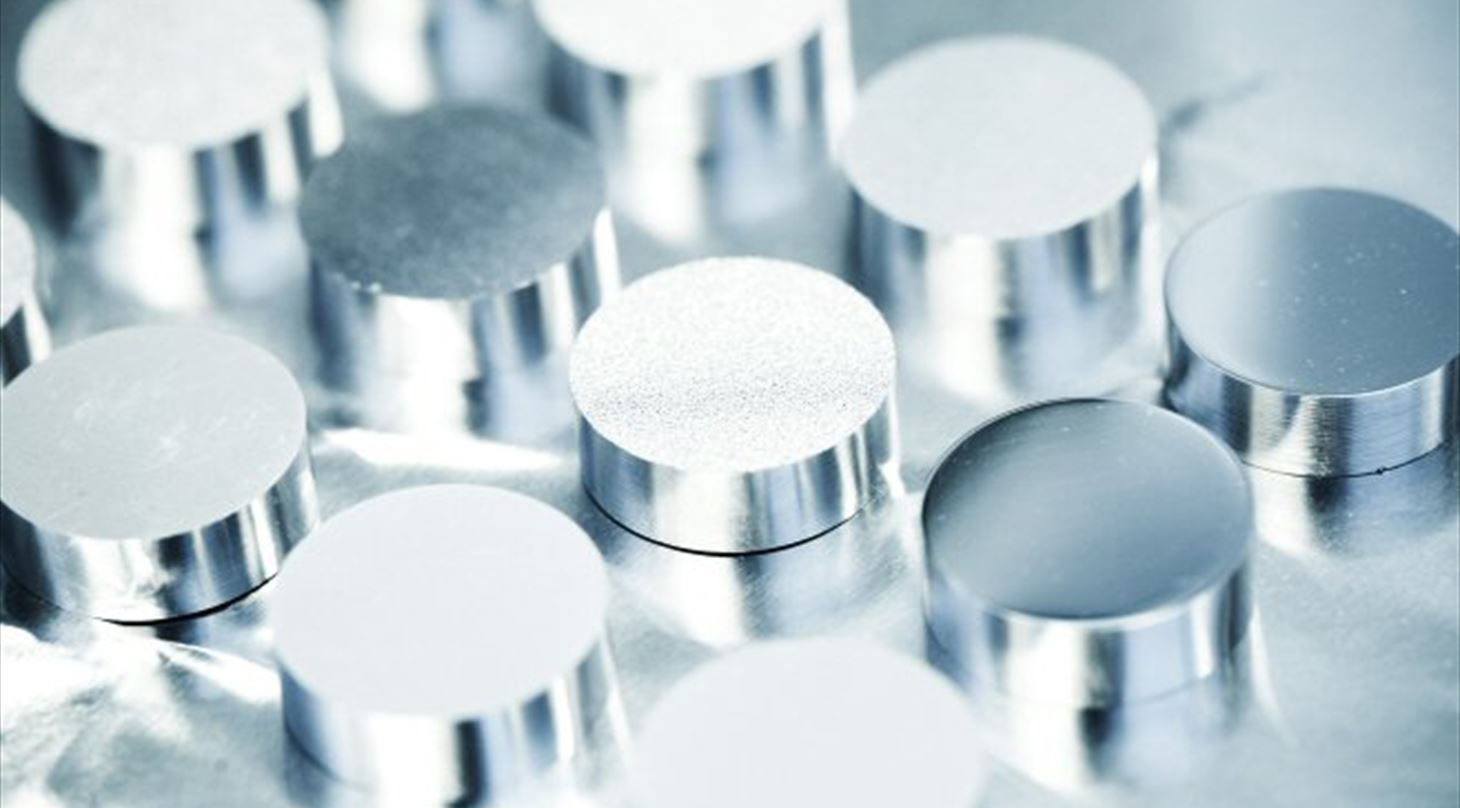 Annual Report 2014
The photo shows small metal test samples, which have been polished and etched to create different degrees of surface roughness. Subsequently they have been coated with different hard coatings and ion-implanted to provide the surface with new and improved properties. This can often be particularly valuable for both products and production processes. In this case, the samples are part of a research project focusing on enhancing product quality and productivity in the plastic injection moulding industry.

Our Annual Report 2014 offers more examples of how we develop new, groundbreaking technologies and translate knowledge into products and services of real value to society and our partners.
Technology and knowledge are the key drivers in society

Denmark needs to retain jobs and create new ones.
Both to ensure economic growth and to maintain a society in which we have the economic scope to ensure the welfare of the Citizens. Every time you open a newspaper or tune into the news, you are reminded of the fact that the question 'how to achieve this' is subject to constant debate. But certainly also when you are engaged in research and innovation. Indeed, growth and job creation are the two main topics when you look at the major national and international research and innovation programmes.
The evaluation criteria for obtaining funding for research and Development increasingly involve taking technologies to a level where they can create an impact on the companies' bottom line. And not least on the bottom line of society. It is only right to place technology and knowledge in front of this movement, since it is by applying new technology and knowledge that we can give Denmark the edge that enables us to compete in the global market. The Danish Technological Institute is a key driver for innovation and technology application in the Danish business sector. We engage in close cooperation with the business sector: In 2014 alone, we cooperated with 13,501 customers.

Today, the Danish Technological Institute constitutes a unique platform for the technological development of our business sector. We deliver technological services to almost all industries in Denmark. We are a key player when it comes to applying research and knowledge.

We provide consultancy services and cooperate with companies on research and development activities. In other words, we have the technological expertise and the facilities required to support Danish and international companies when it comes to applying new technology and knowledge. And to ensure high innovative capacity.

Our response to how to create and retain jobs is that we must invest massively in technology and knowledge as a driving force for society and business growth. Specifically, focus must be directed at action areas such as ressource optimisation, material and product properties as well as a more efficient and quality-assured production.

This is true regardless of whether we talk about energy, construction, health, food service or manufacturing industries. Or whether we talk about production of raw materials, processing procedures, end product or Associated services.
In 'Annual Report 2014', we offer specific examples of how we, in collaboration with businesses, have Applied technology and knowledge to create solutions that create value for the business sector and for society.

Download Annual Report 2014
Financial Statements 2014