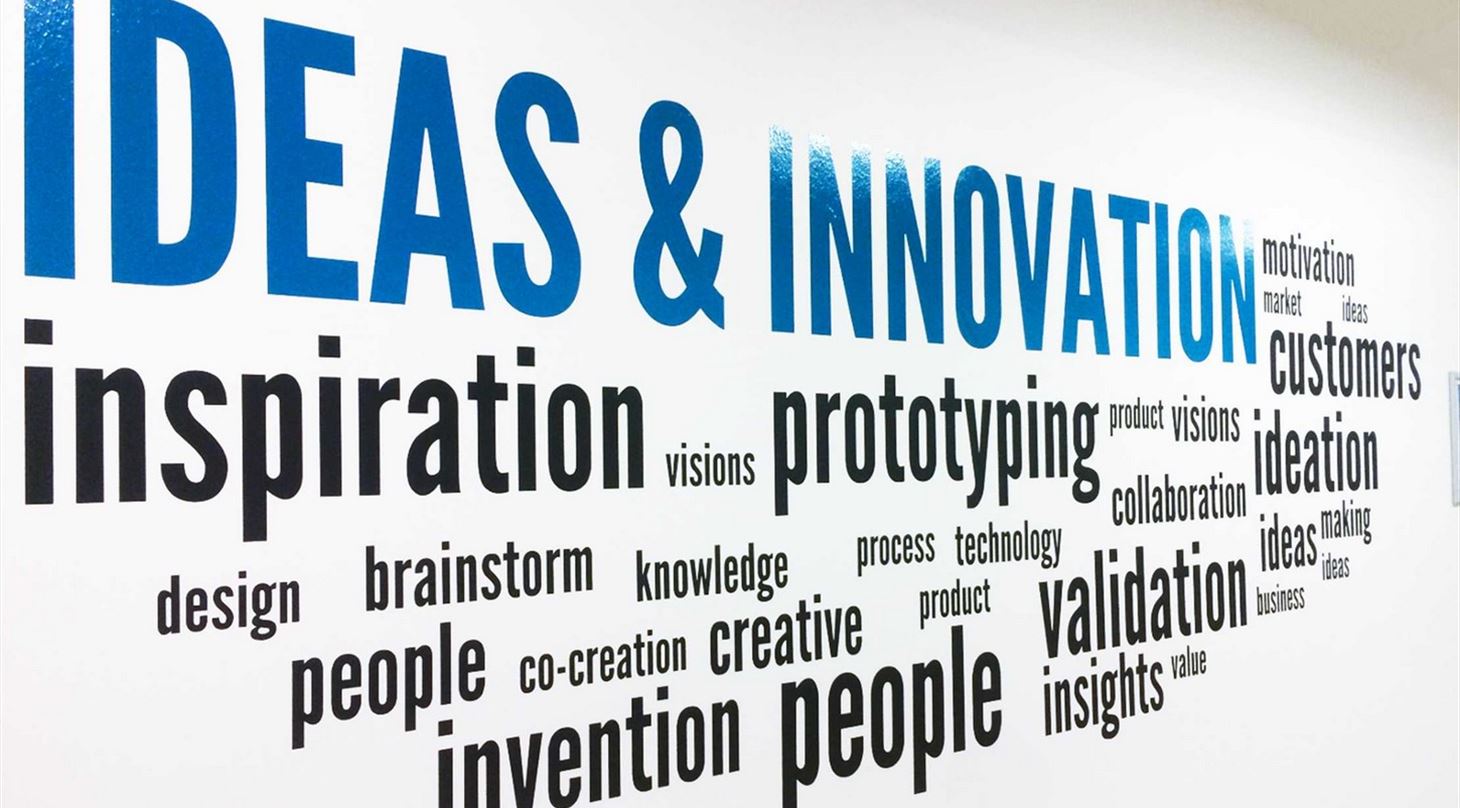 Collaborative workplaces for the future: a two-day interactive event in Copenhagen
Attend this intensive conference and get inspiration and a new network that will make you wiser about how to create an innovative organization by working systematically with sharing knowledge and information. You will learn about how to realize the potential for your workplace in the form of the latest thinking and best practices from across Europe.

Companies create increasing value through cooperation. Workplaces for the future are capable of drawing on the collective intelligence and creativity - not just from employees but also from other organizations, stakeholders and the civil society in general. Are you sourcing knowledge about how to shape the workplace of the future and inspire your employees to develop new ideas together and with an open view for the outside world? Then join this two-day conference, where you will gain both strategic and practical knowledge about how you go about the process.

Hands-on knowledge!
We invite you to join in on assumptions about the future labor market and the innovative organization. We cut through the noise, test media headlines and challenge the messages of the most hyped management gurus.

You get a line-up of the best and most honest cases told directly by the companies that have worked intensively with the subject such as Maersk, ISS, Chr. Hansen, LEO Pharma, IKEA and others. They will all share their experiences on the development of an innovative organization, and you will have ample opportunities to network and share insights with both the speakers and the other participants.

Tangible inspiration
You will gain insight into the most innovative methods and technologies to create and support the collaborative enterprise, whether it's about handling of ideas, design thinking, data analyses or cognitive, adaptive e-learning. And you get to try out various methods in an experimentarium. In short, we invite you to spend 2 days on a tour-de-force into the future of highly innovative companies.

Practical information
Day 1, March 8: Danish Technological Institute (DTI), Taastrup (We close Day 1 by a networking event at CPH Food Space in Kødbyen, the Copenhagen Meatpacking District - read more below).
Day 2, March 9: DGI-byen Hotel and Conference Centre, Copenhagen
Highlights from the program
The Copenhagen Institute for Future Studies talks about and debates workplaces for the future.
Christian Hansen A/S focuses on increased sharing of knowledge across a complex global organization.
Nosco and Novozymes talk about collaborative, online idea management platforms, and you can design your own campaign.
Hear about the experiences with incubators from companies like IKEA, LEO Pharma and Maersk, and participate in panel discussions.
Gain insight into the subject "From knowledge to value for society" by Danish Technological Institute.
Hear ISS, among others, talk about their efforts on effective inclusion of new types of employees.
Learn about innovative collection and use of data from Hitachi Data City Exchange.
The program also allows for time to explore the city around us, which is rich in service and social innovation. We socialize over a dinner at the CPH Food Space and gather for drinks at Warpigs in the Meatpacking District.
We organize the conference in collaboration with Novozymes and Fresh Thinking Labs. You will find the full program on
Fresh Thinking Labs' website
, which can also be reached from this
DTI registration page
.
Who will participate?
The conference is targeted on senior executives and practitioners from companies that either already have rich experience of working with structured innovation or explore the possibilities of doing it in practice.

Conference fee:
11,160 DKK.

Registration:
2 options for registration:
Registration via Fresh Thinking Labs: DTI cooperates with Fresh Thinking Labs for this conference. If you register via their website you will also obtain a free membership of Fresh Thinking Labs' international network. Find discounts and benefits and register for the conference here.
If you register for the conference from the DTI page and decide during the conference that you do wish to obtain a membership for Fresh Thinking Labs, it is not too late. So sign up just there.

Network Meeting: Nordic Food Innovation
If you are ready to continue networking with the other participants, speakers and organizers, then Day 1 of the conference proceeds with a culinary evening under the theme Nordic Food Innovation at CPH Food Space in the Copenhagen Meatpacking District. This networking event is free-of-charge - but you will be charged a no-show fee of 500 DKK, if you sign up and fail to attend. However, you may send a colleague. You register for this event as an option during the conference registration process.