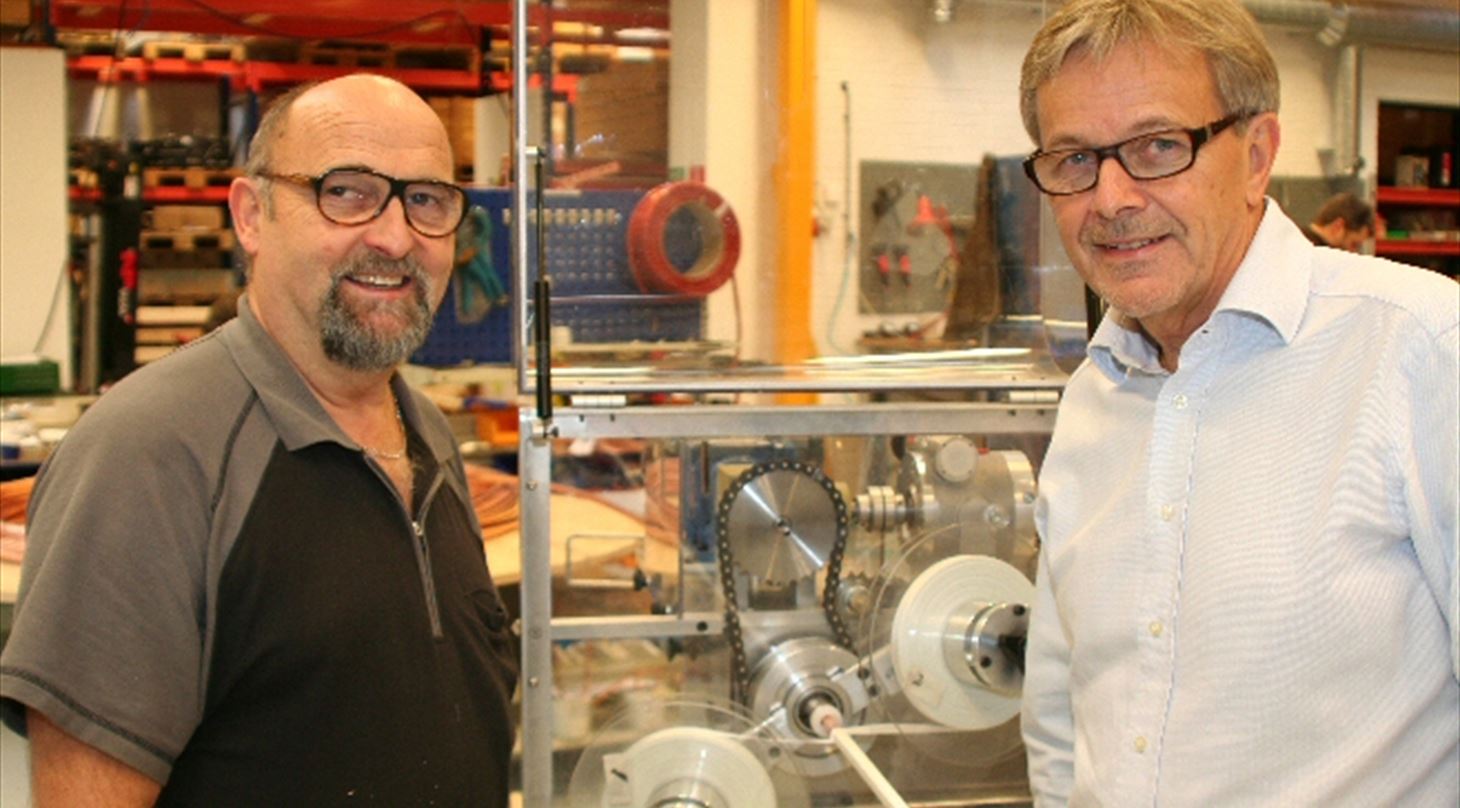 Danfysik back in top form - 2012
In just three years, Danfysik, a subsidiary company of Danish Technological Institute, has regained its former strong position within the global market with regards to accelerator, magnet and power supply technologies. We have a bulging order book, with the turnover tripling in three years. In the same period, the number of employees has more than doubled, and three months after opening, the capacity of the new coil manufacturing plant has become much too small.

Ever since the Danish Technological Institute bought Danfysik in 2009, it has been increasingly progressing. And confidence in Danfysik's ability to meet market demands has been regained on the market. Therefore, clients in the USA, Germany, Taiwan and India and other places in the world are again willing to place orders worth millions with Danfysik, which today has 60 employees, including about 30 engineers and physicists.

Managing director Bjarne Roger Nielsen of Danfysik remembers the time before the acquisition as an uncertain and unclarified period where the company had just been through a tough workforce reduction scheme and a spin-off of their activities with particle therapy for cancer treatment for Siemens. It was painful to be the top manager of an ailing company with red figures of millions on the bottom line in 2008 and 2009 and with only 27 employees left in 2009 of a staff of 180 employees the year before.

- We are incredibly happy that we can accept orders again and that we have come back as a strong player on the market. I ascribe our progress to our long-standing experience in this line of business, our brand of strong international standing, at last but not least, our team of competent and enthusiastic employees, as emphasized by Danfysik's managing director Bjarne Roger Nielsen.

Intense marketing and a solid owner behind us produce growth
He estimates that many orders are also a result of intensely active marketing and the full backing from the Danish Technological Institute to invest in and develop the business.

- We have strived to participate in relevant conferences and exhibitions all over the world – and in doing so we meet our clients who can still remember us from our good years in the period from 2000 to 2007. Finally, it also means a lot for our strengthened position in the market that we have got the Danish Technological Institute behind us as a reliable and technologically well-founded owner with a sound and solid economy. It renders some stability, says Bjarne Roger Nielsen, who himself has worked at Danfysik for 33 years, first as a physicist and later, from 1998, as managing director where he took part in shaping the development and growth of the company from the then 50 employees to 180 in 2008.

Bjarne Roger Nielsen is very satisfied that the company has recently landed jobs of as much as DKK 150 million in total – an enormous full order book which is to be realised in 2012 and 2013. The latest order, which has just come in, includes delivery of 480 magnets for a new synchrotron light laboratory that is under construction in Lund. And the business figures for Danfysik look impressive. The turnover has increased from 40 million in 2009 to almost DKK 80 million in 2011, and the 2012 budget is getting on for DKK 120 million.

This growth means that Danfysik expects to take on 15 new employees by the end of 2012. And some of them will be working in the new coil manufacturing plant which is to be extended to double capacity. So Bjarne Roger Nielsen takes a very optimistic view of the future for the company that, in his own words, is his 'life blood'.

Facts
Danfysik was founded in 1964 in collaboration with physicists of Aarhus University. The company was global from the start, and over the years, has gained a unique position as one of the only companies in the world that can manufacture the large accelerator systems used in synchrotron radiation sources.

During a time where many other companies are going through crises, business is tremendous for Danfysik, although the company has experienced a turbulent past.
The picture on the top of the webpage shows former managing director Bjarne Roger Nielsen with coil employee Kim Freddy Madsen.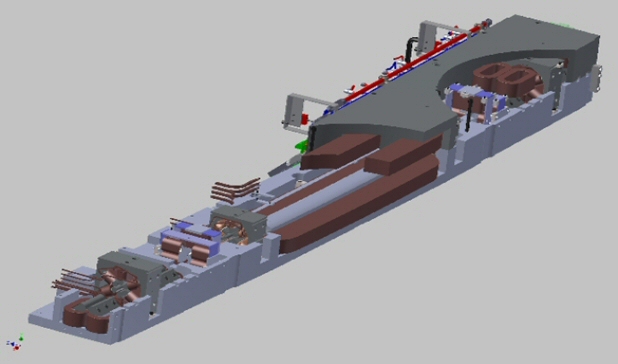 Here is a drawing of one of the magnets that Danfysik is to deliver for the new synchrotron light laboratory in Lund.