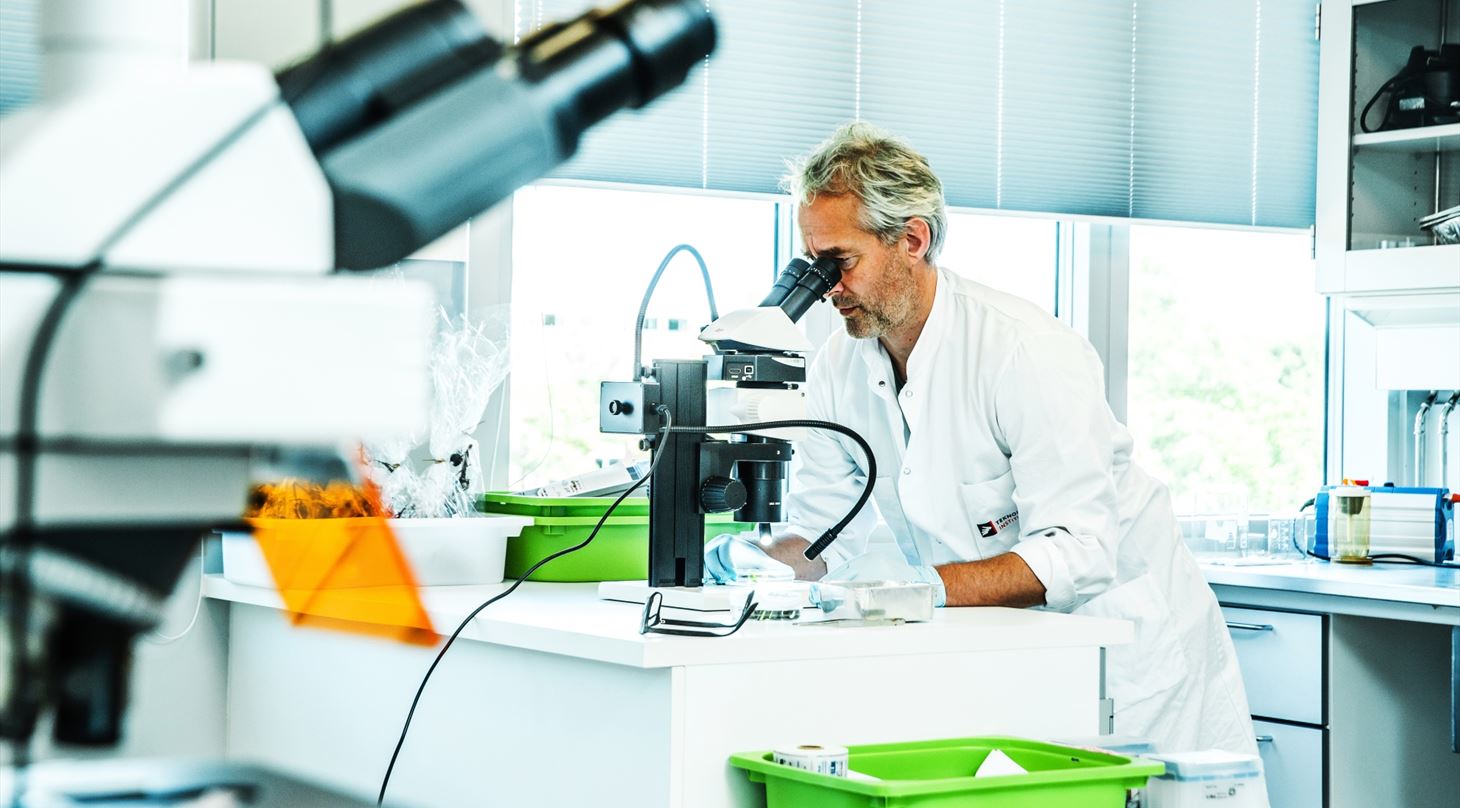 Danish Technological Institute acts responsibly, but is not shut down
DTI complies with the authorities' recommendations and takes the necessary precautions to work responsibly to co-operate in the effort to contain the spread of Corona.
Danish Technological Institute follows the authorities' recommendations in the effort to contain the spread of COVID-19 (Corona virus). We follow the development closely and take the necessary precautions to secure our employees and partners in the best possible way.
That is why many of our employees work from home – and are just as accessible by e-mail, phone and Skype as ever.
We will still hold scheduled meetings – however, in line with the authorities' recommendations. You may therefore find that we are moving physical meetings to digital platforms such as Skype or Teams, or secondary use meeting rooms where it is possible to keep the recommended distance between the meeting participants.
At the same time, we aim at keeping our activities running to the same extent as before – as one of the key business partners of the business community, we believe that this is how we can help to keep Denmark running. Our laboratories, test facilities and pilot plants are therefore in normal operation under our high standards.
So, you can safely trust that we will solve your tasks with the usual professionalism and on time – just as we usually do.
Scheduled conferences, go-home meetings and the like with large assemblies are postponed for later according to the authorities' recommendations. So far, all courses and other educational activities have been moved to a later course date according to recommendations of the authorities.
Each participant will be notified separately about postponement of their particular event.
If you have any doubts regarding appointments, orders or tasks, please do not hesitate to contact us.
Either directly through your normal partners at Danish Technological Institute or via our
main number 7220 2000.