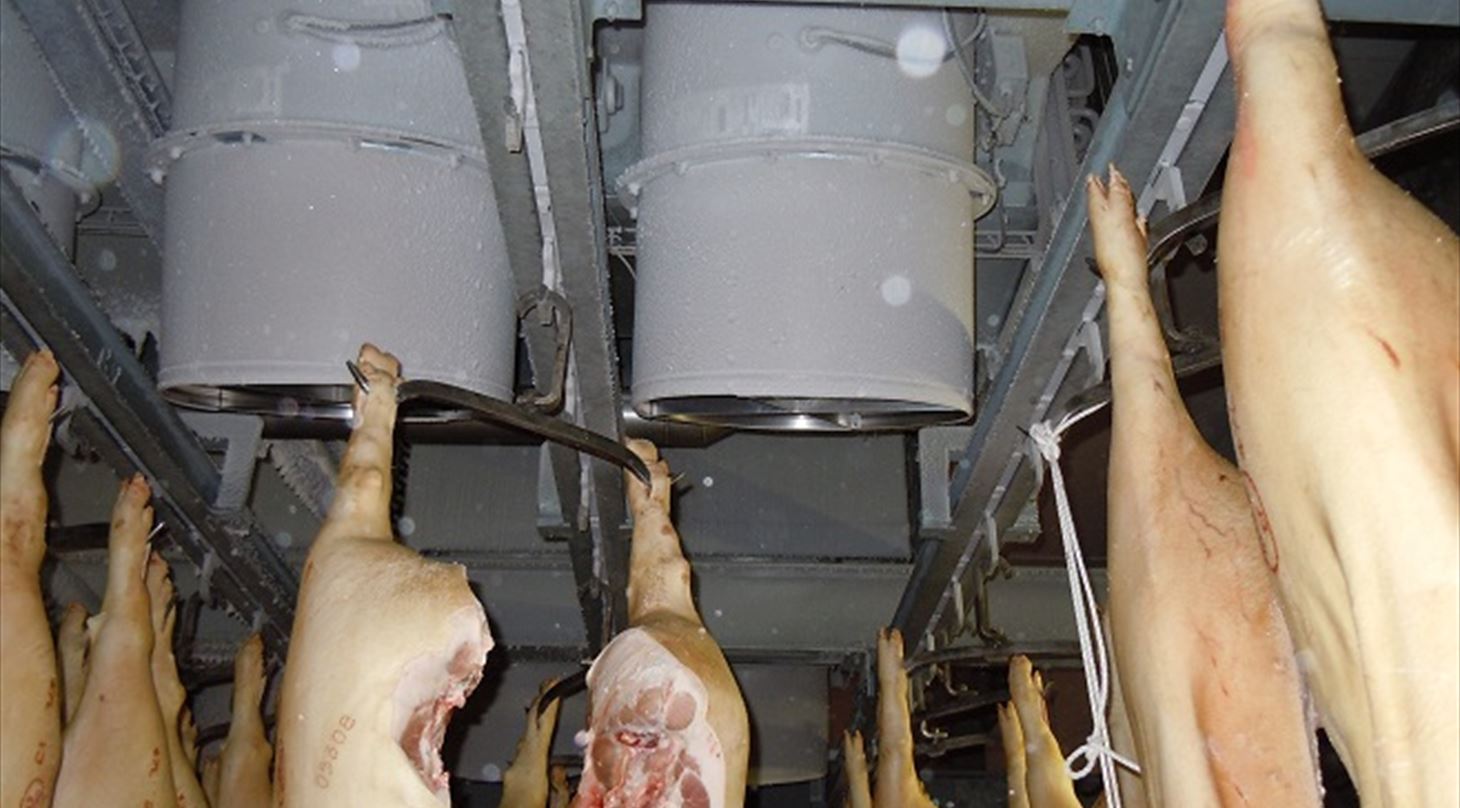 Design of carcass chilling
Carcass chilling systems require major capital investments and many building square meters. Typically, they account for 40% of the electrical power consumption, and the chilling process is crucial for yields, meat quality and shelf life.
The design task is complex because it requires a lot of practical experience in combination with in-depth knowledge of refrigeration engineering and meat science. DMRI can offer these specialist capabilities and thus provide a more cost effective solution for your company.
The result of an analysis will be a number of practical recommendations, which will provide the following benefits:
Improved meat quality
Correct final product temperature
Higher yield/lower weight loss
Lower operating costs
Sufficient capacity
No condensate drip on product
In many cases, our refrigeration engineers can improve the performance of existing chilling systems by optimizing operational measures.