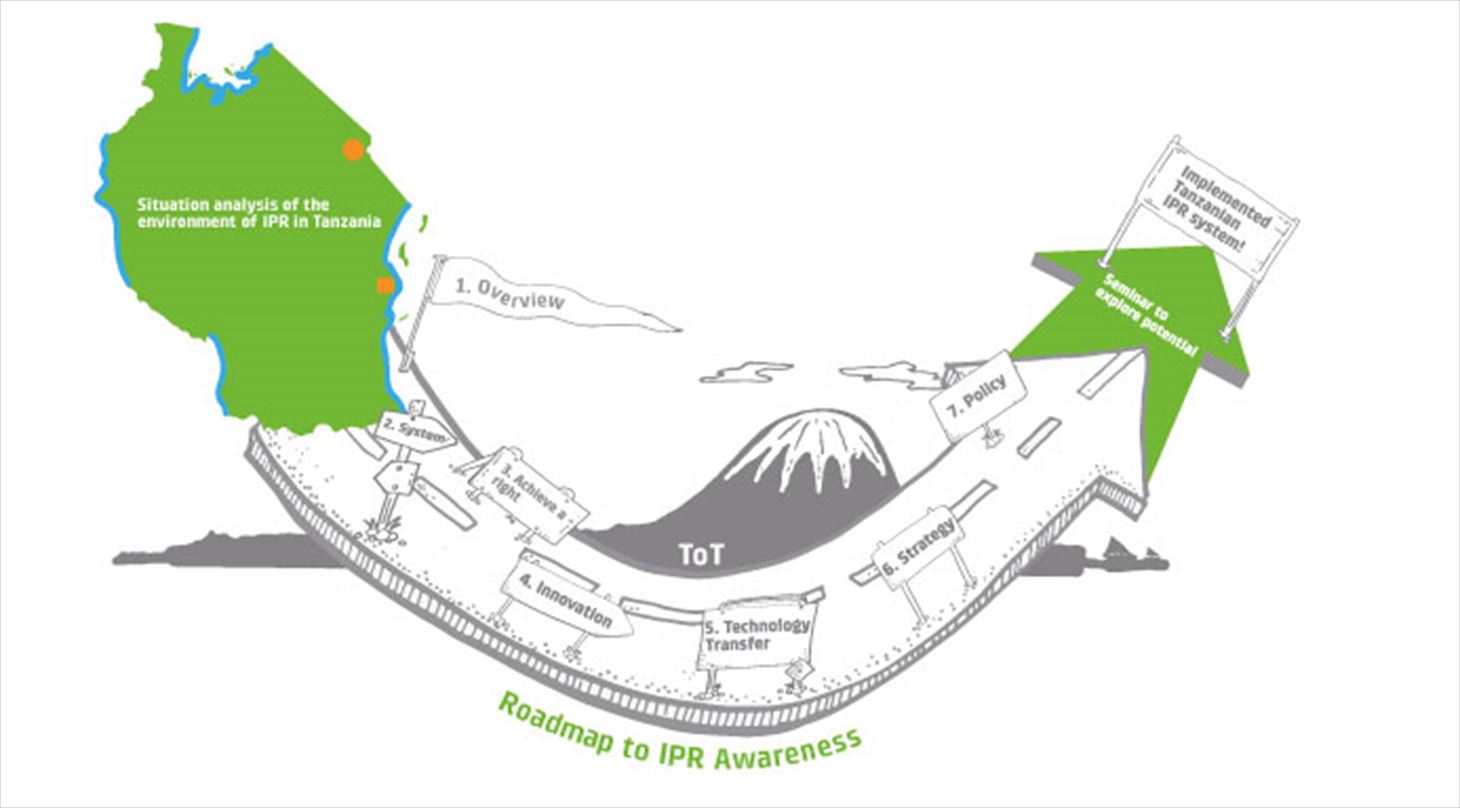 Developing awareness and professional skills of IP tools in Tanzania
Project start: 06.2016 - project end: 01.2017
Overall Objective
The project, initiated by the ACP-EU TBT Programme (www.acp-eu-tbt.org) in collaboration with the Tanzanian beneficiary, the Kilimanjaro Christian Medical University College (KCMUCo) and key stakeholders, the Tanzanian Commission for Science and Technology (COSTECH) and the Tanzanian Industrial Research and Development Organization (TIRDO) creates awareness of various IP tools (e.g. industrial designs, geographical indications (GIs), patents, etc) among young and senior level researchers, inventors and innovators.
The project breaks down communication barriers between researchers, policy makers and entrepreneurs, by encouraging participants to form 'workshop partnerships' outside their comfort zone by working collaboratively with other institutions on assignments geared towards facilitating technology transfer.
It also provides participants with a helpful understanding of how various IP tools used in a hands-on approach can increase commercial exploitation of new and emerging technologies, products, processes and services between the various sectors nationally, regionally and internationally.The figure above illustrates the projects phases. Phase 1 includes a Situation Analysis of the IPR environment in Tanzania. Phase 2 indicates the seven steps or overarching topics addressed during the Training of Trainers (ToT) 5-day workshop in Moshi and Dar Es Salaam respectively. Phase 3 includes the IP Regional Awareness Seminar and practical recommendations moving forward.
Three step approach to executing project

1. Research (desk research & field mission) on Tanzania and the region's IP systems and institutional framework.

2. Conduct two five-day capacity-building ToT workshops in Moshi and Dar Es Salaam.
3. Two-day regional seminar capitalizing on current momentum, possible improvements and suggestions for moving forward.
Project funded by the European Union at the request of the ACP Group