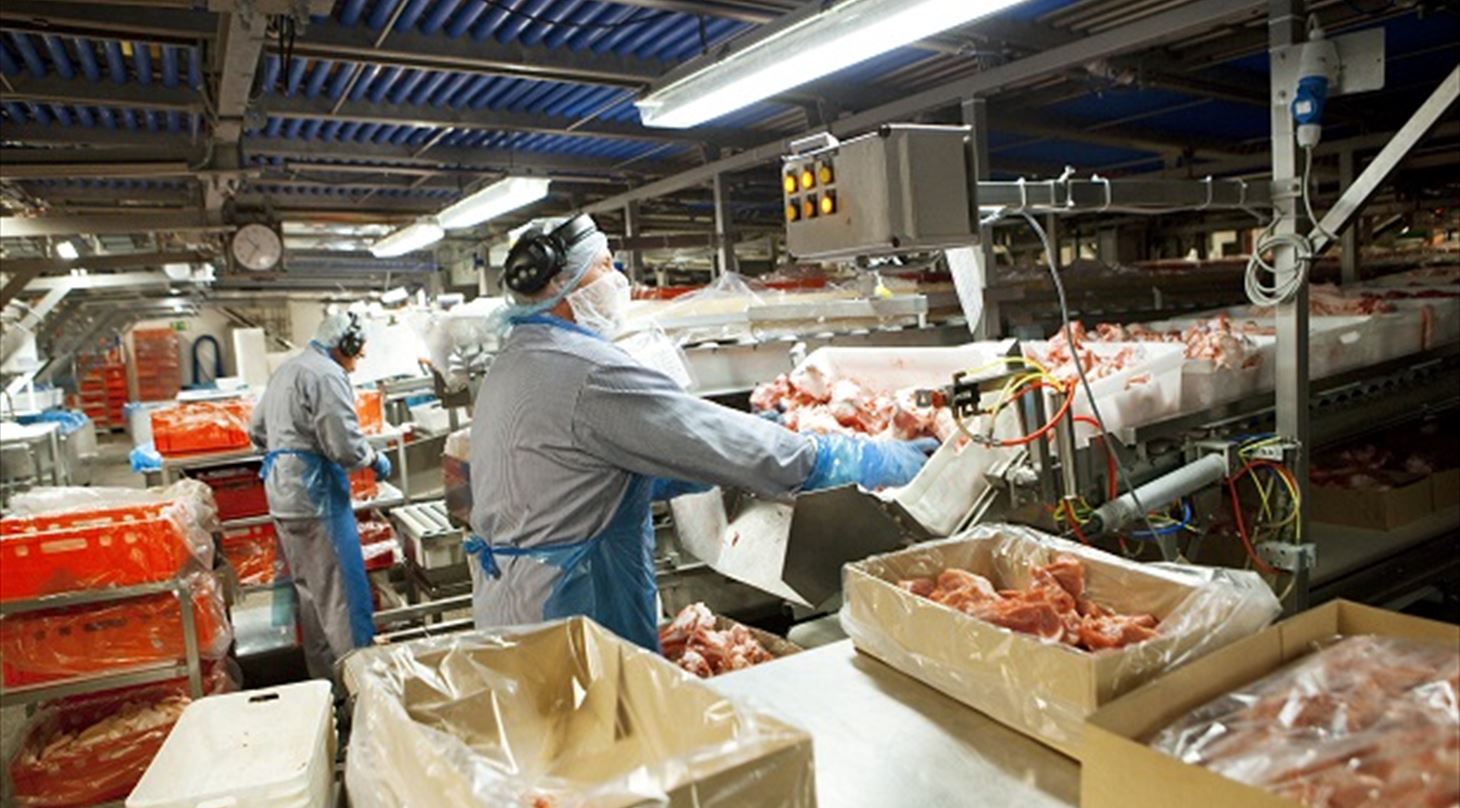 Extended shelf life of fresh meat
Why is shelf life important?
"The shelf life of your fresh meat can be the conclusive factor that determines whether you get the order or not. Therefore, long shelf life is of high value"
Annelie Lundell, Vice President, Quality and Environment, HK Scan, Sweden.
The DMRI tools can be your short cut to gain the maximum shelf life of fresh meat produced at your plant
DMRI COMPETENCES
Optimization of chilling
Process optimization incl. buffer storage
Hygiene optimization
Risk management ans shelf life prediction
DMRI has developed predictive models for shelf life. Visit http//DMRIpredict.dk
"DMRI's shelf life models for fresh meat are very applicable tools. At Tican Fresh Meat, the shelf life models are used for adjusting shelf life according to temperature conditions or for evaluating customers demands for shelf life"
Gitte Pedersen, Manager, Food Safety & Laboratory, Tican Fresh Meat , Denmark
Best practice
Articles:
Meinert, L.; Christensen, H.(2014) New food volume 17(3) side 54
How to determine shelf life of chill-stored fresh meat
Meinert, L.; Christensen, H. (2014) Fleischwirtschaft 8 side 85-86
Berechnung hilft den Fleischproduzenten
Meinert, L.; Christensen, H. (2014) Fleischwirtschaft Russia nr. 2 side 49
DMRIPredict
Meinert, L.; Christensen, H. (2014) Fleischwirtschaft International nr 4 side 42
Calculation helps meat processors