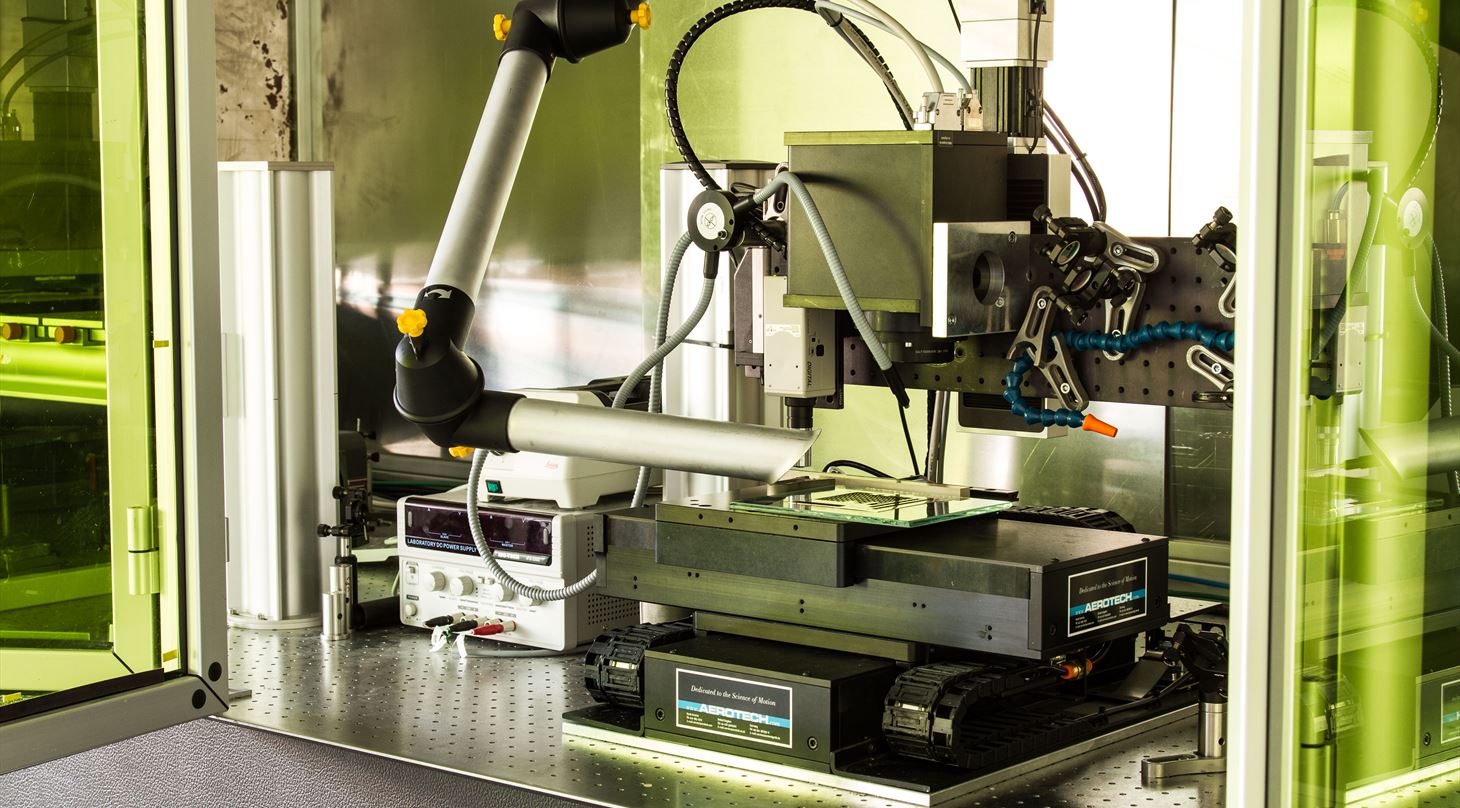 Femtosecond laser - processing thin materials
The Danish Technological Institute is one of the few companies in Denmark with a femtosecond laser. The machine is unique in the way that it can process very thin material without causing thermal damages.
New opportunities with "cold" processing
The disadvantage of laser processing is the excretion of heat during the process. This makes it difficult to process very thin products because they are easily damaged when the surrounding material absorbs the heat.
The femtosecond laser releases a laser beam with ultrashort pulses of 150 femtoseconds. This means that the pulse is 45 micrometers, which is as long as a width of a hair. The ultrashort pulse implies that the energy from the laser does not spread out into the material. Therefore, the process is "cold" which makes it possible to process thin materials without causing thermal damages.
A all-round tool for prototyping
The femtosecond laser is competing with other types of lasers that are usually cheaper because of price and time of processing. But other lasers are not always able to deliver the best quality. In those cases, the femtosecond laser is the right choice. The laser is a good and all-round tool for prototyping. It can process almost all materials such as plastic, metal and ceramic. The process works on products thinner than a few micrometers.
We can help you
Feel free to contact us for more information on how the femtosecond laser can help you develop your product. Our Senior Specialist Kasper Vestentoft can be reached on +45 7220 3365 or kvt@dti.dk