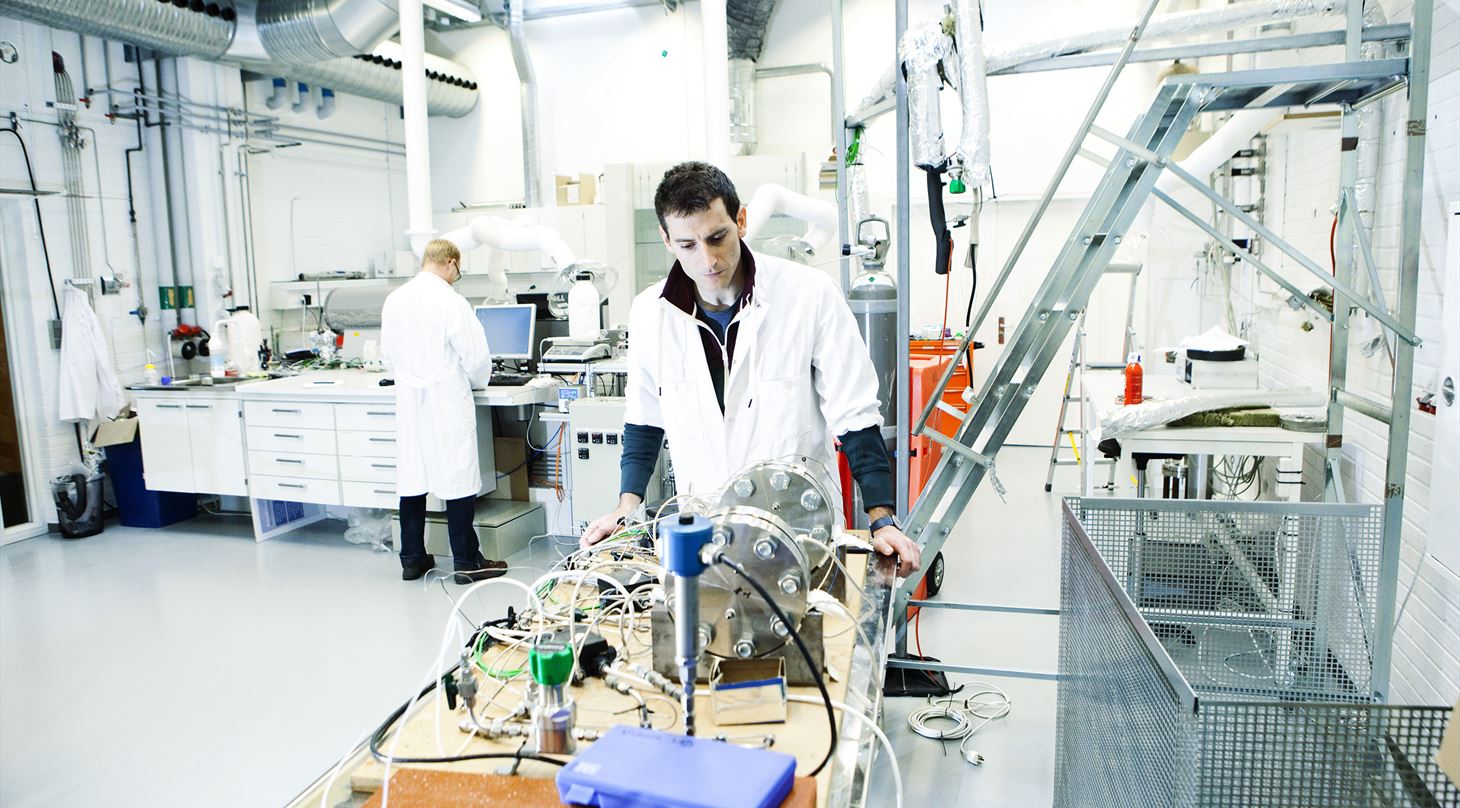 Gas and liquid permeability of polymer materials - Theory, applications and standards
Permeation of molecules from a gas or liquid through plastic materials is interesting in many contexts, both in terms of maintaining gas inside a lightweight container and in terms of keeping products/enviroments free of atmospheric gases such as nitrogen, oxygen or CO2. The theoretic basis for the gas transmission rate or gas permeability is described briefly below.

Gas transmission through a polymer material can be described as follows:



where:
J is gas transmission rate, in other words, the flux through the sample
D is the diffusion coefficient
S is the solubility of the gas in the material
t is the thickness of the sample
p1 and p2 are the pressure or concentration of gas or liquid on each side of the membrane. When we flow nitrogen continuously over one side of the membrane, the concentration on this side is equal to zero.

Moreover, the diffusion coefficient depends on the temperature:



The importance of gas permeability
Materials' permeability for different gases is interesting in several contexts. When using plastic pipelines for natural gas or hydrogen, part of the gas will naturally diffuse out through the sides of the tube. Of course, this diffusion should be limited and it is, therefore, important to measure the exact volume of diffusion. It is to be expected that the permeability will vary with gas type depending, among other things, on how well they dissolve into the pipe wall and diffuse through it. Dense plastics and composite membranes are also important materials for use in pressurised containers and seals. We have worked on making plastic and composite materials less gas permeable, both in traditional ways and by making composites with clay flakes, graphite flakes, and carbon nanotubes (see Nanocomposites for more information on this). We have gained experience in measuring the permeability of plastic composites, metal membranes, such as palladium on porous stainless steel, and metal films on plastic or rubber.

The variation in permeability for different gases can be used to selectively remove a specific gas from a mixture of gases, which is of interest in connection with several applications. We have gained experience with this in the Purification of biogas projects, as well as others.

Standards
For the measurement of gas permeability through materials, the following standards, among others, apply; DS/EN ISO 2556, ASTM D1434, ISO 15105-1 for plastic materials and ISO 7229 for plastic or rubber-coated materials. However, the more accurate techniques developed at the Institute may often be applied with advantage. When you contact us, we will find the solution that best covers your specific needs together, within our wide range of options; it may be a standard or a customised test, which we adapt to your application.
Read more about measuring technique, measuring instruments and gases.