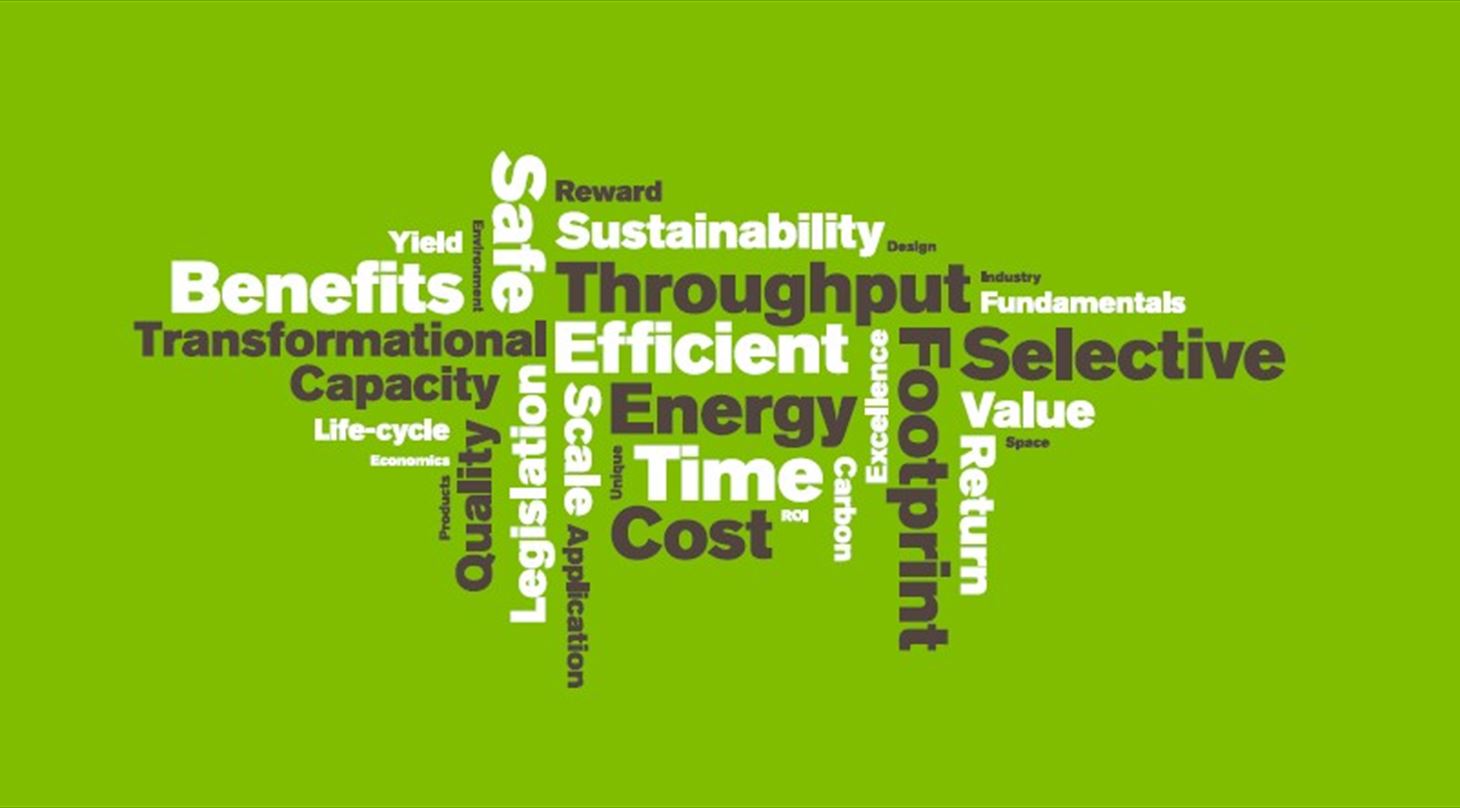 Industrial microwave processing - Benefits
The benefits of microwave heating:
Selective heating of specific phases within a bulk material and the ability to dissipate energy throughout the body of that material. Consequently, processing times can be up to 1000 times faster using microwave heating than conventional heat sources. With energy being targeted where it is required.
Reducing processes times can deliver significant energy saving benefits, but the value of microwave processes are not limited to energy alone. Faster processing means smaller and potentially transportable equipment, which is ideal for operating in remote locations where larger plant is prohibitive or close to the end user.
Microwaves are produced from an electrical power source, with up to 95 % conversion efficiency from electrical to microwave energy. Using microwaves allows the heating process to be powered efficiently from an electrical source, rather than rely on natural gas as a fuel like many conventional heating processes. The electrical energy can be supplied from renewable sources such as solar and wind, meaning that microwave technologies not only improve process efficiency and operability, but can improve the sustainability of the overall process.