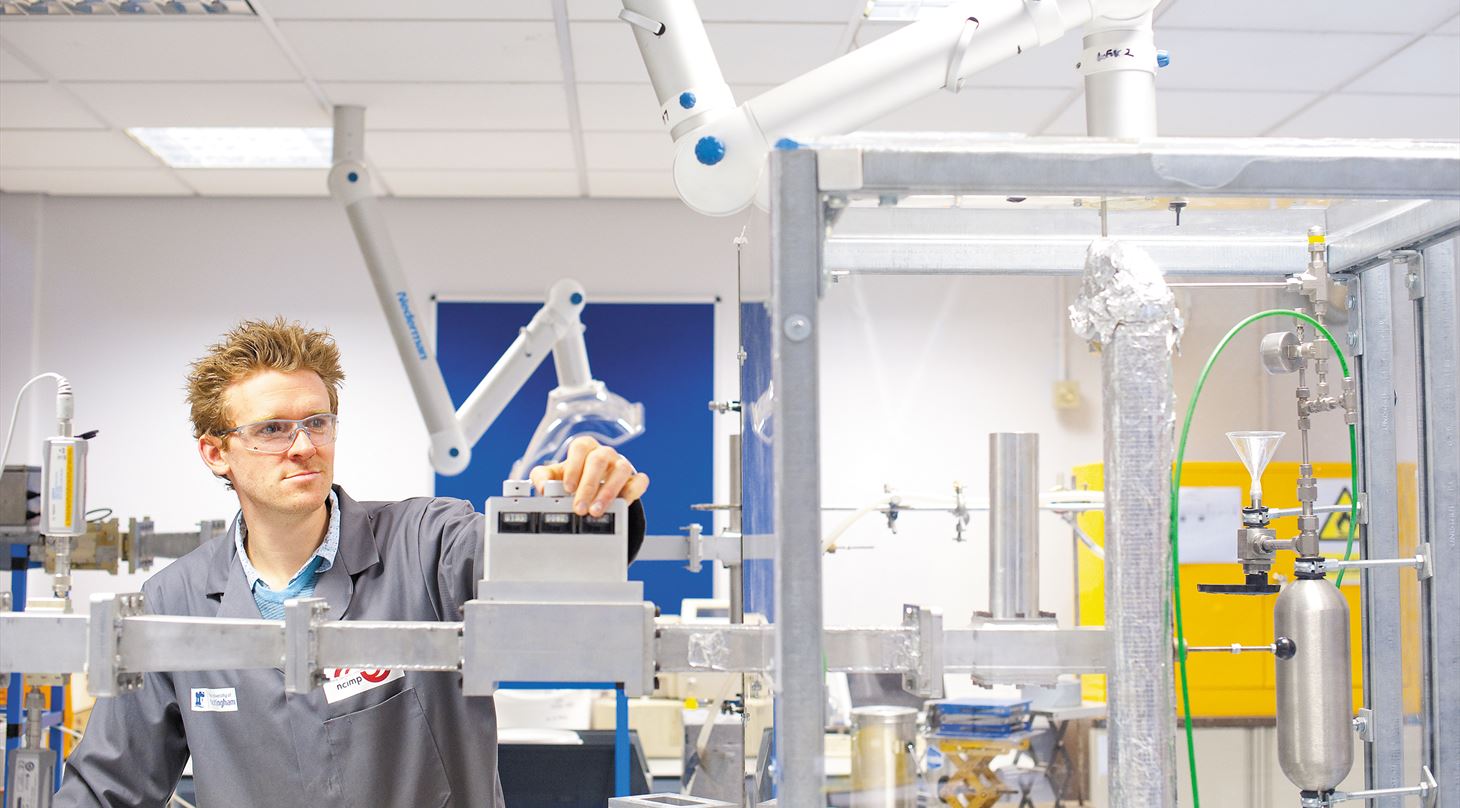 Industrial microwave processing - Pilot plant and scale-up
The NCIMP has a significant number of specifically designed and generic heating applicators supported by a wide range of materials handling and safety systems to allow concepts to be developed from fundamental microstructure understanding to successfully validate models and deliver scale up studies at an industrially meaningful scale.
Multiple microwave and RF generators are available from a few hundred Watts to 100 kW in a single generator.
Frequencies of 13.56 MHz, 27.12 MHz, 896 MHz, and 2.45 GHz are available with a total installed power of >800kW.
Dielectric characterisation is central to the group's scientific capabilities as it allows us to probe the interaction of the electric field with the structure of the material.

Our metrology facilities are supported by significant simulation capabilities in both electromagnetic (FDTD) and material property (FD and FEM) and multi-physics codes, including High Performance Computing (HPC).