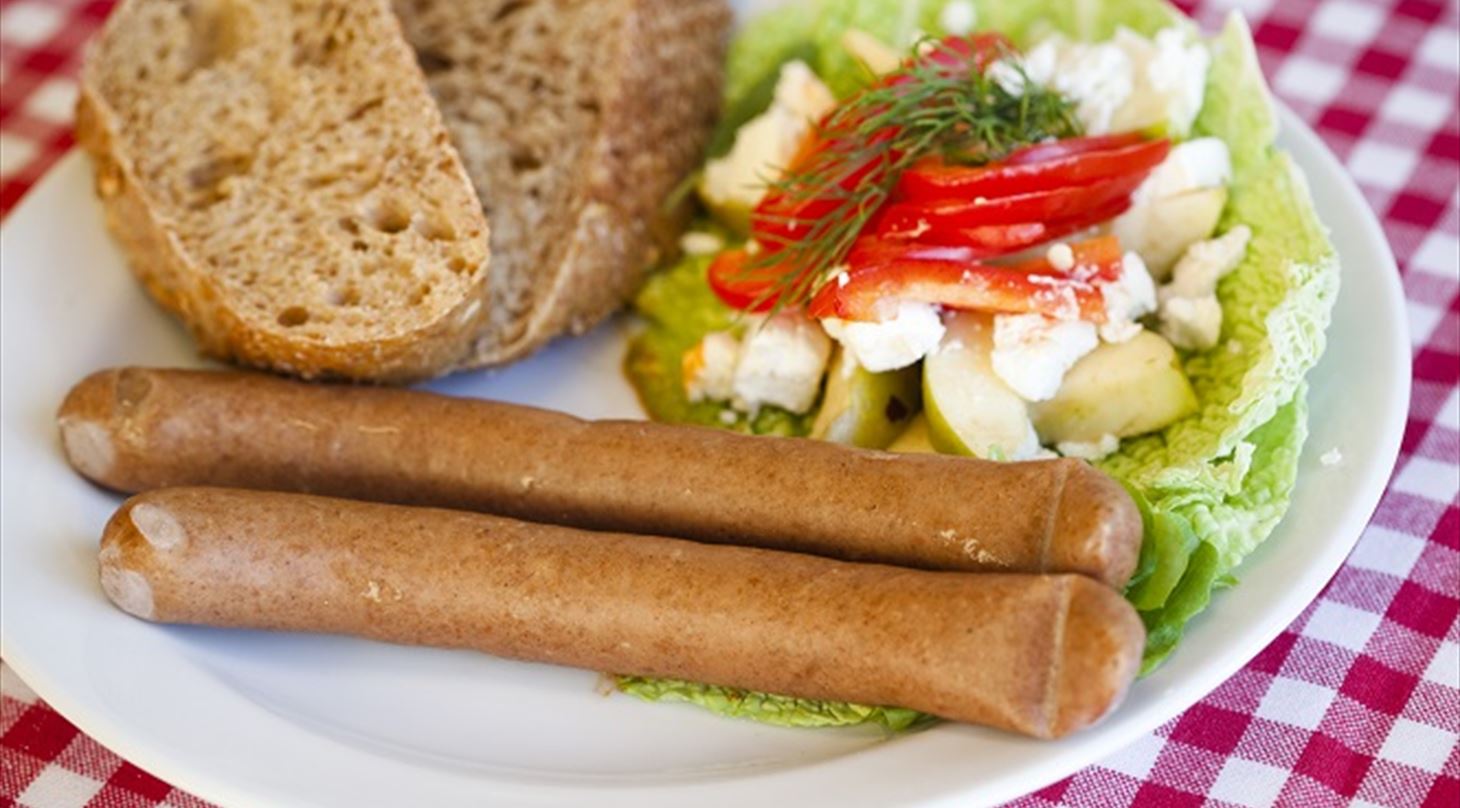 Industrial PhD within meat and nutrition
Meat and appetite regulation – effects of fiber addition and cooking methods
Ursula Kehlet has just defended her PhD thesis 'Meat and appetite regulation – effects of fiber addition and cooking methods', resulting in Ursula being the first PhD within meat and nutrition at the Danish Technological Institute.
During the past three years, Ursula has examined how the combination of meat and dietary fibre in meat products affects the feeling of satiety after having eaten meals with the products in question. Furthermore, the effect of the cooking method for the meat has been examined. Three human meal trials were performed. The sensory quality of the meat products was also examined, just as physico-chemical analysis methods were used to describe the product differences observed. It was proven that addition of pea and rye bran fibres to meatballs increased the feeling of satiety for the participants in the study.
Based on the results from the project, directions have been made for meals with pork that can prevent overweight and at the same time are of high culinary quality. The project results are published as four scientific articles, several conference contributions as well as popular articles.
The Industrial PhD project has been made in a cooperation between DMRI Danish Technological Institute and the Department of Nutrition, Exercise and Sport, University of Copenhagen.
For further information please contact Ursula Kehlet, UNK@teknologisk.dk, +45 7220 2901