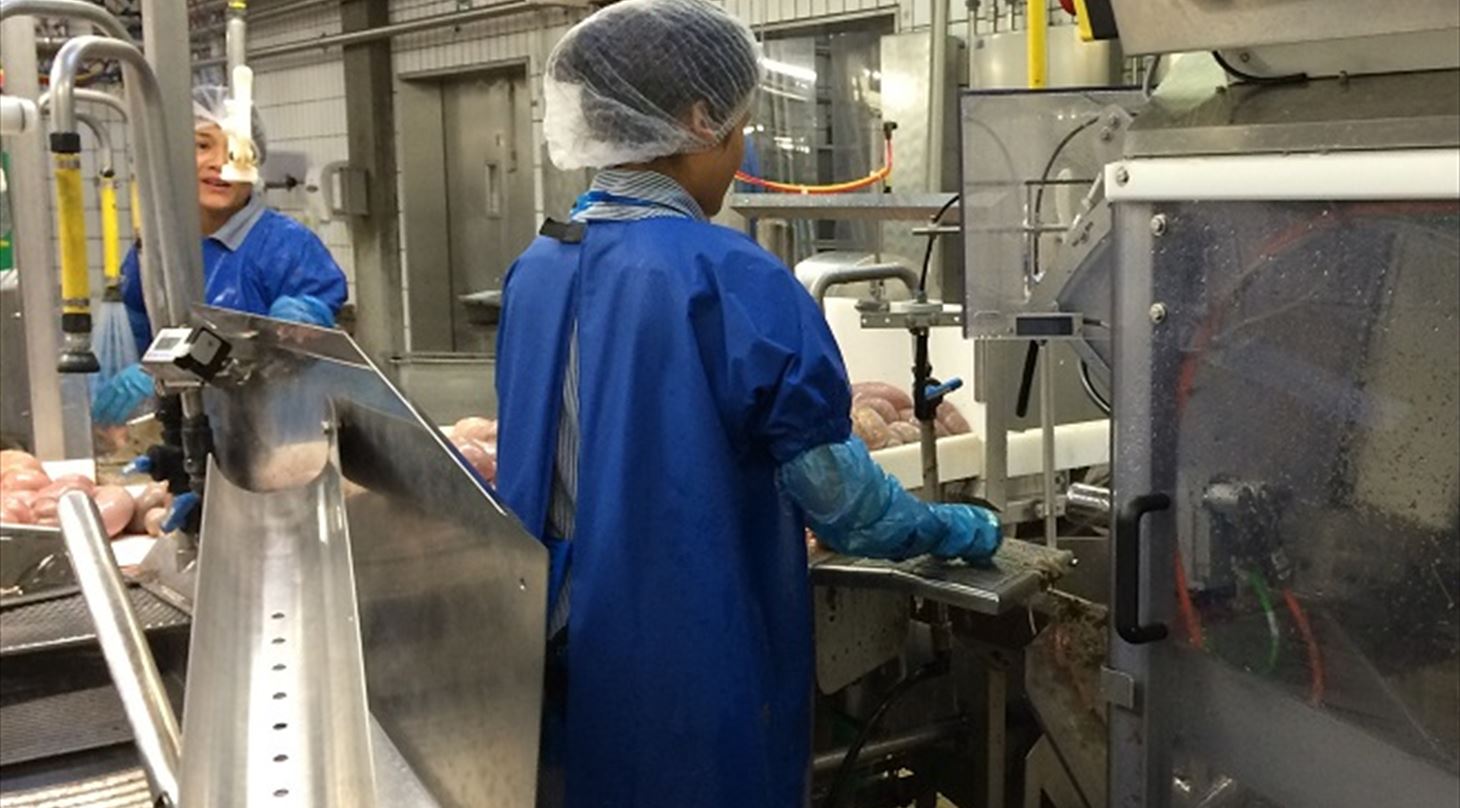 Innovative improvements in productivity
Driven by competition and the need to show results, meat companies focus on productivity improvements. DMRI contributes in many ways with innovative solutions for improving productivity. Among tomorrow's solutions, we are working on a machine that takes care of cleaning the bung cap automatically.
Increased productivity and less water costs: Bung cap machine
Today, the cleaning of the bung cap is performed manually. This means that the slaughterhouse worker cleans the bung cap both on the inside and on the outside with hot water.
A new Bung cap machine developed by DMRI and DAT-Schaub cleans both sides of the bung cap and even with cold water. The machine is installed and are running in full production in two Danish slaughterhouses.
With the new machine, the slaughterhouse worker must cooperate with the machine and transfer the bung cap correctly to the machine, which then performs the rough cleaning.The cooperation between the slaughterhouse worker and the machine increases productivity. More bung caps will be processed more quickly compared to the present working process. The slaughterhouses can obtain an economic advantage in the form of higher productivity and savings in costs for water.