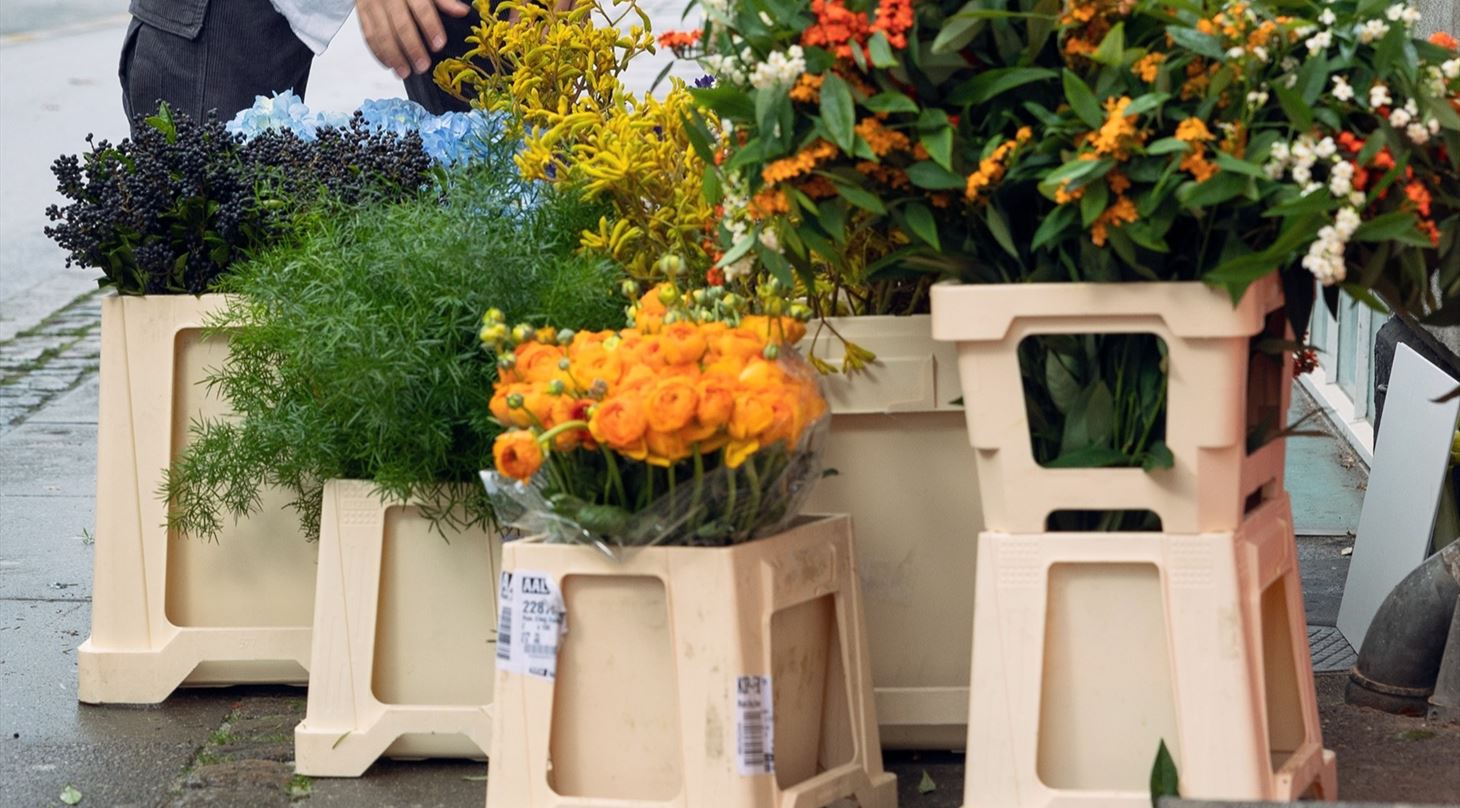 Insight in the environmental impact of flowers gives a competitive advantage
What is the environmental and climate impact of cut flowers? In collaboration with the flower company Flowering, Danish Technological Institute has examined flowers from different producers. With these insights, Flowering now stands stronger in the market.
Project duration: December 2022 to May 2023.
For the average consumer, it is not always transparent what the environmental and/or climate impact of a product is. And it is often complex to calculate. A life cycle analysis can clarify this. Life cycle analysis is a tool for systematically calculating the climate impact of a product – such as flowers.
Cut flowers present a particularly difficult case, as both their life cycle and the value chain are complex. Therefore, we took it as a professional challenge to collect accurate and representative data, says Asger Smidt-Jensen, consultant at Danish Technological Institute.
A nuanced representation from field to retail
The conducted life cycle analysis considers more than just climate impact. It also considers various environmental impacts, including land use and resource consumption. In collaboration with Danish Technological Institute and several suppliers, Flowering has collected data on flower production both in Denmark and abroad:
When conducting a life cycle analysis like this, we do not only focus on one impact, such as climate, but also consider a range of environmental burdens. This provides a more nuanced picture of the overall impact. Of course, gathering such data requires considerable effort, which we have done in collaboration with Flowering, says Asger Smidt-Jensen.
An analysis like this requires examining all parameters. Danish Technological Institute's experts have used mathematical modeling to calculate inputs and outputs throughout the entire process. For example, we not only look at fertilizer consumption, but also the specific fertilizer - how much energy was used to produce it?
The results are clear
At Flowering, the benefit of the analysis is clear:
The life cycle analysis is an eye-opener for our company. It has not only given us a deeper understanding of the environmental impact of our products. It has also given us a competitive advantage, says Johan Vang Wildt, co-founder of Flowering.
The competitive advantage is not the only benefit. Flowering also believes that the analysis can be a source of inspiration and motivate other companies:
By being transparent about our results and showing our commitment to the environment and climate, we want to inspire and motivate other companies to take steps towards more responsible operations, says Johan Vang Wildt.
Would you like to investigate your environmental and/or climate impact? Contact Asger Smidt-Jensen on telephone +45 72 20 21 77 or email asje@teknologisk.dk.