Intelligent application of ICT
Information and communication technology (ICT) can be looked at from two angles. One concerns the application of ICT as a significant element in the development of a company's competitiveness and innovation. The other angle concerns the development of ICT, with the large number of Danish companies developing and producing advanced software and electronics.
Intelligent application of of ICT can help towards increasing productivity and product quality, but can also open up possibilities for other, more radical forms of innovation and development, for example new types of products, new business models, new distribution methods, new forms of services or new marketing channels. On the development side, it is crucial for Danish ICT companies' competitiveness that they maintain and expand their already solid grasp and overview of the technologies, and that they have access to the latest know-how and the latest methods available in the sector.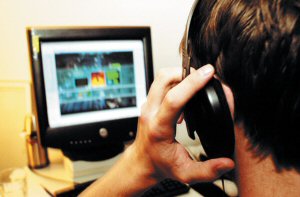 ICT is being developed along several different lines.
ICT support of business management and public administration is now so integrated in the process of developing these areas and making them more efficient that serious interest is now beginning to be shown in the possibilities of adapting existing systems to meet constantly changing needs in a quick and efficient way.
Productivity in these change processes will be increased considerably. The question of increased productivity does not however merely concern the technical software- and system development, but also the strategic work with needs analyses, specifications, establishment of terms, sector standardisation, etc. as an integrated part of business development.
Another important line concerns the amount of software in appliances and the breaking down of the boundaries between hardware and software. The amount of software in standard chips is rising steadily and this makes it imperative to give a methodical boost to the appliance industry in line with the development that started in administrative systems many years back. Difficulties in the form of poor quality and productivity problems are already a reality for many companies.
These problems are greatest for small and medium-sized companies, which do not have large global high-volume production to cover development costs. The main development activities are thus aimed at enhancing the Institute's knowledge and development base, rooted in the ICT sector, where the Institute already has a strong presence and where there is considerable market potential in the slightly longer term.