Productivity and internationalisation
As a consequence of globalisation, Danish companies are increasingly coming under pressure in terms of price and efficiency. Continued improvements in and optimisation of productivity are therefore crucial for both Danish production companies' and Danish development companies' ability to survive in the global economy.
New management methods are gaining ground, and one area of particular interest is the construction industry where improvements in productivity have for several years been stagnating, but where at the same time new industrialised production methods are rapidly gaining a foothold.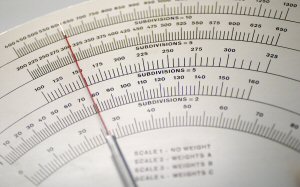 Training and the work environment also greatly affect a company's ability to boost productivity. On top of having to regularly optimise productivity, if a company is to survive against international competition, its access to a strong national technological infrastructure is also vital.
Companies need to be able to draw on internationally-orientated consultancy in areas spanning from the right strategy for outsourcing to rules and directives applicable to their products on the international market. This is especially true for small and medium-sized companies for whom it is extremely difficult to acquire such knowledge off their own bat.
As a result, companies need a strong player which, founded on R&D-based key competences – partly as a result of acquired knowledge through participating in international R&D programmes, can promote improvements in productivity through goal-orientated and tailored consultancy services.
The prioritised result target agreement activities for 2007-2009 are aimed at putting the Institute in a position to provide 'up-front' consultancy and support for Danish companies, focusing particularly on boosting productivity, improving quality, and productivity-enhancing production technologies.
Finally, these activities ensure that the technological infrastructure around laboratories and knowledge about rules and international certification are expanded in line with companies' needs.