Small and medium sized enterprises in a global reality
Both the Danish as well as the European commercial sectors are dominated by small and medium-sized enterprises (SME's). Many of these are involved predominantly in low-technology production, and are not really in any position to acquire the latest knowledge through collaborating with for example research institutions.
At the same time it is a fact that SME's constitute the main commercial driver behind the creation of new jobs. As such they make up what could be described as the growth layer in the Danish business sector: it is here that many of the growth companies of the future will be found, and it is here that the employment for the future is created.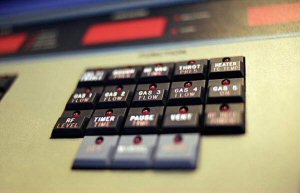 These Danish low-technological SME's especially are under threat from increasing international competition. It is only a very few of the smaller companies that can command the same kind of commercial clout as larger companies.
Because of lack of resources, research and development-based product development and other forms of innovation are usually beyond their means. There is also another and much smaller group of highly specialised SME's which can themselves take part in technological development, and which are often far more innovative than multi-national corporations. However, this group of companies too only have limited resources and therefore also need technological services on a high, professional level.
It is against this background then that a need exists for a special initiative to boost technology transfer to SME's in Denmark. The prioritised development activities 2007-2009 are aimed at also giving these companies the opportunity to take full advantage of new knowledge and new technologies both quickly and effectively.