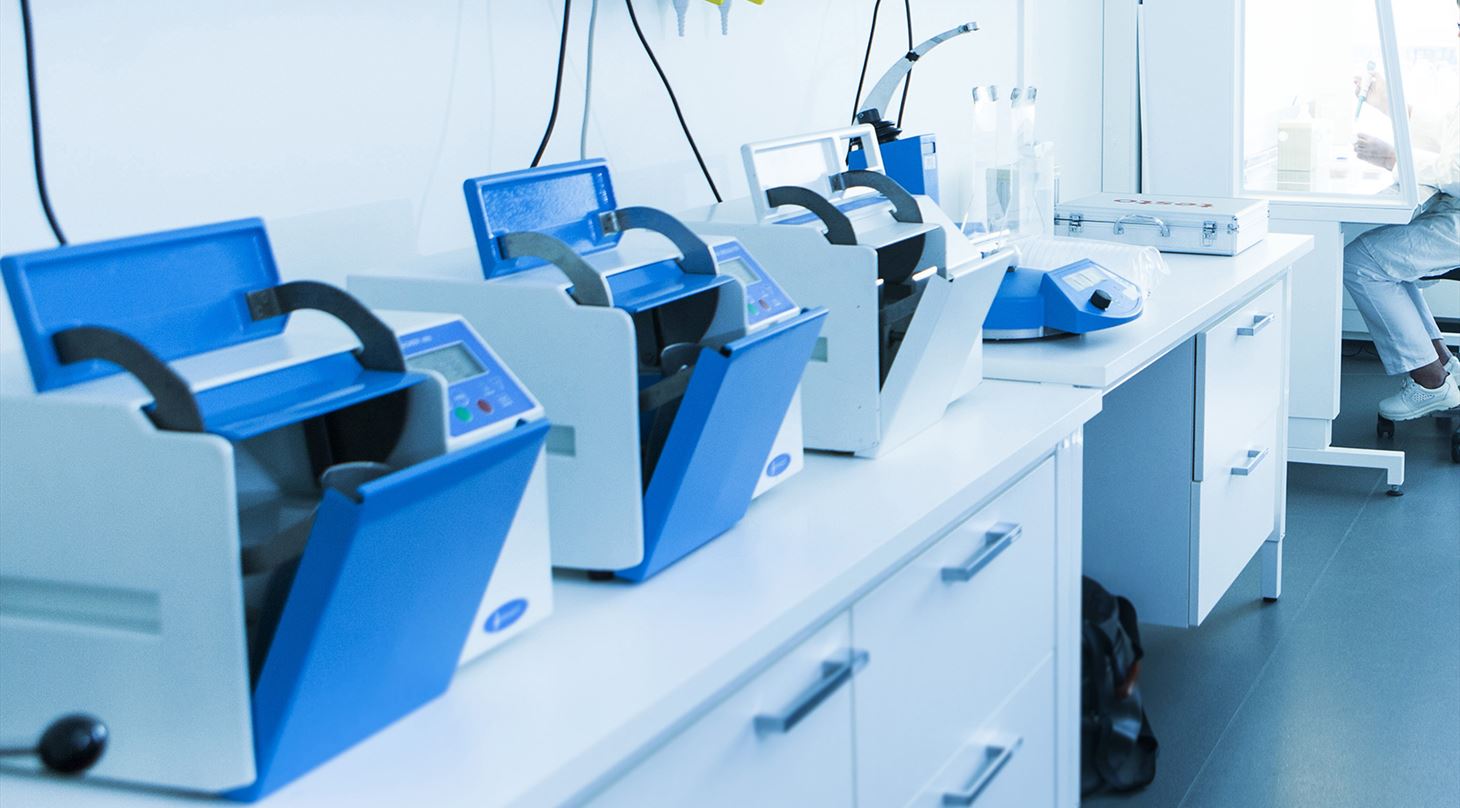 Laboratory optimization
Consultancy
Danish Technological Institute has comprehensive experience within the field of energy efficient laboratory ventilation in manufacturing companies and research institutions, where demands regarding safety, indoor air quality and working environment are high. Danish Technological Institute can provide state-of-art consultancy concerning construction of new laboratories and renovation projects.
How can the Danish Technological Institute help you?
Control of the safety in laboratories
Indoor air quality and working environment studies and optimization
Energy optimization
Selection of new installations including fume cupboards, LAF-benches and other process ventilation
Refurbishment of laboratories including space mangement of fume cupboards, LAF-benches, process extraction, supply air diffusors and extraction units etc.
Optimization of CTS control systems
Airflow (CFD calculations), temperature profiles, particle levels etc.
Tests
Danish Technological Institute offers full-scale lab testing services in the laboratory TLS (Test of Laboratory Systems) of potential solutions before implementation at the customer. This allows the customer and us to test various solutions and furthermore find the optimal solution before implementation.
How can the Danish Technological Institute help you?
User safety
Ventilation principles
Design of laboratories
Ventilation system design
Indoor climate conditions
The influence of occupant behavior on the laboratory ventilation

In relation to testing Danish Technological Institut performs relevant measurements of airflows, particle levels in and around fume cupboards and tracer gas testing.
Cases:
Københavns Universitet
Bygningsstyrelsen
PSO projekt
Odense Universitets hospital
Kopenhagen Fur
Agrotech