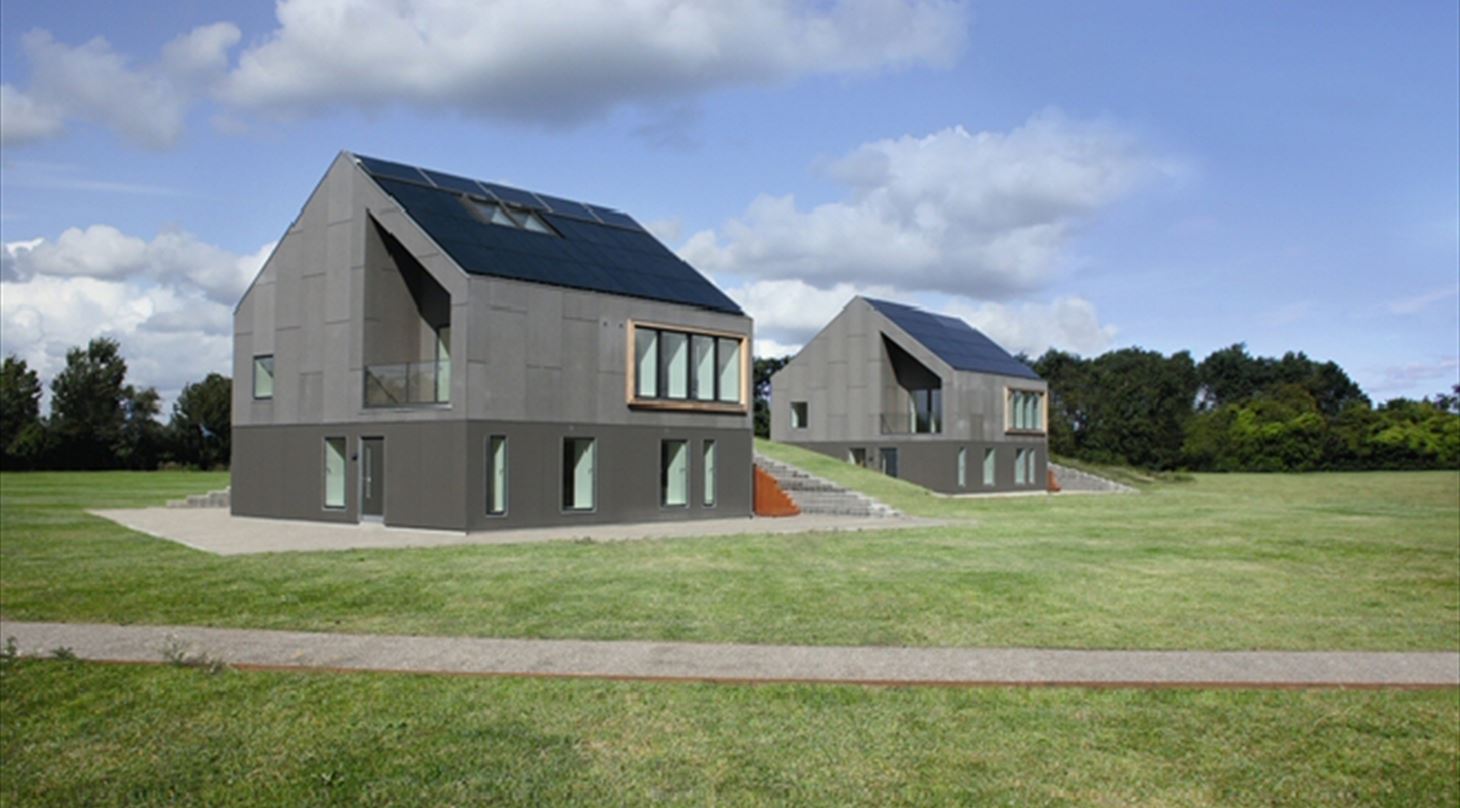 EnergyFlexHouse - Technology to the global challenge

Denmark aims at being 100% independent of fossil fuels in 2050 - an inspiring challenge to be met through development and appropriate use of energy efficient and sustainable technologies.
The technological challenge is to develop cost effective energy efficient technologies and systems, and to manage the dynamic interaction between end user, the building, appliances, equipment, and an intelligent energy supply system.

EnergyFlexHouse is an asset for companies in the building industry - a practical framework for the innovation process from idea via development of prototypes, through testing and documentation to production and market maturation.

EnergyFlexHouse is a part of the Danish test facility "Green Lab for Energy Efficient Buildings" (GLEEB) and interacts with Danish Technological Institute's other laboratories in a wide cooperation with entrepreneurs, manufacturers, consultants and contractors, as well as national and international knowledge centers.

Please read and download the detailed booklet on EnergyFlexHouse – an invitation to cooperation on our common challenge, and read more about the laboratories and your company's options. The booklet furthermore includes examples of present R&D projects and commercial tasks in EnergyFlexHouse.


EnergyFlexHouse includes two identical, flexible buildings where the building envelope and installations can be adjusted or changed:
In EnergyFlexHouse Lab technologies are developed and documented based on the "system approach": both the individual components and the combination of the components must meet market demands for energy efficiency. In EnergyFlexHouse lab we focus on the combinations of building envelope elements, energy installations and control systems.
EnergyFlexHouse Family, which is inhabited by ordinary families, is a testing facility for energy efficient systems and energy efficient appliances and equipment, control systems and user interfaces - a living lab with focus on the interaction between user and all the energy services relevant for housing.