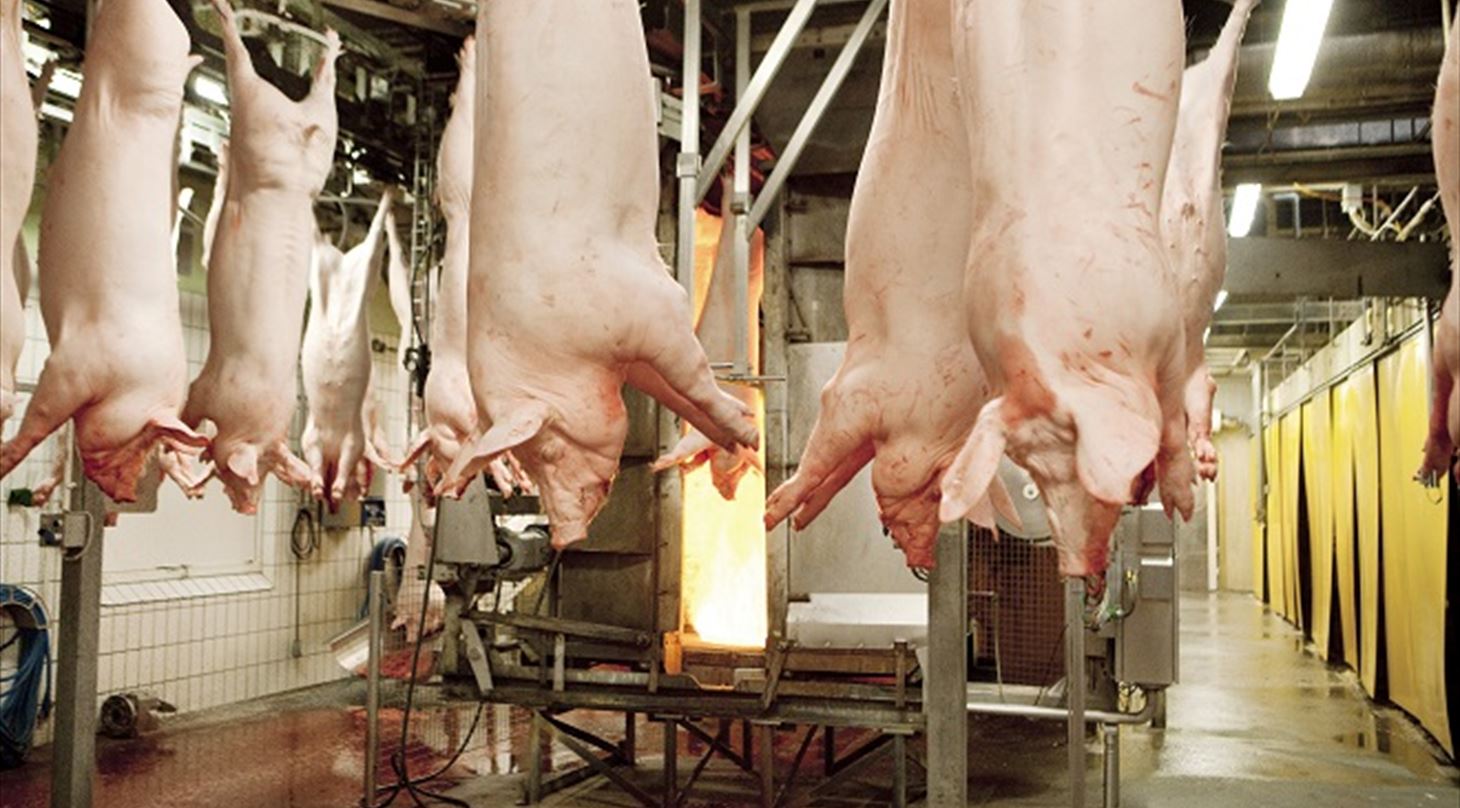 New device reduces energy consumption
DMRI has developed a device, which is to be installed on the singeing equipment for pork. The device leads to a 10 % reduction in energy consumption or 10 % increased capacity with unchanged singeing quality. The payback time is less than two years.
In addition, it leads to a saving in compressed air for opening and closing the singeing oven. The potential for heat recovery is improved as less cold air is mixed up in the chimney.
How can DMRI help you?
Evaluation of potential improvements
Economic basis for decision-making
Optimization kit for the singeing equipment
Setting in operation