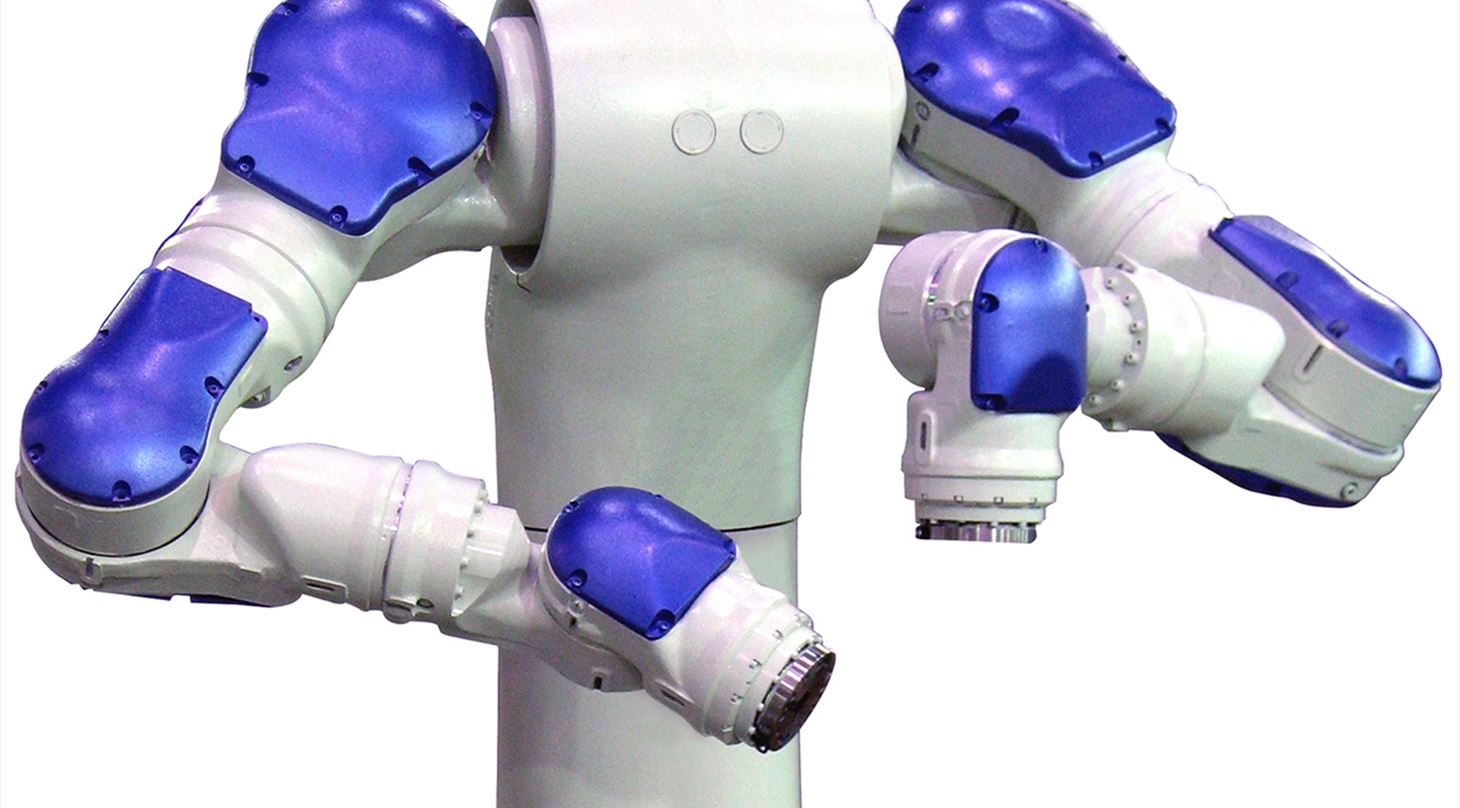 Plate Handling Robot
The new dual-arm robot at the Danish Technological Institute is an automation solution designed for complex material handling and airing of plate-shaped objects. This technology ensures that the plates do not stick together but can easily be separated.

Top reasons for choosing the Plate Handling Robot
The dual-arm robot is very well-suited for handling various plate-shaped objects – it handles everything from plastic bags and aluminium plates to sliced meat. Usually, when plate-shaped objects are stacked for transport, the air between the objects is pressed out. This makes the objects stick together because of frictional resistance and vacuum. A traditional robot handles the objects but does not air them. The Plate Handling Robot solves this problem thanks to the dual-arm technology.

Robot Technology offers the Plate Handling Robot as pilot production
We help you develop, adjust and run in the robot to ensure that you get the best possible solution for your production without the financial risks that are normally associated with a large-scale production adjustment.

How can the Danish Technological Institute help you?
Robot Technology offers flexible automation solutions and robot components in mechanics, electronics and construction. We analyse your need and offer advice on our automation solutions and we teach in the use of these. We offer our flexible and mobile robot cells as pilot production and small-scale industrial production.
The Plate Handling Robot handles small parts from only few centimetres and grammes and up to as much as three metres and payloads of 100 kilos
The robot handles 30-300 processes or units per hour. Once the configuration has been determined, set-up and start of production normally take 1-3 days.