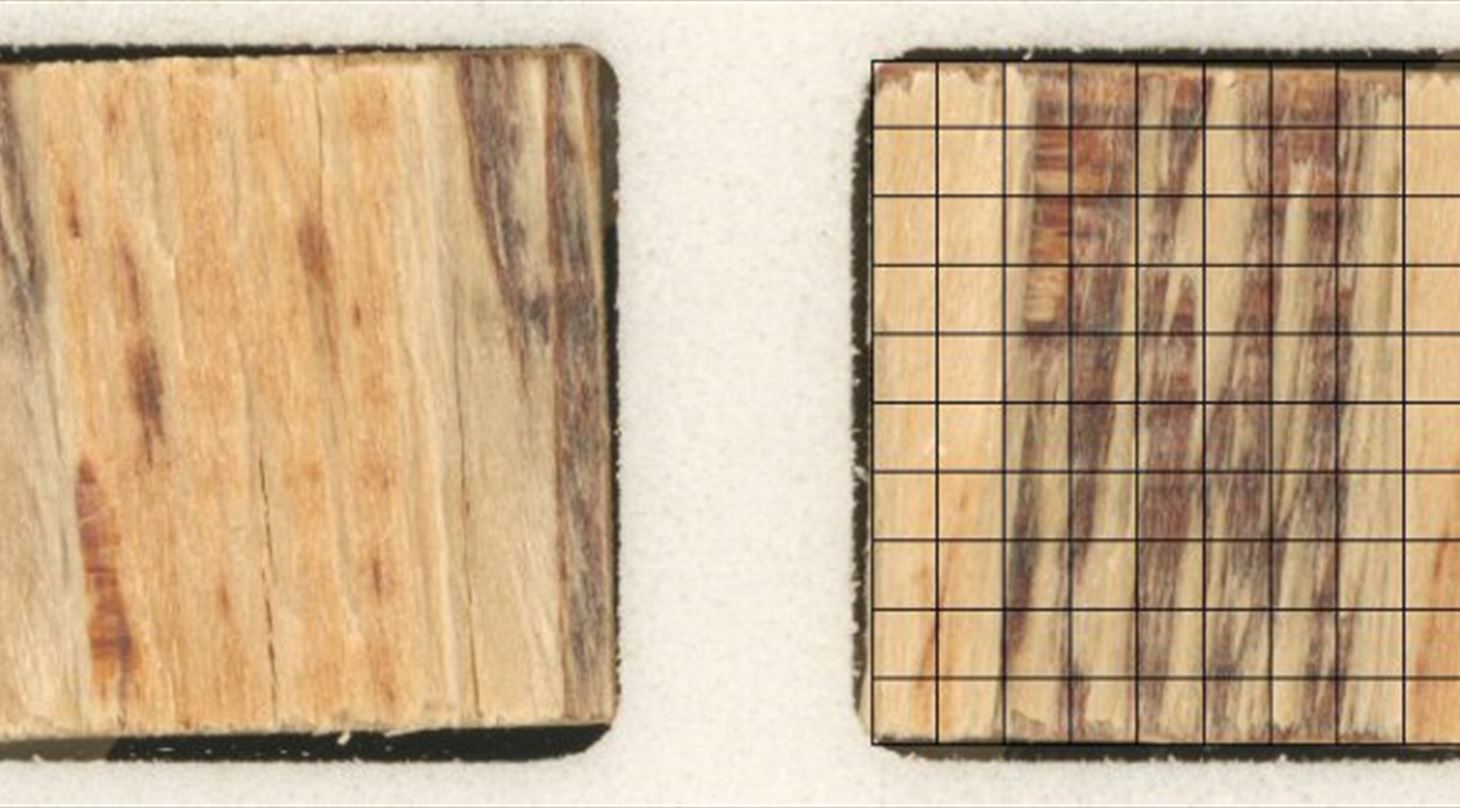 PlyBond™ - PlyBond™ Screen shots
The factory database is a four tier system, with the Product at the top level. Under that you have Batch Tests, Samples and finally the individual Test Pieces.
Each level is presentet on its own set of tabsheets. Shown is the description sheet for a sample.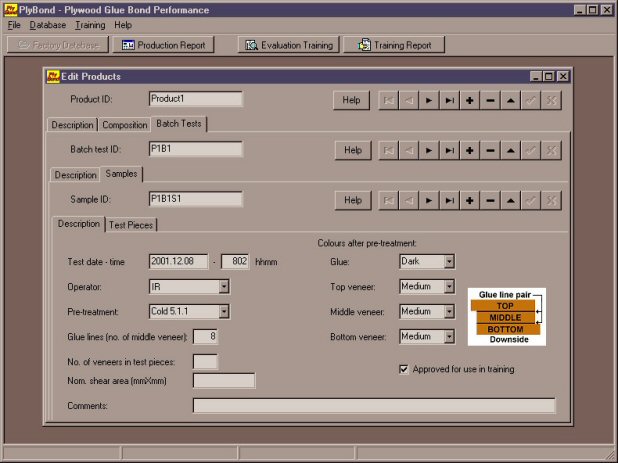 The product information may be printed in tabular form or, as shown here, as diagrams.
When the shear strength is below 1.0, the required wood fibre failure percentage is marked with a line i the diagram.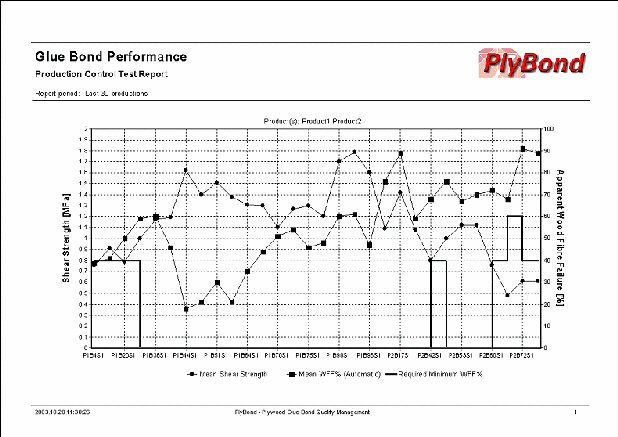 The wood fibre failure percentage evaluation training is performed partly on black area images, partly on images of real plywood samples. The selected samples are shown on an overview page, in groups of 10.
As the samples are evaluated, the correct value, the evaluation and the difference is filled in. The user can not change the evaluation after that.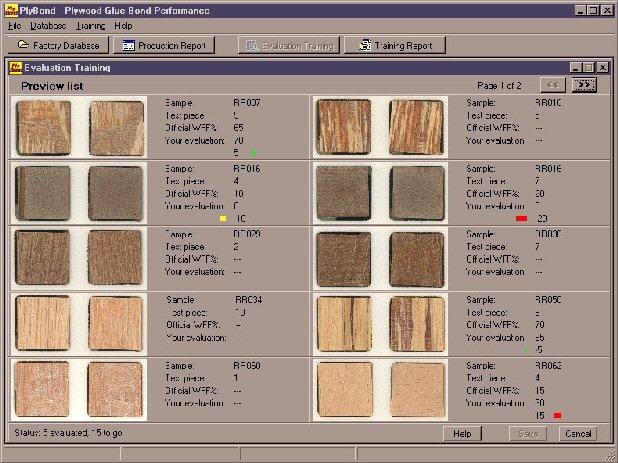 The sample to be evaluated is shown in large size. Two levels of enlargement is available (full scale and half scale).
A 10 by 10 grid may be drawn to help assess the percentage.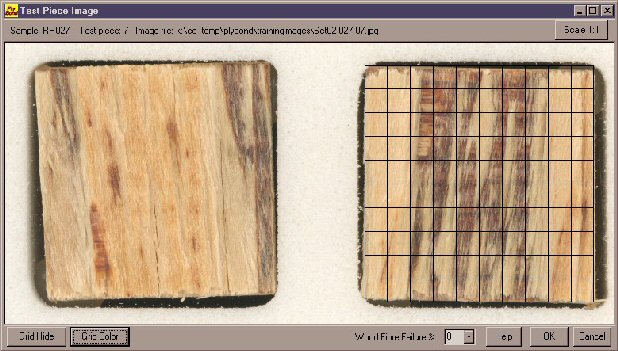 The evaluation training results may be printed in report form for each operator.
The results are shown in tabular form and as a diagram.