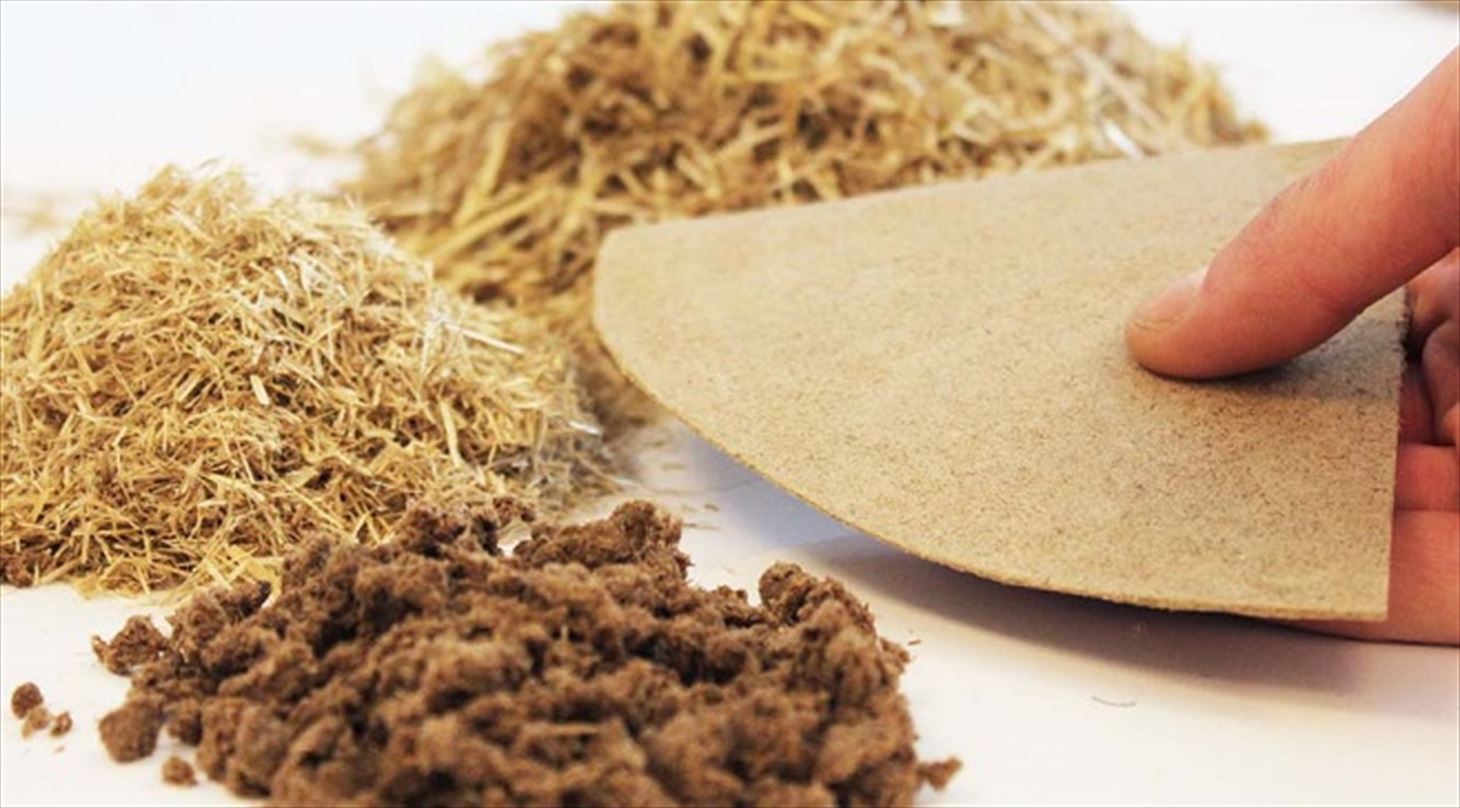 Products of Biomass - Building materials
Danish Technological Institute offers extraction of fibres and biopolymers from plant feed-stock that can be used for building materials. We offer dry fractionation of annual plant raw material such as straw or other crops and processing is adjusted to optimise the fibre and/or biopolymer properties.
The extracted fibres can be used to make new products or to replace e.g. wood fibres in existing products.
We offer:
Fractionation and analysis of fibre material and suitability in relation to final application
Moulding of fibre based casting in pilot scale (50/hour)
Dry fractionation on hammer and disc mills (10-1000 kg per hour)
Heat pressing for production of composites
We offer the following technologies:
Extraction
Dry fractionation
Wet fractionation
Moulding
Heat pressing
Biomass that we use: