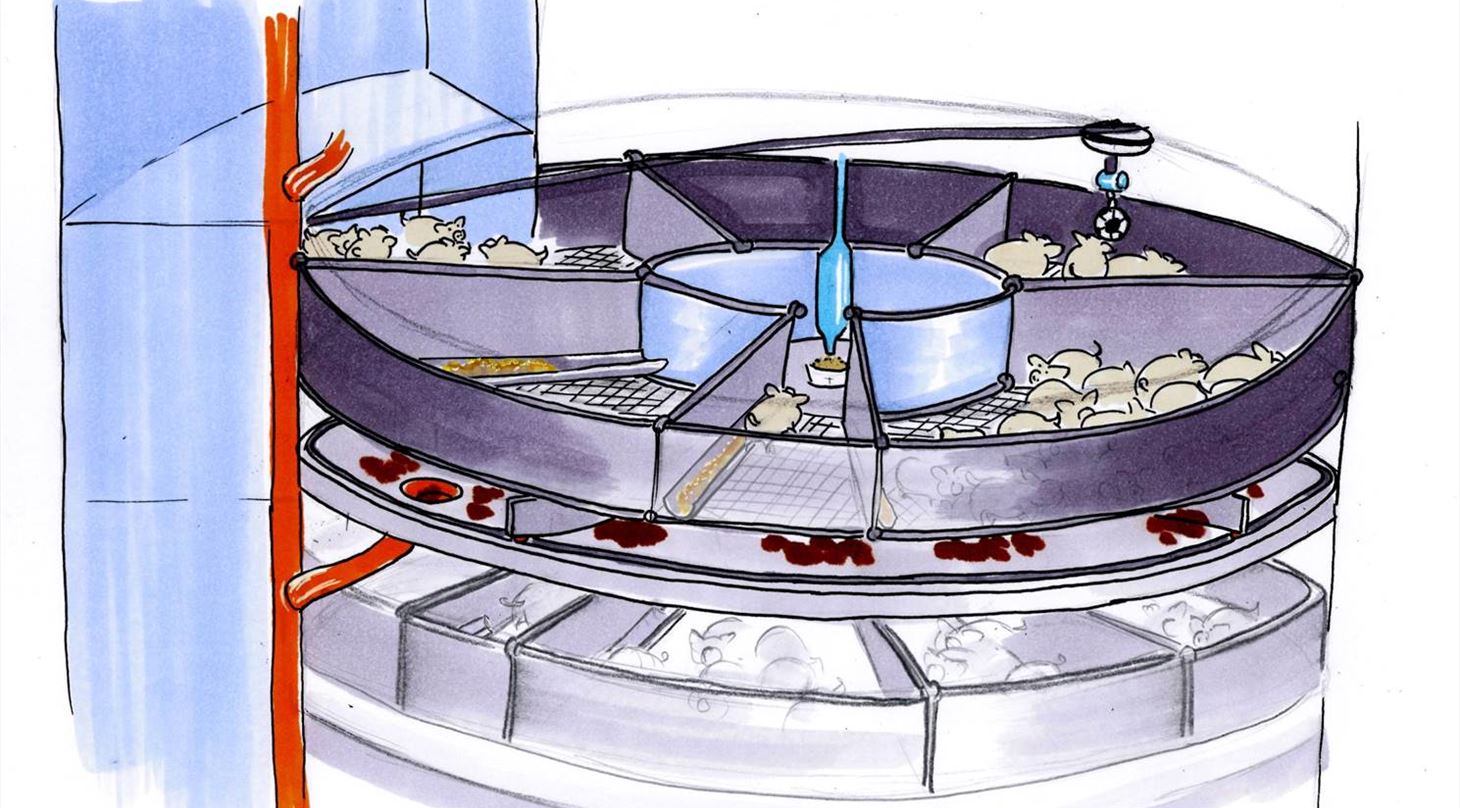 Pig production in a hi-tech silo?
A vision proposition from the innovation consortium StaldTek challenges the current methods in modern pig production. The fundamental idea is to structure pig production in a hi-tech silo, which facilitates the use of advanced technology to increases the pig's well-being as well as the net profitability.
As part of its work to create a 2020 vision for pig production in Denmark, StaldTek has presented a concept design, which redefines the prevailing pig production methods by restructuring the entire framework around it.
Five agricultural colleges with approximately 200 farmer students are behind the concept's idea catalogue; StaldTek has acted as facilitator. Additionally, the ideas have been double-checked with students graduating in pig breeding. In other words, the upcoming pig producers: People, who can soon be expected to invest around € 2.5-6.5 million in a pig farm.
The concept suggests that ordinary pigsties, as we know them today, be replaced by ultra-modern super siloes with several levels, up to 18 meters in diameter, and a capacity to produce 10,000 pigs per silo yearly. The silo will be close to 100 percent automated, monitored and robot operated.
Structuring the pigsty as a vertical cylinder gives a number of straightforward advantages. Unnecessary space, such as walking area, is removed, and the entire pigsty can be built as roundels with flexible walls and 360 degrees rotation. Moreover, the silo opens up for a high level of technological support, which drastically reduces the need for manual labour at the farm.
StaldTek's 2020 vision also contains concrete suggestions regarding the inner elements in the silo: Self-cleaning manure roundels keep the hygiene standards very high by automatically moving the manure to an exterior waste pipe. The pigs are moved around with an automatically modifying system. And, at the same time, sensor monitoring of the state of health of the individual pigs makes it possible to intervene much faster with, for instance, quarantines and treatments.
From the calculations in the underlying business case, the concept is estimated to reduce costs of around € 6 per pig.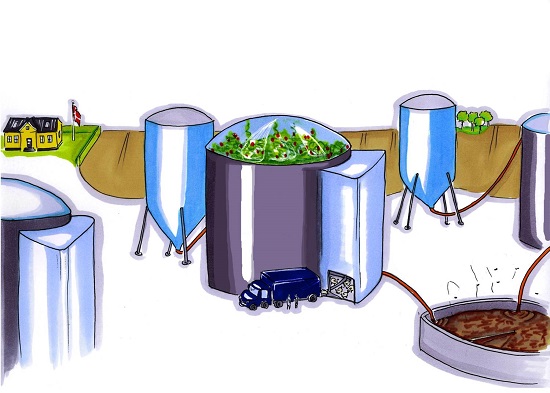 Further information about design aspects in the project:
Design Engineer Malene Tofveson Nibe, mtni@teknologisk.dk, 72 20 11 71.
Further information about business cases in the project:
Innovation Consultant Kim Hermann Andersen, khna@teknologisk.dk, 72 20 11 51.
StaldTek is funded by the Danish Ministry of Science, Innovation and Higher Education.