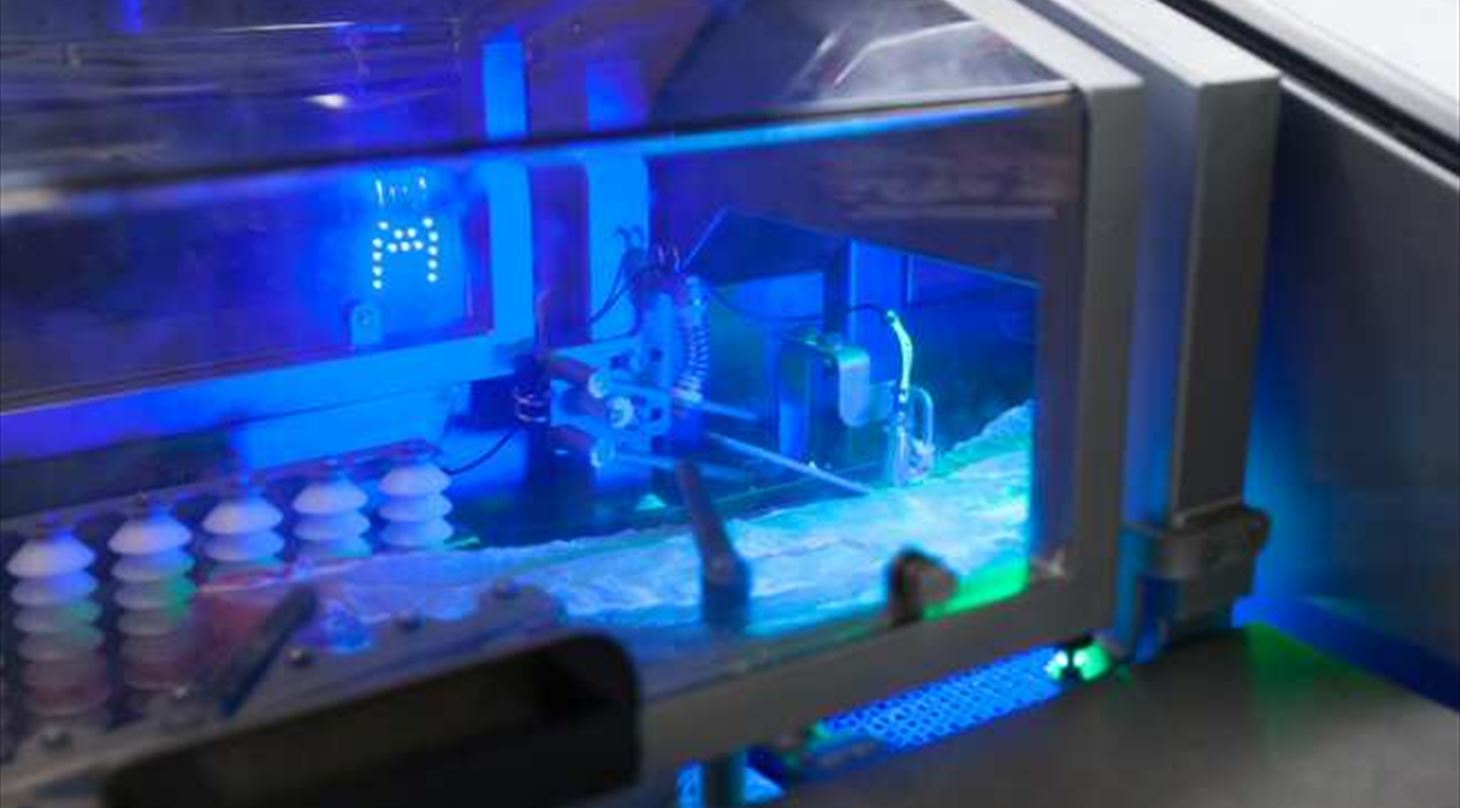 State-of-the-art 3D abattoir technology produces meat of better quality
Published December 2013
The Danish Meat Research Institute at the Danish Technological Institute has developed an advanced robot that can produce more uniform and precise pork loin cuts, resulting in a better quality of products that increase earnings considerably.
In the future, it will be easier for Danish abattoirs to deliver more uniform and customer-adapted products to their customers both nationally and internationally. In a unique collaboration with the machine manufacturer Attec and the abattoirs Tican and Danish Crown, DMRI at the Danish Technological Institute has developed a new state-of-the-art robot cutting machine which is capable of trimming the layer of fat from pork loins with extreme precision, resulting in better quality and more uniform products and less wastage.
"Using new automated technology, we have successfully developed an advanced cutting robot, which makes a significant increase in the abattoirs' earnings. This is a great example of how substantially automatized technologies can improve the outcome in meat industries, and we are proud of our invention," says Jens Ulrich Nielsen, centre manager at DMRI, Danish Technological Institute.
Until now, abattoir workers at the Danish abattoirs have been faced with the challenge of having to manually evaluate the thickness of the layer of fat on pork loins for, for example, back bacon for the UK market. Instead, the new robot generates an exact 3D computer image of each individual pork loin and determines where the fat meets the meat. A patented knife system consisting of eight individual knives then automatically cuts the pork loin. The process is extremely rapid – it takes the robot a mere four seconds to trim each pork loin.
"The new 3D derinding robot provides us with a much greater degree of flexibility in our production process, and we can now deliver the uniformity required by our export customers. Our UK customers have already seen significant improvements in the quality of our back bacon. Even though the raw material (the individual pig) can vary greatly, we are now able to create a better and more uniform end product with less wastage. It has made us much more flexible and we can now comply with our customers' wishes fully," says Tom Nielsen, factory manager at the Tican FreshMeat abattoir in Thisted.
The 3D derinding robot was developed and installed at the Tican abattoir in Thisted, and Danish Crown is currently installing machines in their abattoirs throughout Denmark. The robot has also received widespread international recognition. The project was financed by the Pig Levy Fund.
At the Anuga FoodTec exhibition 2015, DMRI received a silver award for the 3D derinding machine for pork loins.