Soaring energy prices, widely acknowledged climate changes resulting in more extreme weather systems, increasing problems with supplying clean drinking water, huge problems with pollution from an expanding city-dwelling society as well as inefficient industrial and agricultural production in many countries are all increasing the global demand for highly specialised products and knowledge from sustainable technologies.
For many years, Denmark has been in the international forefront of the development and application of effective sustainable technologies, especially in the energy sector. This position is however now under threat, partly because of the last few years' dramatic decline in the sustainable energy sector in Denmark, both politically and in terms of the amount of R&D work being carried out, and partly because of the correspondingly huge efforts being made in countries which have acknowledged the problems and seen the commercial opportunities in addressing them.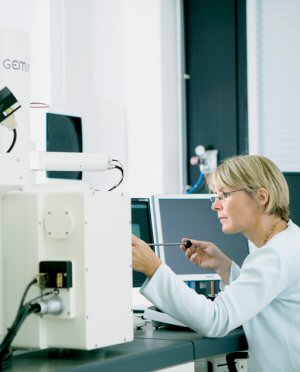 If Denmark is to regain its position as one of the leaders in the field for the benefit of both companies and society in general, it is vital that a massive boost is given to the research and development of new technology so that Danish sustainable technology can be tailored not only to meet the new technological challenges, but also to exploit the opportunities presented by the new global market.
The prioritised development activities 2007-2009 are aimed at winning back and expanding Denmark's leading position in the areas of renewable energy forms and other sustainable environmental technologies, areas in which the Institute possesses cutting-edge competences and where there is a both an urgent societal need as well as national and international market potential.
The goal is that the Danish Technological Institute will as a result of its efforts contribute significantly to Danish companies enhancing their market position through innovation and development in sustainable technologies with a special emphasis on the energy sector. At the same time the Institute will at any time be able to provide advice about this knowledge and technology, which will put it in a position to serve society by taking on important projects involving the application of these technologies for public authorities and institutions.