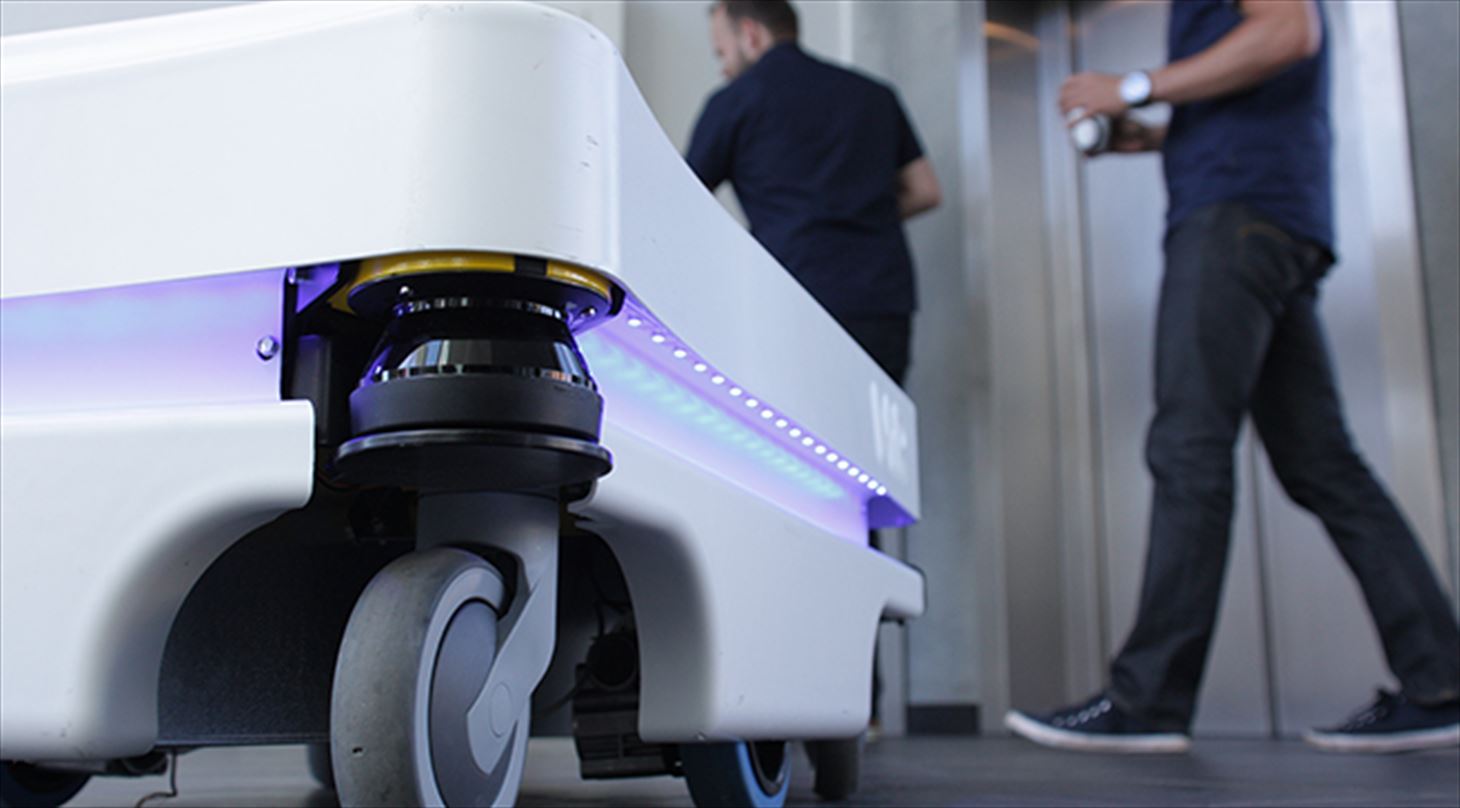 Service robots - Service robots on the ground
There has recently been a true revolution in mobile robotics. Sensor systems are now so clever and computing power is so available that robots are able to navigate and move items without help from anything other than the equipment they carry on-board – and all without the need to create dedicated pathways for them.

The story goes back to the 50s when the first mobile robots emerged. Much development has taken place since, but still mobile industrial robots tend to be expensive, inflexible and require very static environments.

The new generation of robots use laser technology and advanced software to investigate for themselves the environment that they work in. They require no changes to the physical environment, and they are extremely flexible in their use.

The user plans robot destinations and may plan routes, and may change these at any time, without concerning themselves with the actual navigation process. This flexibility and adaptability enables entirely new applications.

If you wish to analyze your logistics, or are already ready to automate it, the Danish Technological Institute can help you. We have a team of employees specializing in mobile logistics robots that can help you with all aspects of the development model illustrated in the graphic above. If you need a complete solution made for you, we can develop and deliver that also - always in close cooperation with you.
If logistics automation or mobile robots have caught your interest, please contact us for an informal chat about how to proceed.
In the video below you can see the role that DTI play in European development project R5-COP, developing a specific framework that makes it possible to take existing mobile robot platforms and move technologies between them so they can perform the same task.