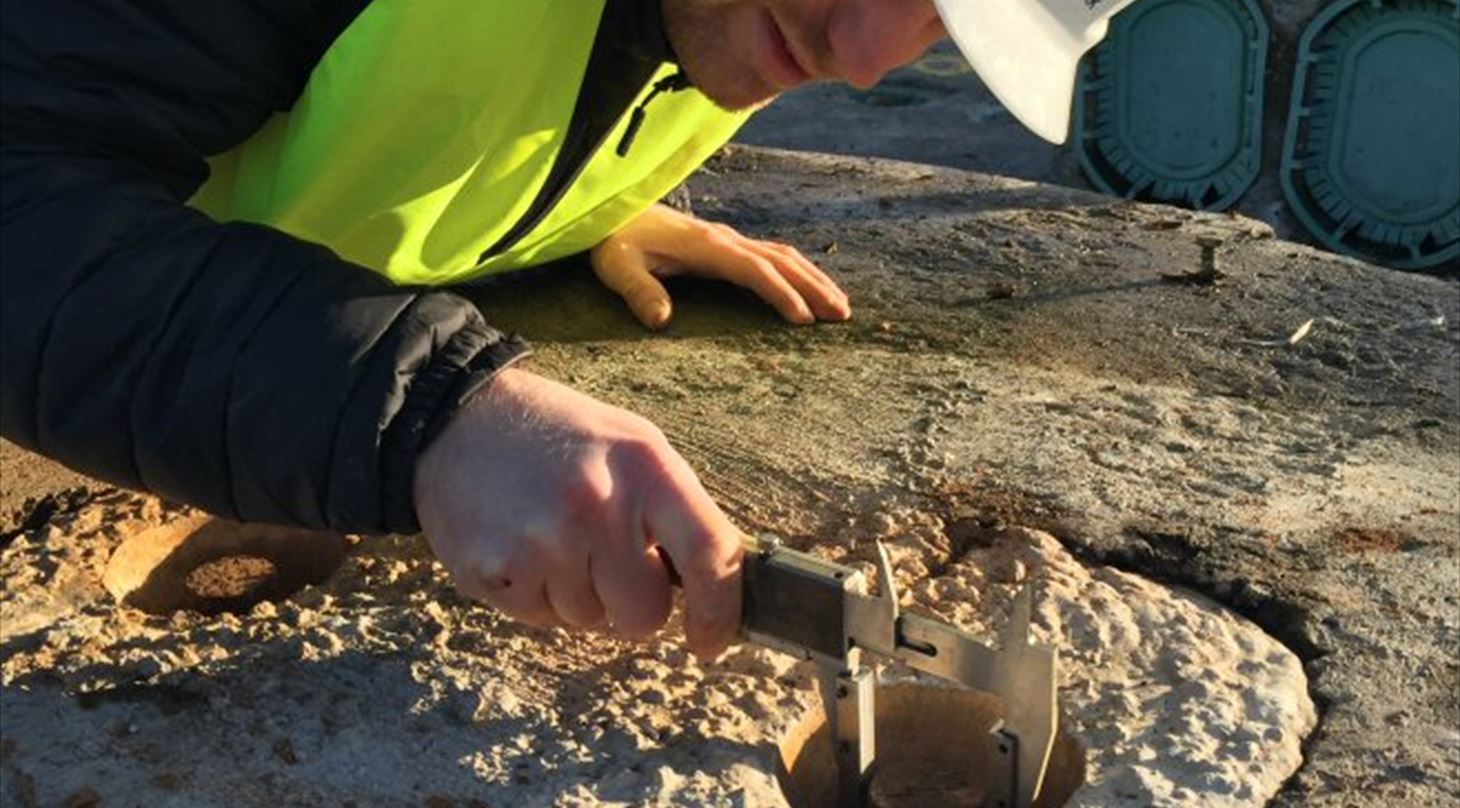 Accident analysis and Inspection - Inspections
If it is not allowed or possible to move elements, the Danish Technological Institute can perform an inspection that is often combined with laboratory investigations of extracted samples.
In connection with on-site inspections, we offer: visual assessment, measurement of layer thickness of coatings using measuring probes, sample extraction, roughness measurements, hardness measurements, on-site microscopy and making of replicas.
Examples of client cases where the Danish Technological Institute has performed on-site inspections:
The effect of heat on rafters in a burned machine hall. The client needed a statement on the degree of damage of the rafters for replacement and reconstruction purposes. We concluded that 70 % of the construction could be reused after thorough cleaning. This enabled the company to start reconstruction quickly and get back in operation with minimal constructions costs. The state of the rafters that were affected by the heat were assessed visually, by hardness measurements and replica-examinations of the microstructure.
Corrosion on escalator at a mall. The client had observed localized corrosion on operation essential parts on an escalator that was only 14 months old. Danish Technological Institute determined the cause of the corrosion and hence the party that was responsible for repairing the damage. The investigation of causality was based on an on-site visual assessment of the spread of the corrosion and analyses of extracted samples. At the request of the customer, the report also included recommendations for damage repair and future maintenance of the construction.
How can the Danish Technological Institute help you?
Inspection of burned constructions, e.g. in connection with insurance cases
Inspection of constructions in connection with one- or five-year reviews
Inspections relating to on-site damage investigations