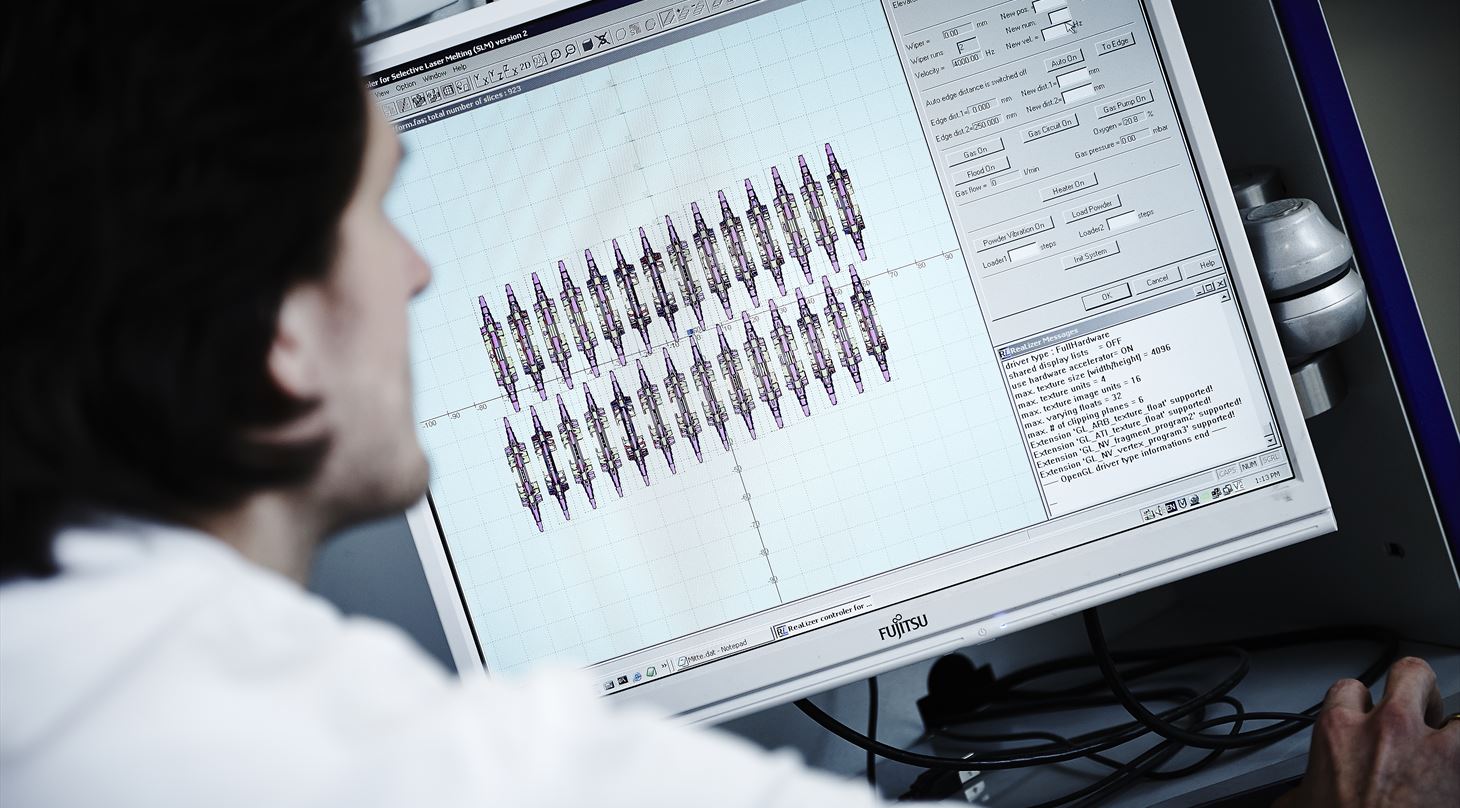 Additive Manufacturing – AM development
Production development using Additive Manufacturing offers several opportunities, from the development of new products to optimizing parts of your company's production chain. Our experience is that with an active effort, most companies can succeed in including Additive Manufacturing in their production.
If your company is interested in learning more about the benefits of Additive Manufacturing and how your company can benefit from this technology, our specialists can help. We have many years of experience in construction, product development and function optimization, and we have the optimal conditions to handle the entire development of a new product - from idea to pilot production.
In the development phase, it is a great advantage that we have many AM technologies available in-house, thus enabling an agile development process. In the development process, we focus heavily on how Additive Manufacturing can optimize the product and/or the production of the product, thereby demonstrating how the unique properties of Additive Manufacturing can benefit your product and your business.
Do you want to know more?
If you are interested in learning more about how we can help you get started with AM development, you are always welcome to write or call us.