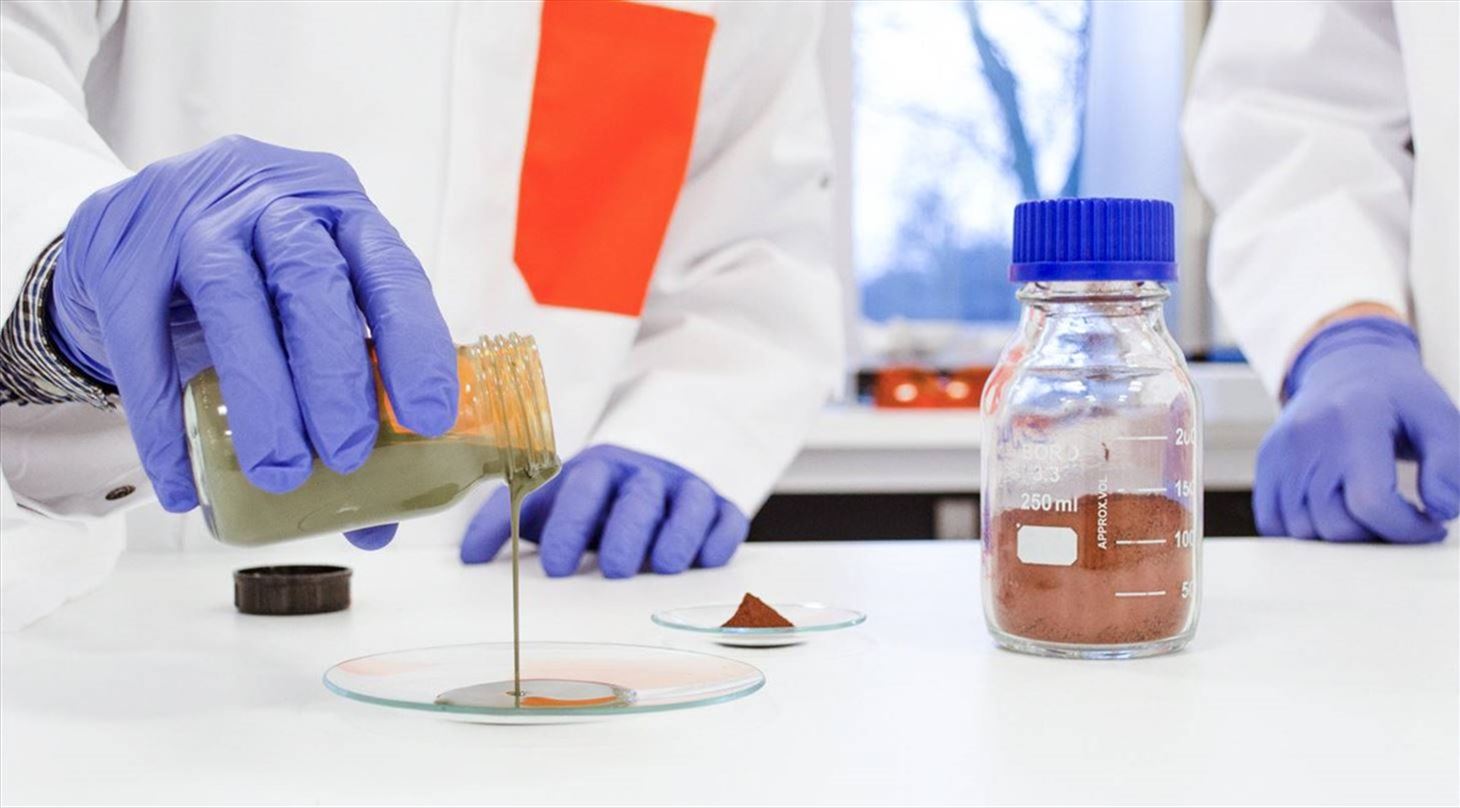 Advanced digital printing of electronics - Nano enabled formulations for printed electronics
Formulation of nanomaterials into printable inks
Within the last years Danish Technological Institute has worked intensely on the formulation of nanomaterial into printable inks. So far DTI has experience with formulation of the follow ink types:
Ink-jet inks – 5-20 cP with 0.5-40 wt% nanomaterial loading
Screen printable inks – 50-100 cP with 0.5-70 t% nanomaterial loading
Service offering

Formulation screening:
DTI can perform rapid screening of solvents and binder materials to find nanomaterial compatibility. Finding the optimal compatibility is key for producing a stable and well-functioning ink. A list of our characterization is shown below.


Print testing:
DTI performs ink testing with compatible ink formulations using ink jet or screen printing. Print testing will provide information about print stability, interaction and adhesion to specific substrates as well as electrical performance. A list of the print testing equipment is shown below.

Examples of printed electronics inks
Nano Copper ink

(jettable)

20-40 wt% Nano-Cu
Solvent: DGME
< 60 mOhm sq. per layer

Silver ink

(jettable)

30 wt% Nano-Ag
Solvent: DGME
< 100 mOhm sq. per layer

Silver nanowire

(screen printable)

0.5-10 wt% Ag-NW
Solvent: DGME
1-100 Ohm sq. per layer (depending on wt%)
Up to 80% transmission

Graphite

(screen printable)

10-30wt% Graphite
Solvent: DGME
1-100 Ohm sq. per layer (depending on wt%)
Resistor or sensor applications
Contact us for more information
If you would like to know more about printed electronics or have an idea of how printed electronics can add value to your products or ideas, please contact Zachary J. Davis at +4572202507 or e-mail: zjd@teknologisk.dk.

We can also assist with procurement of project funding through Innovation Fund Denmark, Horizon Europe and other funding sources.