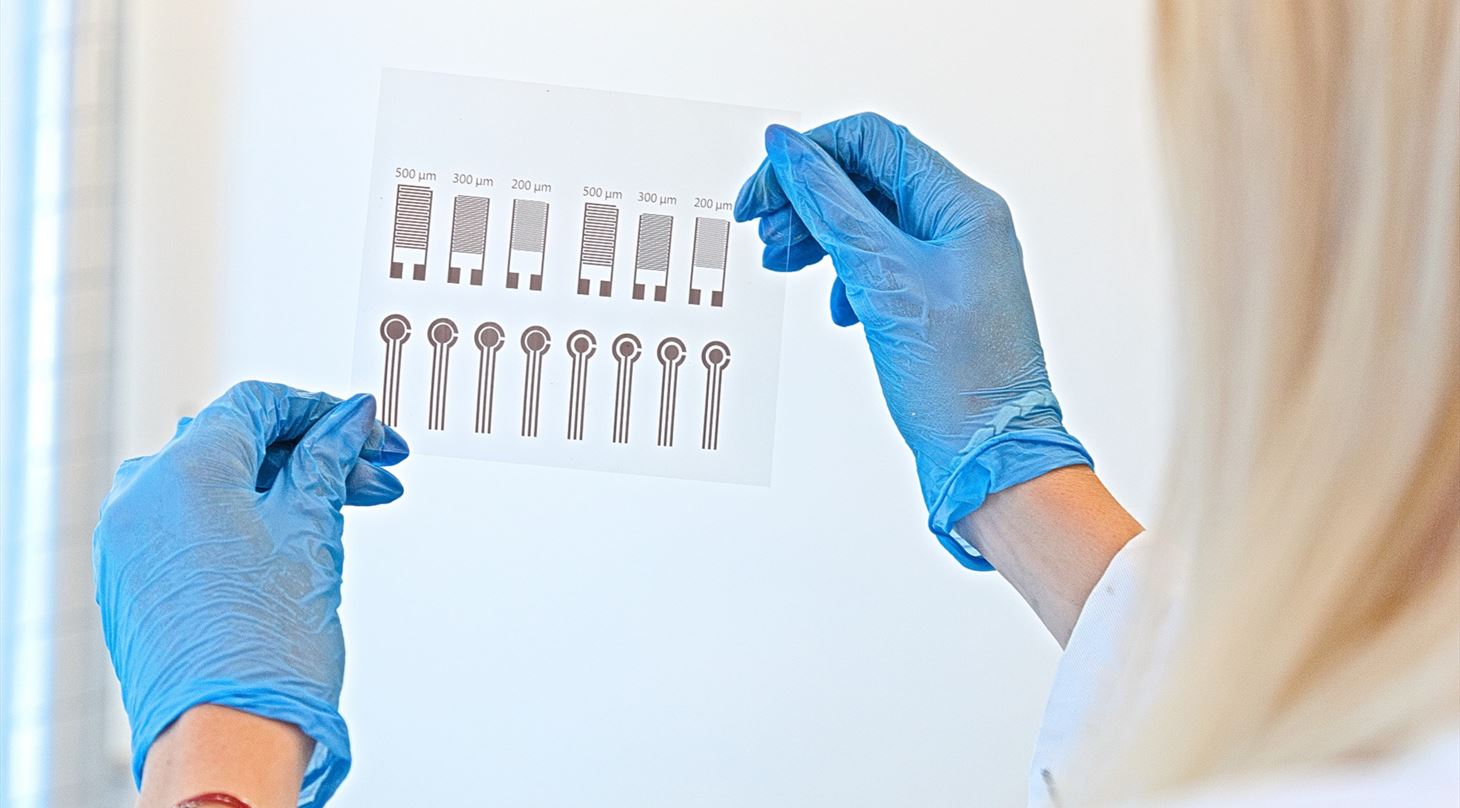 Advanced Digital Printing of Electronics - What is a Printed Electronic?
Below you can see an example of a printed electronic. A lot of effort and expertise goes into making a normal item smart. Come to us with the functionality you need and we will help you design an elegant and robust product with all the components required.
By covering the whole value chain, including material development and ink formulation, we have the creative flexibility to develop your product on whatever surface you need, be that composites, textiles, or curved surfaces.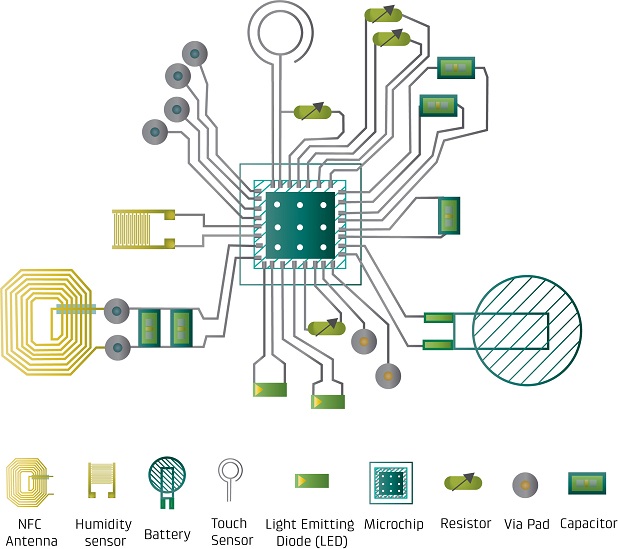 NFC-Antenna - Communicates with Other Devices
Humidity Sensor - Monitors Your Environment
Touch Sensor - Interacts with Users
LED - Illuminates the World
Microchip - Enables Wireless Communication, Controls the Circuit, Transfers Data, and Other Complex Functions
Via Pad- Enables Electrical Connections Between Layers
Resistor - Controls the Flow of Current to the Components
Capacitor - Draws and Stores Energy in the System
Battery - Keeps You Powered on the Go