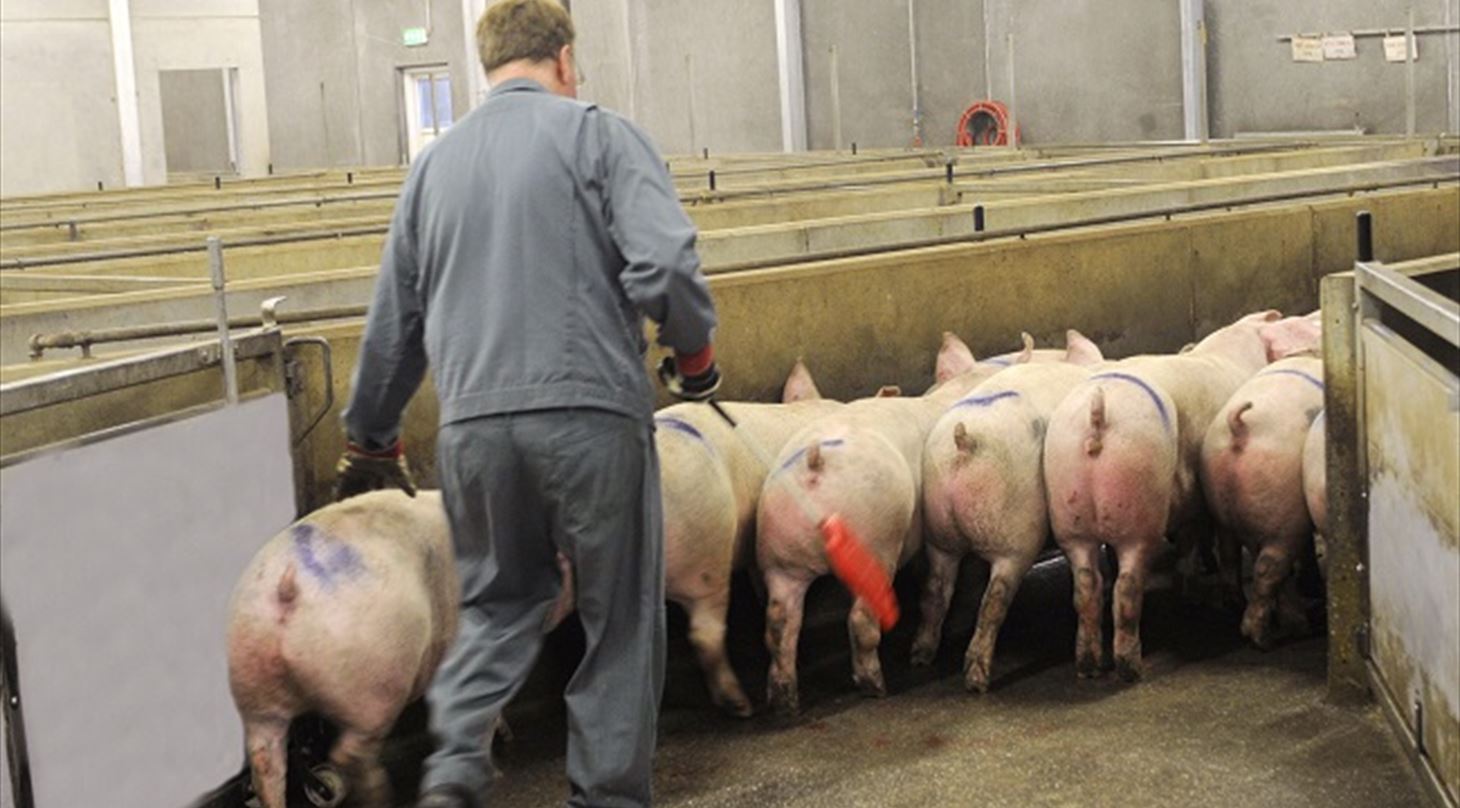 Animal Handling Systems
Animal welfare is in focus, and handling of live animals before slaughter is a subject for increasing attention. Optimized handling of slaughter animals results in increased value due to fewer injuries, larger yields, improved meat quality as well as working environment.
DMRI have decades of experience within animal handling and welfare, and DMRI's solutions are based on an in-depth knowledge about the natural behavior of animals from they are collected at the farm, during transport, off-loading, lairage, driving and stunning. DMRI can help your company to choose new or improve existing solutions to ensure the best economy for your company combined with a high level of animal welfare.
How can DMRI help you?
Implementing best practice to achieve increased profit, high animal welfare and compliances with EU standards are examples of cases where DMRI can assist your company:
DESIGN. DMRI can design the entire animal handling system at the factory from off-loading to sticking. We can assist you in the entire process from basic design to startup and commissioning.
STUNNING. Changing from electrical to CO2 stunning can have major positive effect on both product quality, profit and animal welfare. A cost/benefit analysis including expected improvement in product quality can show if it is feasible for you to invest in new stunners.
SOP. Every slaughterhouse needs standard operating procedures for handling animals. DMRI can assist your company in setting up practical and relevant procedures for receiving animals, handling in lairage as well as driving, stunning and killing.
TRAINING. Trained and certified operators, SOP and new technical demands for equipment and facilities. These are the compulsory requirements to protect animals at the time of slaughter in all EU member states. DMRI can train your employees in correct handling techniques and educate Animal Welfare Officers to comply with EU requirements.