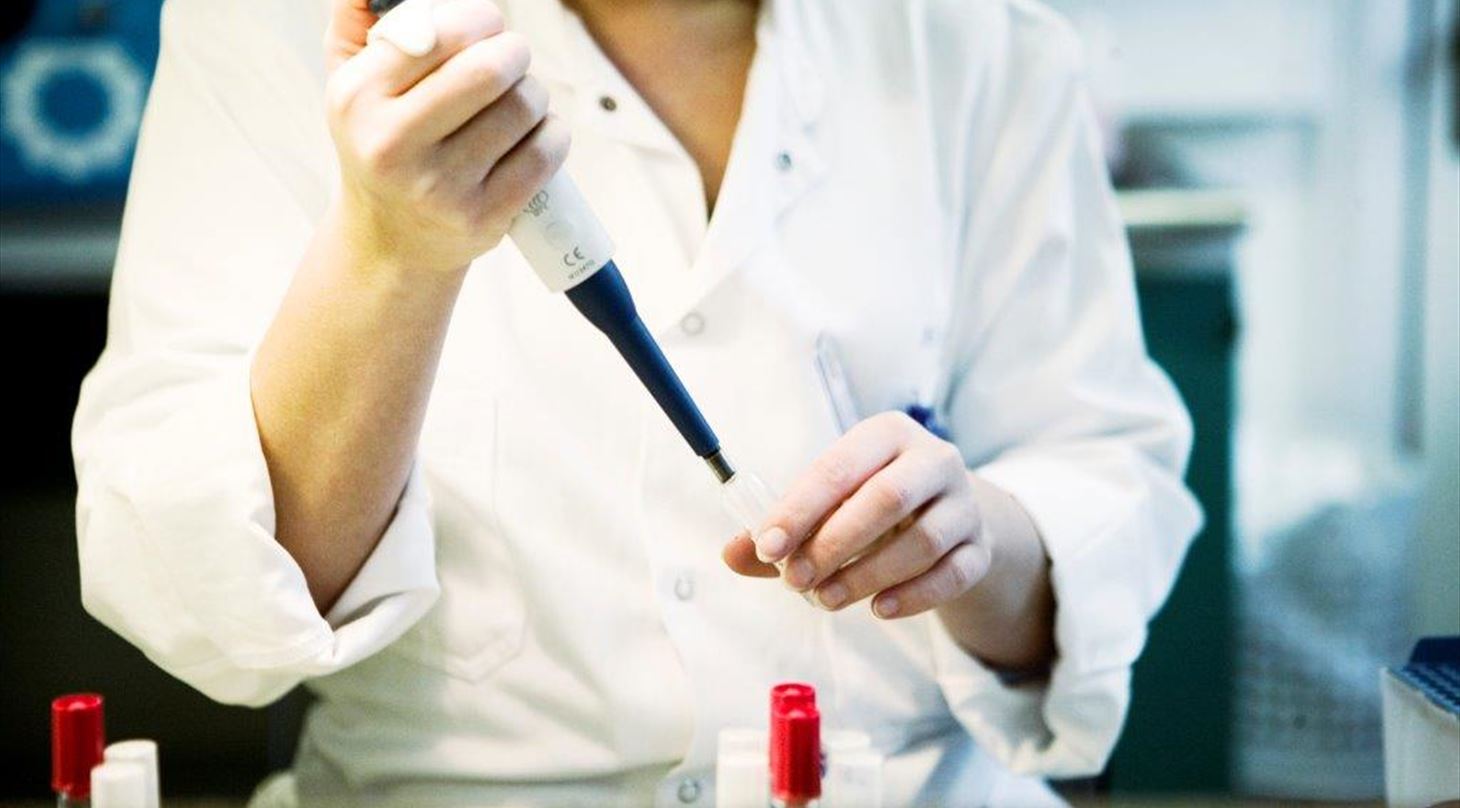 Biofilm growth analyses
Are you worried about bacterial contamination in your production system? Or do you want to document the anti-biofilm effect of your newly developed biomaterial? No matter which situation you are in, we can help you investigate microbial growth and disinfection.
In vitro test systems for simulation of biofilm formation
We can assist you with standardised or customised solutions to verify new cleaning and disinfection procedures, to test the effect and dosing of new disinfectants, biocides or antimicrobial agents, as well as test the antibiofilm effect of new materials and coatings. We have several in vitro systems that can simulate biofilm growth and a range of microbiological methods that can identify and study bacteria quantitatively.
Helping companies get rid of unwanted microorganisms
Microorganisms have a fascinating and challenging ability to adapt to even extreme environments and therefore they colonize on surfaces and equipment that were supposed to be free of microorganisms. DTI helps companies troubleshoot in order to eliminate unwanted microorganisms in production systems and technical equipment. First step is to know your enemy, i.e., identify the microorganisms. For that task, we exploit traditional culturing, microscopy or state-of-the-art DNA sequencing technologies. Subsequently, we aid in the selection of efficient strategies, such as potent biocides with an effect on biofilm microorganisms and we exploit our in vitro systems to determine the optimal dosing so microorganisms are eradicated. Finally, we give advice on how to prevent future microbial contamination.
DTI can assist you by providing
Large culture collection including clinical isolates of pathogenic microorganisms
Static biofilm method for simulation of no-shear environments
CDC bioreactor (ASTM E2562−12) for simulation of high-shear environments
96-well plate assay for testing disinfectant efficacy (ASTM E2799–12)
Coupon evaluation flow cell for real-time microscopy evaluation of biofilm formation
Culturing (Colony Forming Unit) for quantification of bacteria
Microscopic examination of biofilm
Molecular methods for identification and quantification of bacteria (PCR, sequencing, FISH, microscopy)
Evaluation of novel antimicrobial agents, devices and approaches