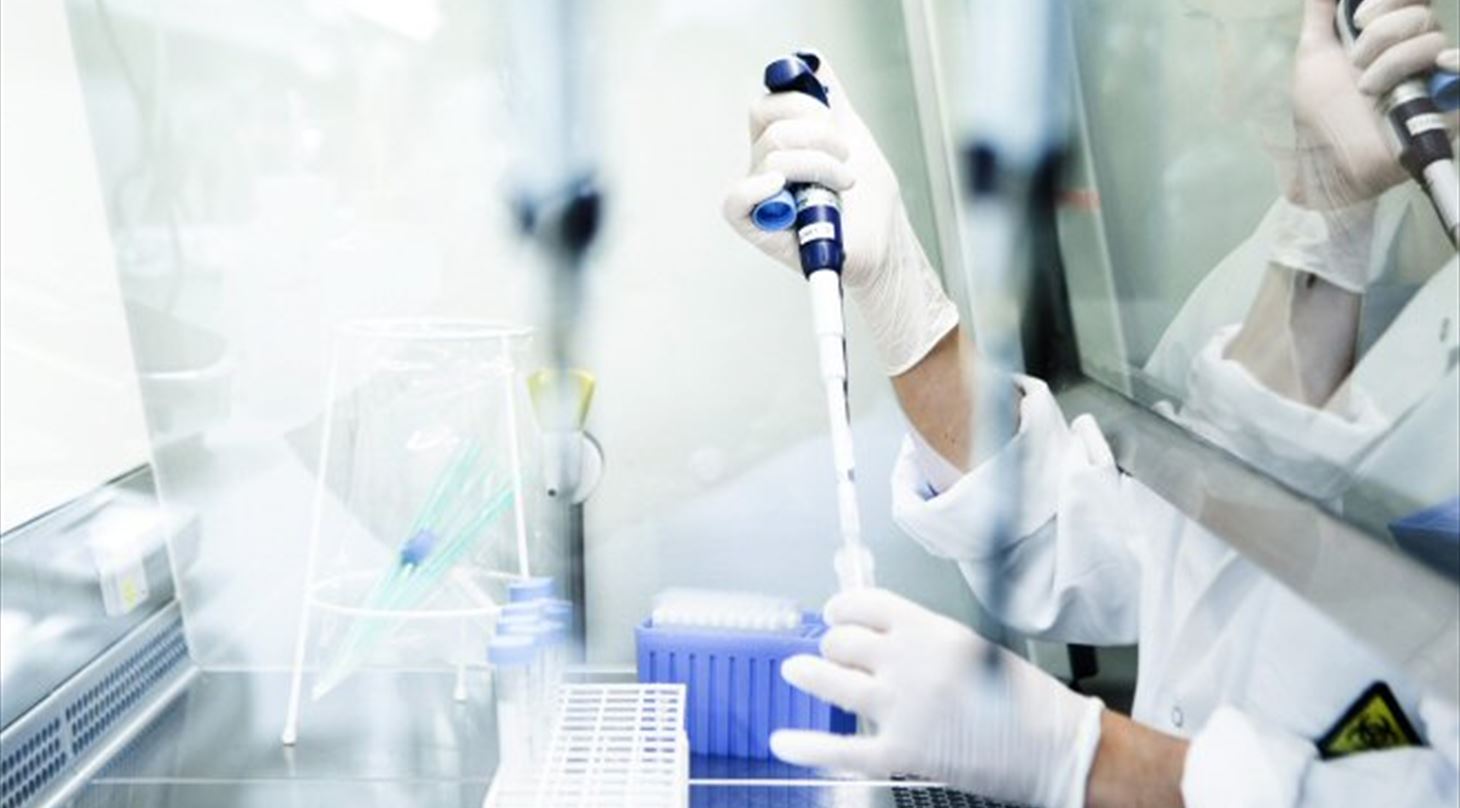 Efficacy testing - Biofilm Efficacy testing
Danish Technological Institute offers biofilm efficacy testing of biocides, disinfectants, and antibiotics by using MBECTM Assay.
New: MBECTM Assay can now be performed using both Pseudomonas aeruginosa & MRSA at Danish Technological Institute
The MBECTM (Minimum Biofilm Eradication Concentration) Assay is a high throughput screening assay used to determine the efficacy of antimicrobials against biofilms of Pseudomonas aeruginosa, and a variety of other microorganisms, e.g. MRSA (methilicin resistant Staphylococcus aureus).
With this test, it is possible to test a variety of disinfecting agents at the same time or to test several different concentrations of the same product.
Biofilms are a group of microorganisms that can stick together to a surface embedded in a matrix of organic material / substance or mucus.
Biofilm is typically created when bacteria absorb to a surface, where there is a lot of organic material is present. Biofilm exist on almost all surfaces, e.g., in distribution systems, equipment for food, dental equipment, medical devices, artificial joints and catheters.
Microorganisms that have formed biofilms are difficult to remove, because biofilm has a greater tolerance to biocides than microorganisms, which are not bound in biofilm. Therefore it is necessary to carry out biofilm efficacy testing to be sure that the product possess the desired effect.
How can Danish Technological Institute help you?
We i.a. offer the following:
Efficacy testing of disinfectants and other biocidal products against biofilm using MBECTM Assay
Screening of biocides and disinfectants
Screening of different concentrations from one or more products
Develop a a method for the relevant type of biofilm