European project delivered PicknPack
An innovative food packaging system has been developed that consists of modules that are flexible and automated with smart robotic systems. The quality of the product is accurately assessed to deliver it to the right retail channel. In this way waste is reduced and customers are served with optimal quality.
In 2012 fourteen partners under coordination of Wageningen University & Research came up with a plan to redesign picking, quality assessment and packaging operations in the food industry. The concept allows the processing of different food products on the same production line. This master plan was given a name: PicknPack.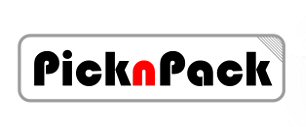 The final results of the project were presented and demonstrated on September 13th 2016 in Holbeach UK. This is where PicknPack also released its project video.
The system developed within PicknPack is designed to assess individual food products, pack them in trays and provide quality information of that product to consumers and also to retailers and producers. The top foil is printed on line within the system and this foil also contains the vital quality information and also a QR code which directs the customer to a website where all product information can be found. The print on the top foil is adapted to the retail chain where the packaged product will be sold, which can be different for each individual package. As a result producers do not need to have a stock of different packaging materials for different retail chains, they can flexibly print them on the fly with the actual information about the product inside.
The system ensures that consumers get the desired product quality and also provides invaluable information for the retail sector which can link quality information to sales figures and optimize their future offerings accordingly. Also producers can use the information as feedback for management and production decisions and optimize their operation.
The project focused on vine tomatoes, grapes and ready meals which are not the easiest food products to handle or assess the quality of. It is claimed that if these products can be accurately handled then the movement of other fresh and processed food products can also be automated.
The concept can be applied to almost all food products that are packed in trays with a top film, but some of the technologies developed in the project can also be used for other packaging such as cardboard and flowpacks.
The whole system is compatible with operation at low temperatures and could even be used in a modified atmosphere environment, thus ensuring optimal quality of the end product.
Project website
PicknPack videos
Partners
Wageningen University & Research / NL (Coordinator)
Danish Technological Institute / DK
Tecnalia Research & Innovation /ES
Katholieke Universiteit Leuven / BE
University of Manchester / GB
Fraunhofer IVV/ DE
Lacquey / NL
ITENE / ES
AZTI / ES
Marel / IS
Cam-Tech / DK
XaarJet / SE
Marks & Spencer / GB
InnospeXion / DK