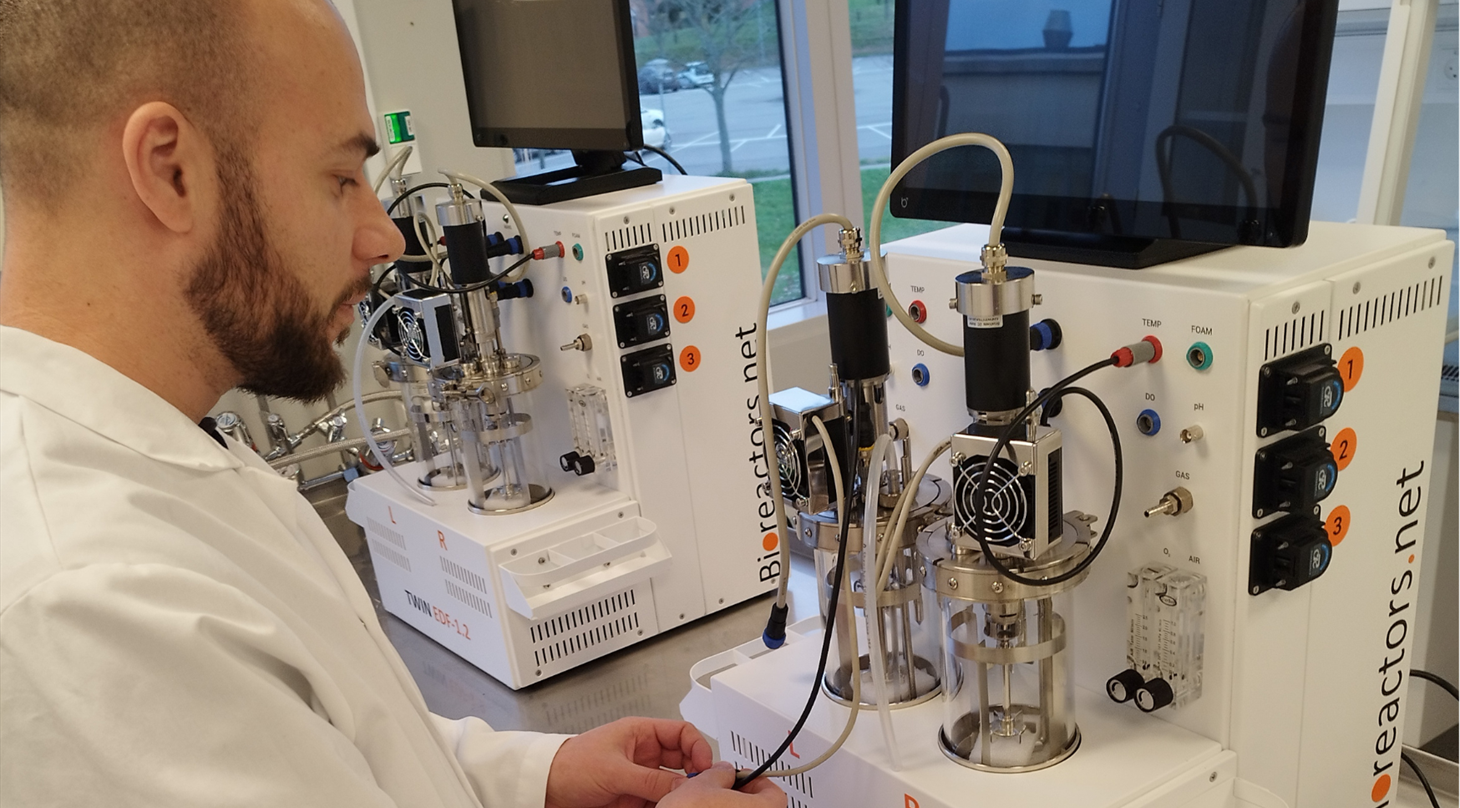 Fermenters
Fermentation is known as an ancient preservation method, a fermentation process that has been used for millennia to process and preserve food. The fermentation process can be used for a wide range of products beyond food, such as chemicals and pharmaceuticals.
The fermentation process with biomass such as microorganisms or plant material is converted using yeast or bacteria, for example. During the fermentation process, organic compounds in the chosen biomass are broken down, resulting in metabolic products. In this way, the fermentation process can be used to produce products such as food, pharmaceuticals, and chemicals.
Fermentation is also used as a preservation method when creating new foods, creating a more sustainable food or feed production.
Our fermenters
At Danish Technological Institute, we have seven fermenters with capacities ranging from 0.4 - 2200L (working volume), in which one or more cell types can be worked with. The cell types can be microorganisms such as bacteria or yeast but can also be animal or plant cells.
At Danish Technological Institute we have these different types of fermenters:
1 L fermentor (total volume: 0,4 – 0,7 L)
20 L fermentor (total volume 3 – 15 L)
300 L fermentor (total volume 50 – 225 L)
3000 L fermentor (total volume 500 – 2250 L)
The available gases we work with are:
We can grow aerobically and anaerobically with the following microorganisms:
- Mushrooms
- Bacteria
- Microalgae
- Yeast