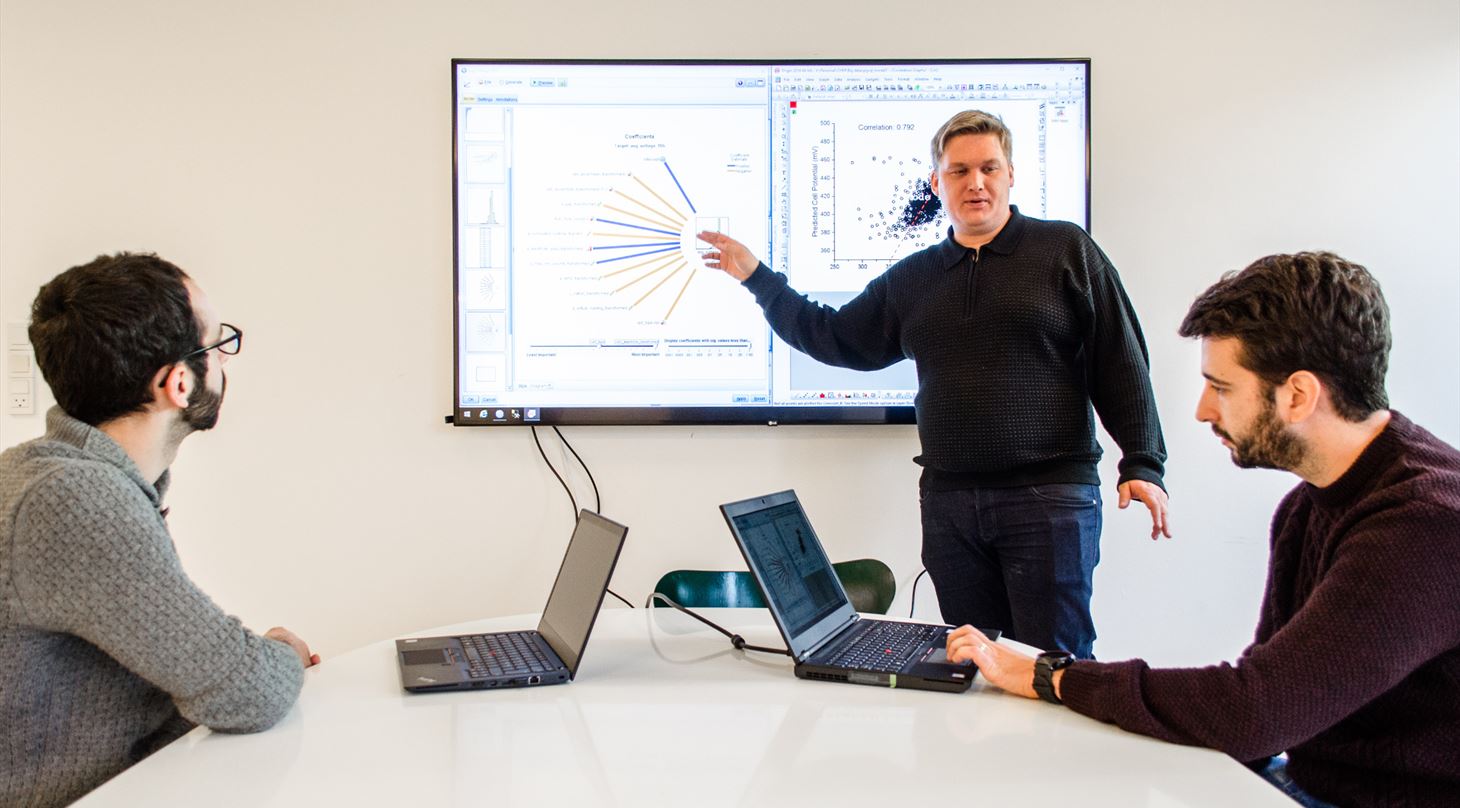 Gain business insight with Big Data
Big Data has been a hot topic for a few years now. It's become a buzzword with so many different definitions that it can be hard to grasp. But it's more than just a hype and can be very beneficial for your business. Let us break it down for you.
According to the European Commission, digitization will radically change the European industry. To keep up with the pace of digitization we need to stay innovative. The use of Big Data is essential for future-proofing.
What is Big Data?
Big Data is all about harvesting information hidden in your data. The amount of data being collected and stored in companies is increasing exponentially. The availability of low cost sensors and easy connectivity makes it possible to monitor more processes and in greater detail than ever before.
Understand, improve and develop your business
If you use these huge amounts of data correctly, you gain an advantage. Basically, you analyze data into useful information and make processes data-driven. This helps you understand, improve and develop your business.
When analyzing data, you gain insight. Data simply makes the hidden obvious. It can reveal the processes you need to improve, where your business makes and loses money and what your customers demand. In short, you can make better and faster decisions using data that was previously inaccessible or unusable.
Ambitious take on Big Data Analytics
At Nano Production and Micro Analysis, we work ambitiously with Big Data Analytics. We want to collect and analyze data in order to optimize the quality of our products and services. When done right Big Data Analytics will also bring up production and bring down cost. Data-driven processes also simplify communication between company and customer.
70 million data sets in three years
So far we're monitoring fuel cells for hearing aids and nanoparticles from our supercritical reactor. Since 2013 we have collected 70 million measurement points alone on fuel cells!
When we analyze this huge amount of data, we combine structured and unstructured data sets. For this we use e.g. text mining followed by the SPSS Modeler from IBM. These tools enable us to model and analyze data. This again makes data easier to read and use.
Nano-factory in the making
In the past few years we have developed a supercritical reactor that can mass-produce nanomaterials. We're getting ready for up-scale production, and Big Data Analytics is an important part of the process.
The reactor is equipped with many sensors that send process data to the cloud. Similar to the fuel cells case this also generates a large amount of data. When we analyze the data, we can improve and develop the nanoparticles continuously. In that way, we have better control over our processes and can develop new products faster.
Want to know more?
Contact us if you're interested in collaborating with us or want our input on working with Big Data. You can contact Director Leif Højslet on lhc@dti.dk or +45 7220 3300.