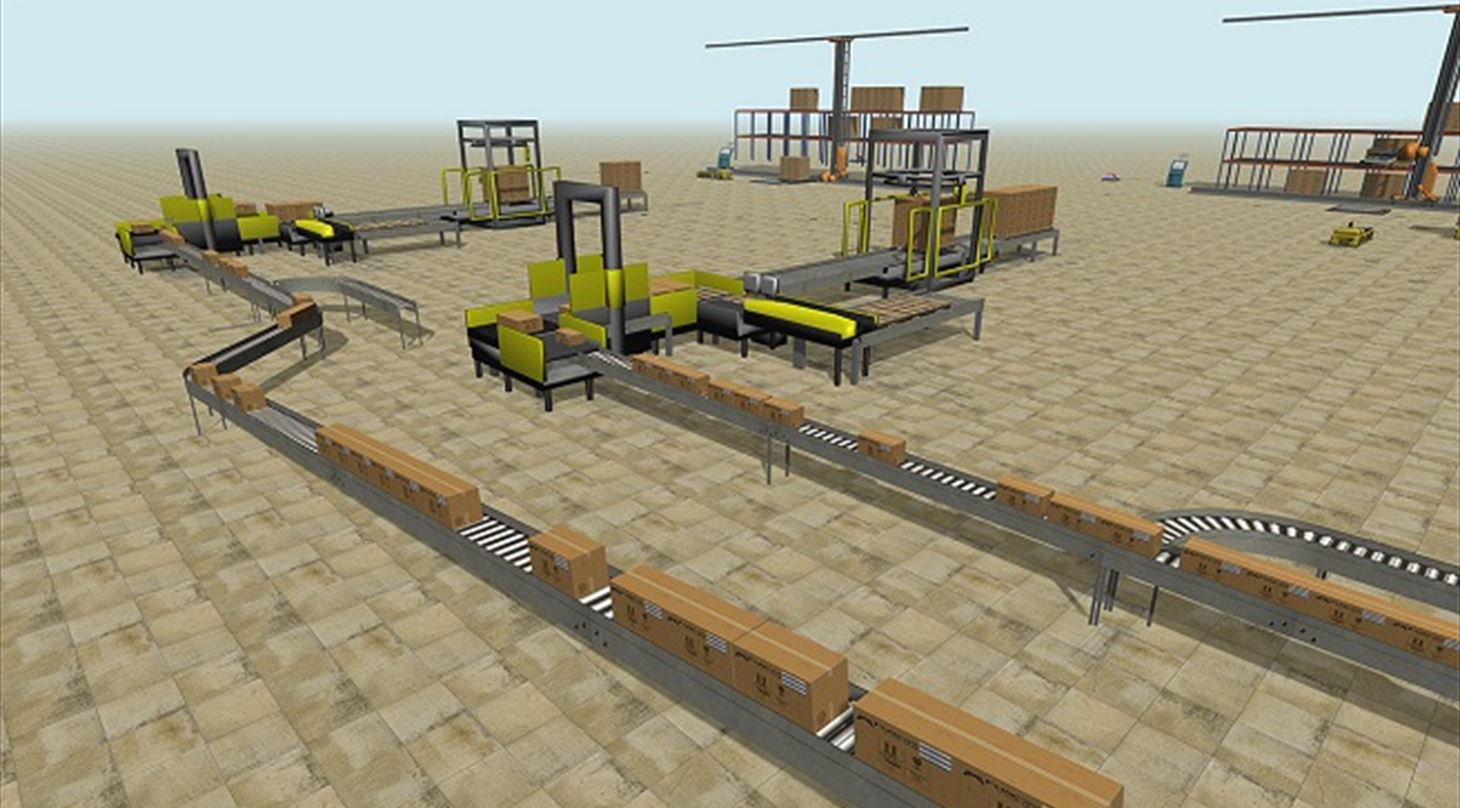 Gain insight into the future with FlexSim simulation tools
3D simulation of existing processes provides insight and inspiration to challenge the existing way of production. Using a virtual production model, ideas can be tested, before being implemented in the real world. With FlexSim simulation tools you are always one step ahead.
The Danish Technological Institute is a distributor of FlexSim in Scandinavia, and you can buy FlexSim licenses through us as well as participate in our courses. Registration for the course here.
Contact: Simulation specialist Lars Christian Jacobsen, LCJ@dti.dk, +45 72 20 12 77.
About FlexSim
Easy and intuitive – Drag & drop 3D modelling
Comprehensive user manual. Everything you need for self-study
Unique drag & drop tool for control logic
Courses are offered by the Danish Technological Institute
High visual quality, including Virtual Reality
Dedicated version for hospitals and passenger traffic
Emulation of PLC
Communication with external data sources
Very active development
High quality
Includes Discrete Event Simulation, ExpertFit statistical analysis tool, possibility of parallel cloud processing, advanced metaheuristic optimization algorithms.
Make the most of robots
Robots provide many new opportunities and challenges. The first step is often to automate existing workflows, but the full value is only realized when you rethink your processes. It can be difficult to recognize the opportunities for changes as well as their consequences.
The Danish Technological Institute can help you to investigate how robotic cells can be integrated into the existing production and what is needed for them to work in practice.

Healthcare version for health services
FlexSim has developed a dedicated Healthcare version to simulate hospitals and health clinics etc., and in October 2019 a very comprehensive new version of FlexSim Healthcare was released.