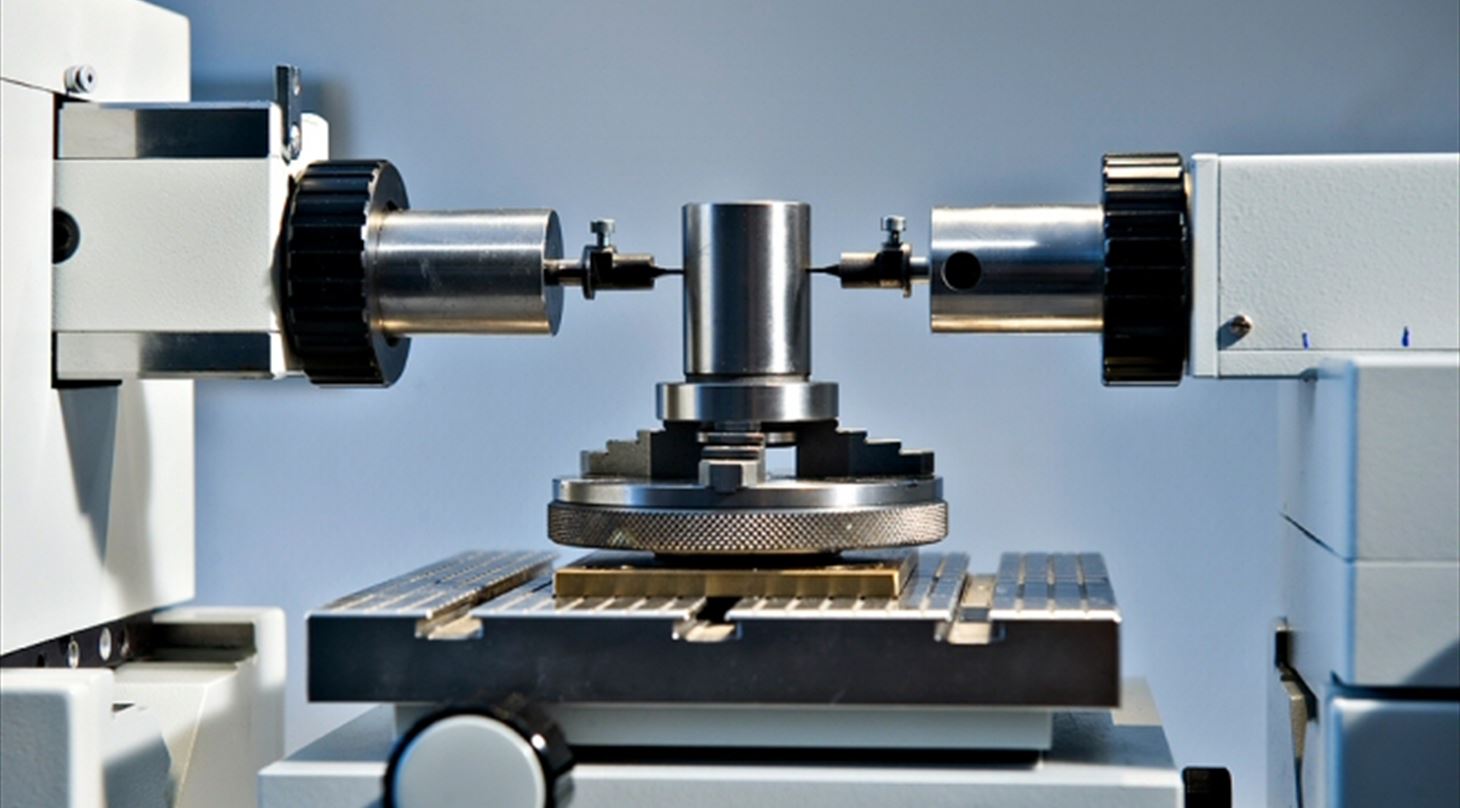 Geometric measurements - micro CT
Using the micro-CT scanner at The Danish Technological Institute, we are able to visualize very small samples, and measure both internal and external structures without any type of sample preparation such as staining and slicing. The scanner is designed to scan samples down to the size of a few strands of hair, but samples of up to 50mm in diameter, and 70mm in height, can be scanned as well.
The method uses a micro focus x-ray source, and a very high resolution can therefore be obtained (less than 0.7 µm). The high resolution also means that the beam intensity is less than what is used in the larger scanners. This means that low density materials are much easier to scan than high dense ones.
The method delivers quick and easy three dimensional geometrical measurements of the material structures such as surface coating, particles, porosity, and cracks, thereby helping companies in the development of new products, and product trouble shooting. Furthermore, since the entire sample is scanned, any part of it can be visualized and analysed, when the need presents itself. In Figure two an analysis of the bone thickness has been made, and illustrated using a colormap.
Figure 1: TL) CT slice of the implant in the bone. TR) 3D visualization of the entire sample. BL)Cross section from a different viewpoint BR) Analysis and color mapping of the bone thickness
What can The Danish Technological Institute do for you?
As the only company in Denmark, The Danish Technological institute can offer an expertise that combines metrology and measurements with CT-scanning. Furthermore, at present we have three different scanners, with different resolutions, at our facilities, which gives us the largest range in CT in Denmark.
Among other things, our services include the following:
Measurements of internal and external features in a non-destructive way
Measurements on samples of up to 50 mm in diameter and 70 mm in height
Resolutions down to approximately 0.7 µm
Analysis of the coating thickness and distribution
Analysis and fibre materials with respect to fibre thickness and distribution
Particle analysis
Porosity analysis
Characterization of samples where specific temperature are required (between -20Cand 70C)