How to obtain effective maintenance of machines in your company

A new study by the Danish Technological Institute on behalf of MADE provides valuable insights on how companies obtain effective maintenance of machines.
- Maintenance needs to be on the agenda because it actually has a fairly significant economic effect for businesses. Even if you have tuned your system and fine-polished everything to just run, it can all crash if you have an unstable system, says Team Manager Palle Grøndahl from the Danish Technological Institute.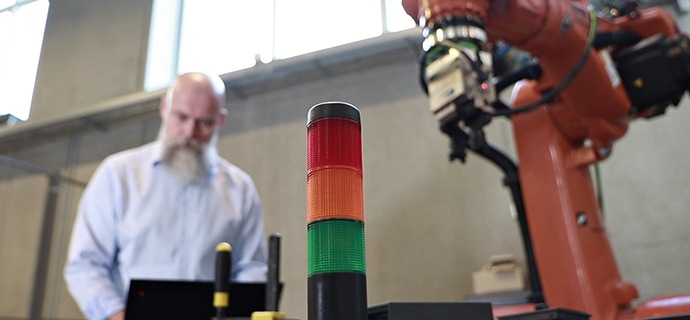 The way to effective maintenance is via a risk screening. A risk screening where you evaluate your system. The system is divided into several categories which depend on how significant the subsystem is.
- If your planning is based on an unenlightened foundation then it is just a change. If we want to make improvements, we must base the decision processes on data. So therefore, I encourage companies to obtain a foundation of data and to structure their database so that they can see the effect of their maintenance efforts, says Palle Grøndahl.
In the video above Palle Grøndahl explains why maintenance needs to be on the companies' agenda. English subtitles are available in settings.