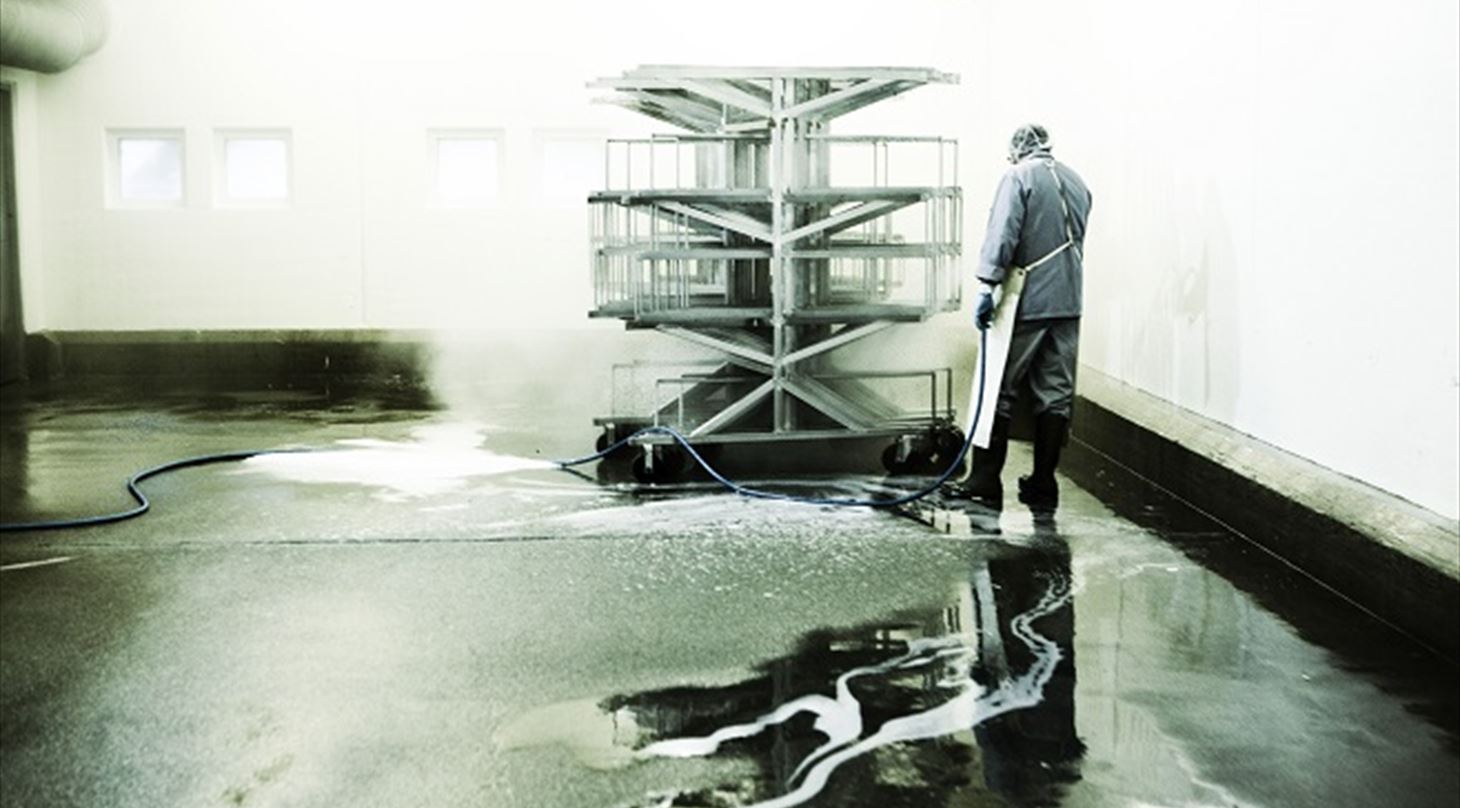 Hygienic design and cleaning
Food safety must be considered before and after the product enters the facility. Before introducing the product, the plant layout and equipment design must be considered in terms of easy cleaning and accessibility. When the product leaves after production, adequate cleaning is essential to maintain a high level of food safety and ensure the product shelf life.
Good hygienic design enables easy cleaning
Before the product is even introduced hygiene must be considered. The hygienic design of the equipment and the layout of the factory is of great importance for the hygienic level of the production facility.
Good hygienic design enables easy cleaning, and thereby adequate cleaning in a shorter time, than equipment of a poor hygienic design. Well-designed equipment reduces the risks of cross contamination, microbiological growth, biofilms and corrosion due to stagnant water, chemicals and product residuals.