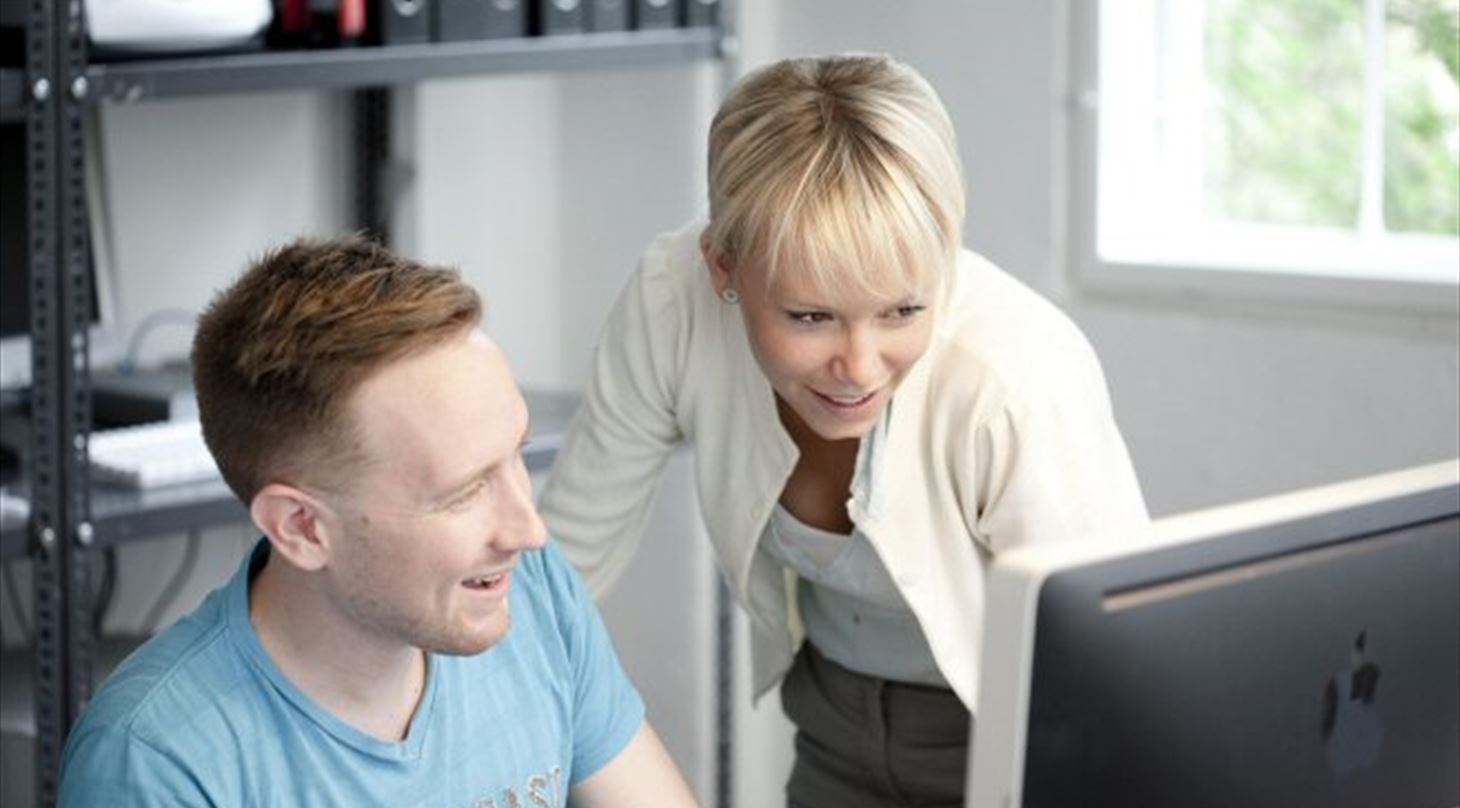 IBIZ - Innovation center for eBusiness can help you boost your company's growth with IT
The main mission for us at the IBIZ center is to help small and medium sized companies (SMVs) enhance their business processes to become more efficient while removing cumbersome and costly activities from their daily workflow. We strive to make the use of IT become easy to comprehend and access.
At the IBIZ-Center, we break the barriers against utilizing IT in company's business processes through inspiration, motivation and guidance on choosing the right IT solution and getting started. The companies can increase their knowledge about eBusiness and the latest trends within big data, mobile solutions and cloud computing. The IBIZ professionals hold workshops, conferences and exhibition tours with demonstrations on different eBusiness solutions.
View the video Big Data in Retail - International Trends shot on the IBIZ-Centers Big Data-conference In September 2014:
Organization and background
The center runs under the section of Logistics and Digitalization of Packaging and Transport section of Danish Technological Institute in collaboration with DELTA - Danish Electronics, Light and Acoustics, and was established by the Ministry of Science, Innovation and Higher Education and the Danish Agency for Science, Technology and Innovation in 2007.
Services and collaborators
IBIZ-Center operates throughout Denmark where we collaborate with numerous Danish IT solution providers and advisers. You can find a list of in our website: https://www.ibiz-center.dk/. There you will be also inspired about the use of IT systems and information within:
Online marketing
Social media
NemHandel tool's application
Website development and Web shop platforms and payment systems
Finance and accounting systems (in e.g. mobile payment, billing)
Organizational leadership and Administration systems (in e.g. CRM, Business Intelligence, Project management)
Warehouse management and logistics systems (in e.g. waybills, fleet management, inventory management, cargo tracking)
We have compiled valuable information, guides, tips, vendor lists, success story videos and self-help tools for business development for you and your business. During our tour called DenmarkTour we have visited 20 municipalities with our exhibition trailer where companies, consultants and key business players became familiar with many different eBusiness solutions.
With our workshops and demonstrations for you and your business, we can help you make decisions based on actual company needs, while avoiding making mistakes that can be very costly.
There are ways to grow your business and it starts with being informed and asking questions to a professional who understands that it is not always about the actual technology a company might need, but about what the business needs to thrive.