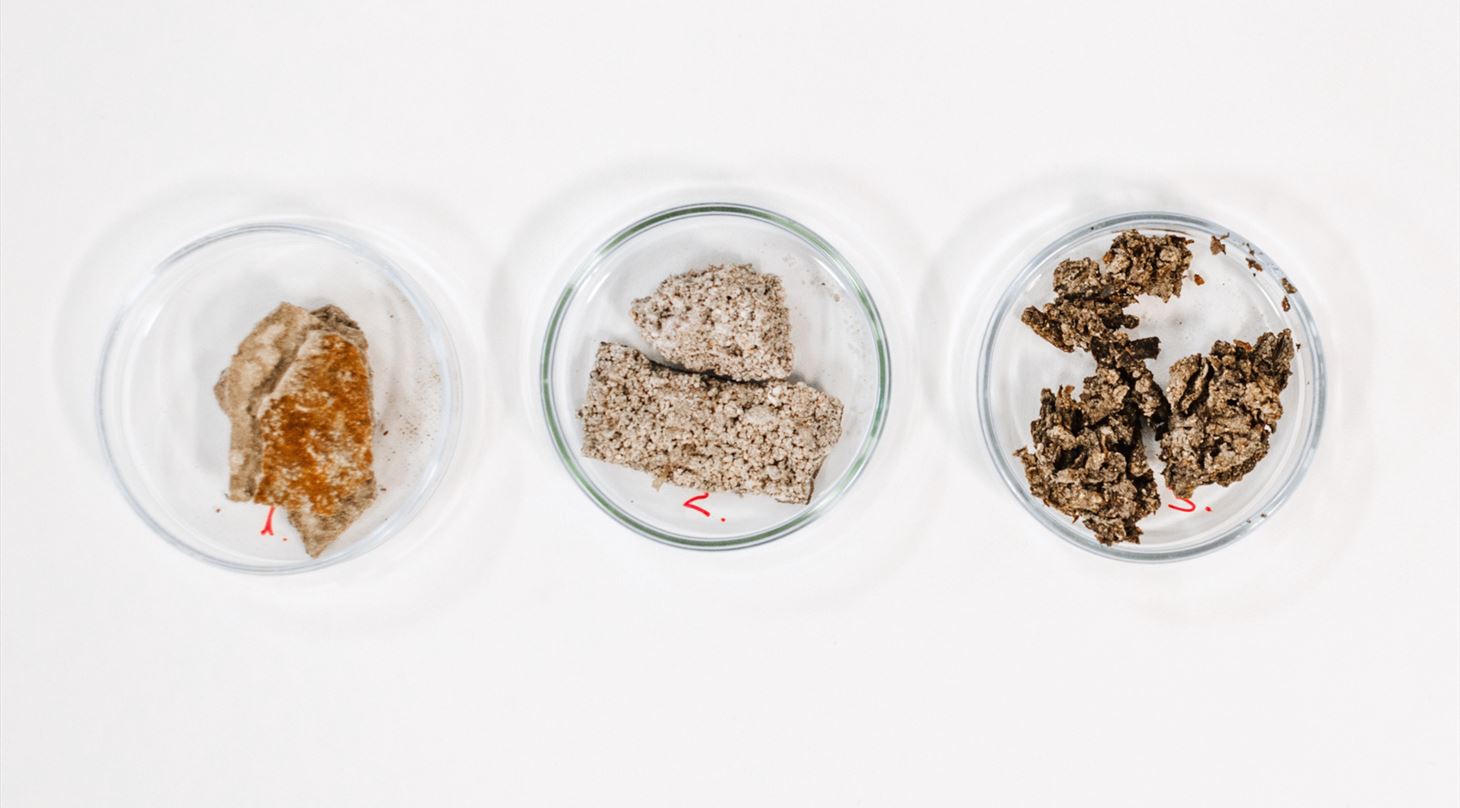 Identification of foreign material - Comparison of samples
DANAK ACCREDITATION
The Danish Technological Institute is accredited by the national accreditation body in Denmark (DANAK) to investigate and identify unknown material by SEM-EDX and FT-IR. Our analysis services have a quality that is typically approved by the FDA in auditing of production companies.
COMPARISON OF MATERIALS
Structural and chemical comparison between material samples can be used for very various tasks. A typical example from our lab can be to compare two different materials to assess whether they could stem from the same soyrce - for example scrapings of paint on a car or a tool. Many customers also want to compare samples, where one of them for an unknown reason doesn't function or behave as expected. In an R&D environment, our investigations can give you important insight about your products chemistry and external and internal structure.
HOW CAN WE ASSIST YOU?
Our laboratories can provide a large array om materials analysis, focusing on structural and chemical properties on the micro- and nanoscale.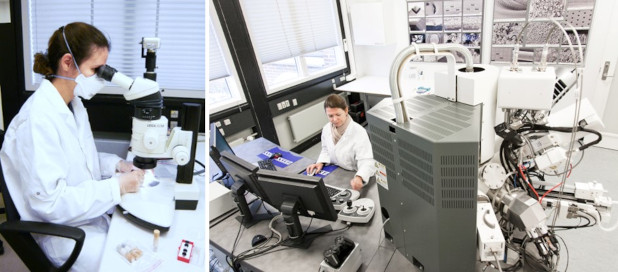 OUR INSTRUMENTS FOR ANALYSIS AND IDENTIFICATION OF MATERIAL
Three scanning electron microscopes (SEM-EDX, FIB-SEM) from Zeiss. All SEM microscopes are equipped with facilities for X-ray analysis (X-ray spectroscopy) from Oxford Instruments.
Infrared spectroscopy (FT-IR)
X-ray photoelectron spectroscopy (XPS)
X-ray microtomography for 3D materials analysis (µCT / microCT)
X-ray powder diffraction for analysis of crystalline materials (PXRD)
Time-of-flight secondary ion mass spectrometry (TOF-SIMS)
Gas chromatography combined with mass spectrometry (GC-MS)
Refractive index measurement (GRIM3)
SHORT DELIVERY TIME
We can offer short delivery times for identification of foreign materials and contaminants. We can often deliver results the same day we receive your sample.
If you are in need to analyze a material, please reach out to Kenneth Haugshøj through the contact form or keh@dti.dk, +45 7220 3304.