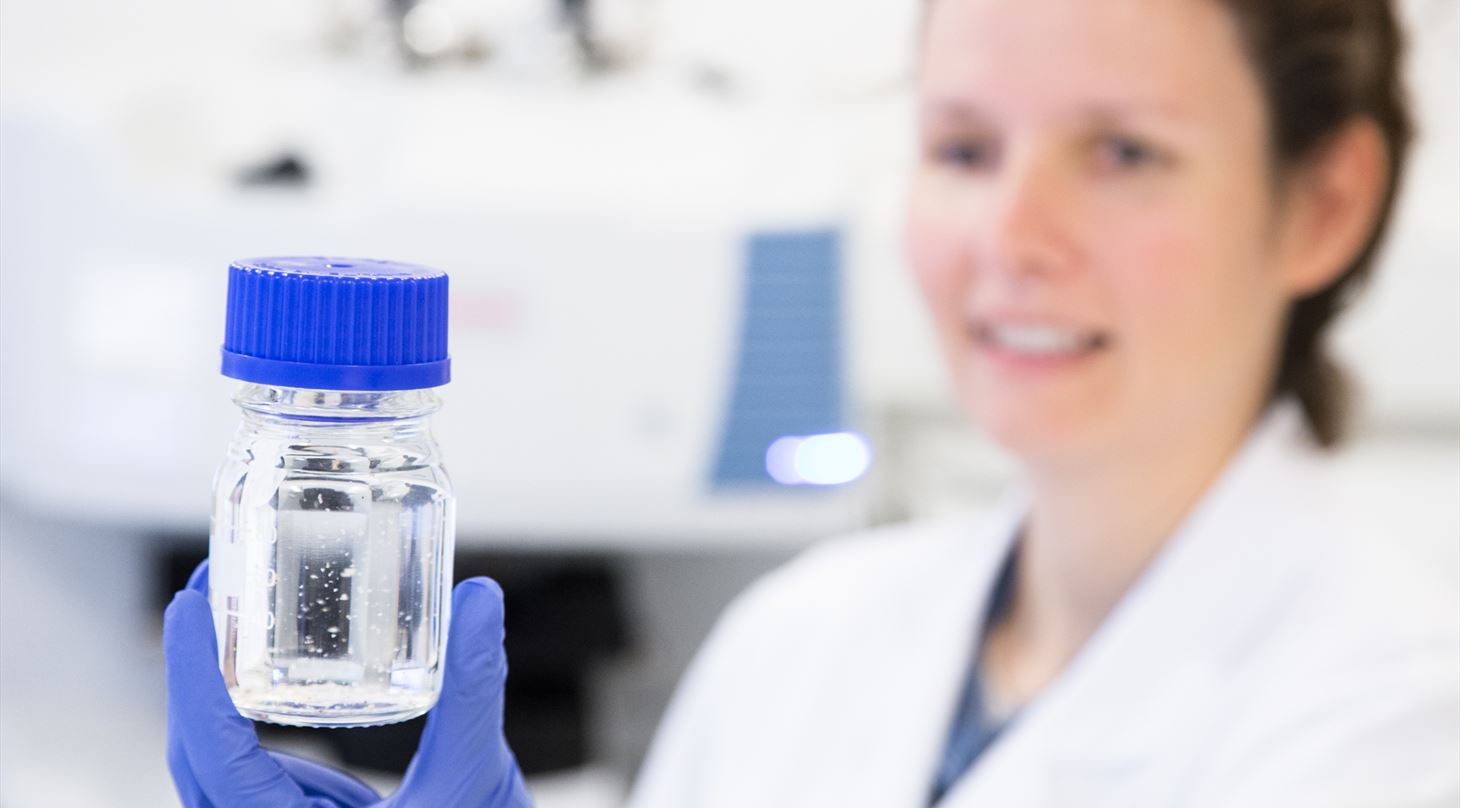 Identification of foreign material - Contaminant particles found in liquids
DANAK ACCREDITATION
The Danish Technological Institute is accredited by the national accreditation body in Denmark (DANAK) to investigate and identify unknown material by SEM-EDX and FT-IR. Our analysis services have a quality that is typically approved by the FDA in auditing of production companies.
IDENTIFICATION OF PARTICLES FOUND IN LIQUIDS
Contaminating particles in a production line can appear without notice, resulting in a costly stop in activities. Our specialists and analytical laboratories are standing by to quickly help you identify the material, so the source can be determined and production continued. I many instances, it's beneficial to also analyse material from suspected sources, in order to determine a possible match.
HOW CAN WE ASSIST YOU?
Our experts have many years experience in extracting and isolating material found in liquid, for example foreign material. We can analyze particles down to a few micrometers in size, and can identify both organic and inorganic material. To be able to identify a material, we analyze both physical/structural and chemical properties.
Example - isolation and identification of particles dispersed in liquids
The SEM images below show typical examples of contaminant particles which could be found in and extracted from a liquid. The examples vary from cellulosafibres to mold and various types of metal fragments. For many production companies, discovery of foreign material can lead to a costly halt in a production line. By quickly identifying the material, you can both evaluate whether the material could be harmful, and what source it could come from.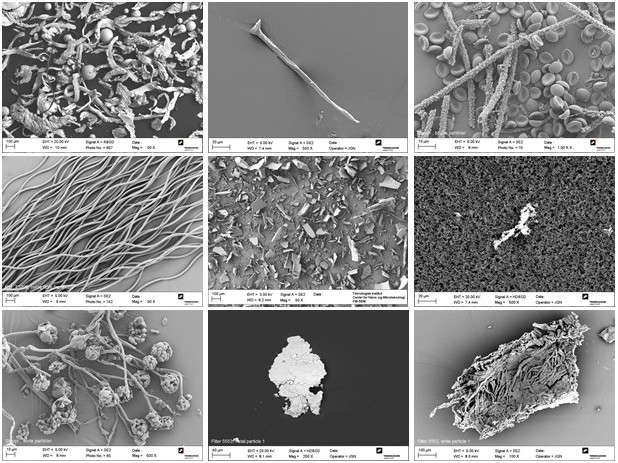 OUR INSTRUMENTS FOR ANALYSIS AND IDENTIFICATION OF MATERIAL
Three scanning electron microscopes (SEM-EDX, FIB-SEM) from Zeiss. All SEM microscopes are equipped with facilities for X-ray analysis (X-ray spectroscopy) from Oxford Instruments.
Infrared spectroscopy (FT-IR)
X-ray photoelectron spectroscopy (XPS)
X-ray microtomography for 3D materials analysis (µCT / microCT)
X-ray powder diffraction for analysis of crystalline materials (PXRD)
Time-of-flight secondary ion mass spectrometry (TOF-SIMS)
Gas chromatography combined with mass spectrometry (GC-MS)
Refractive index measurement (GRIM3)
SHORT DELIVERY TIME
We can offer short delivery times for identification of foreign materials and contaminants. We can often deliver results the same day we receive your sample.
If you are in need to analyze a material, please reach out to Kenneth Haugshøj through the contact form or keh@dti.dk, +45 7220 3304.